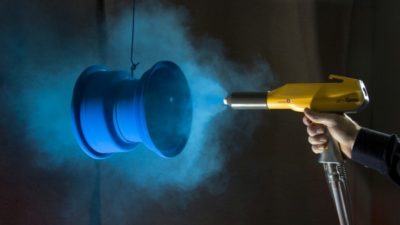 Global Thermal Spray Coatings Market Trends, Applications, Analysis, Growth, and Forecast: 2018 to 2027
find_in_page Our Research Methodology is based on the following main points:

Data Collections and Interpretation
Analysis
Data Validation
Final Projections and Conclusion



MarketResearch.biz delivers in-depth insights on the global thermal spray coatings market in its upcoming report titled, "Global Thermal Spray Coatings Market Trends, Applications, Analysis, Growth, and Forecast: 2018 to 2027". The global thermal spray coatings market is estimated to register a CAGR of X.X% in terms of value during forecast period 2018–2027. The report offers in-depth insights, revenue details, and other vital information regarding the target market, and the various trends, drivers, restraints, opportunities, and threats till 2027. The report offers insightful and detailed information regarding the various key players operating in the market, their financials, supply chain trends, technological innovations, key developments, apart from future strategies, acquisitions & mergers, and market footprint. The global thermal spray coatings market report has been segmented on the basis of material, technology, application, and region.

Thermal spray coating is a general term for a group of processes which use the heat source to melt material in powder, rod, or wire form which is employed for coating required surface. Alloys, ceramics, metals, composites, and plastics are coating materials used for thermal spraying. Various methods of thermal spray involve projection of small soften or molten particles onto a required surface where it adheres and forms a connected coating. Coating quality improves with increasing particle velocities. Detonation spraying, plasma spraying, wire arc spraying, high-velocity oxygen fuel coating spraying, high-velocity air fuel (HVAF), flame spraying, cold spraying and warm spraying are several types of thermal spray coating.

Thermal spray coatings are utilized in medical implants, increasing use of hydroxyapatite and titanium coatings in biomedical implant using thermal spray technologies is projected to drive growth of the global thermal spray coatings market in next ten years. Rising demand for thermal spray coatings in industries such as aerospace and automotive globally, which is an additional factor expected to drive the market growth.

Fluctuating raw material costs is a major factor expected to restraint growth of the global market. However, untapped markets in emerging economies are expected to provide new opportunities to key players operating in the global market over the forecast period.

The target market audience for the global thermal spray coating include distributors, traders, and suppliers, manufacturers of thermal spray coatings, consulting and government organizations, application industries in supply chain, regulatory institutions, thermal spray regulators, private equity firms, and investment banks.

North America thermal spray coatings market is projected to account for major share in terms of revenue in the global thermal spray coatings market. This can be attributed to increasing application of commercial and industrial engineered components and products. Adoption rate of thermal spray coatings is estimated to upsurge in Asia Pacific market. Emerging economics such as China and India, are expected to show inclining demand for thermal spray coatings in next eight years.

Global Thermal Spray Coatings Market Segmentation:

Segmentation by material:

Ceramic
Metals & alloys
Others (polymers, carbides, and abradables)

Segmentation by technology:

Cold spray
Flame spray
Electric arc spray
Others (plasma spray and high velocity oxygen fuel (HVOF))

Segmentation by application:

Aerospace
Automotive
Healthcare
Energy & power
Oil & gas
Electronics
Others (agricultural machinery, printing, and pulp & paper)

Segmentation by region:

North America
Europe
Asia Pacific
Latin America
Middle East & Africa

Particular
Scope
Region

North America
Europe

Germany
UK
France
Italy
Spain
Russia
Rest of Europe

Asia Pacific

China
India
Japan
Australia
South Korea
Rest of Asia Pacific

Latin America

Brazil
Mexico
Rest of Latin America

Middle East and Africa

GCC
South Africa
Rest of Middle East and Africa

Actual Year
2020
Estimated Year
2021
Forecast Period
2021–2030
Revenue in
US$

Praxair S.T. Technology, Inc.
Oerlikon Metco
Surface Technology, Inc.
C. Starck GmbH
Flame Spray Coating Company
Thermal Spray Technologies, Inc. (Tst)
A&A Thermal Spray Coatings
General Magnaplate Corporation
Plasma-Tec
ASB Industries, Inc.
OUR
CLIENTS
Don't just take our word. We are trusted by these great companies!