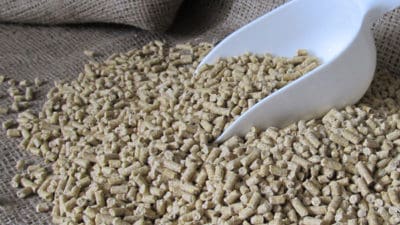 Global Swine Feed Market, Analysis, Drivers, Restraints, Opportunities, Threats, Trends, Applications, and Growth Forecast to 2029
find_in_page Our Research Methodology is based on the following main points:

Data Collections and Interpretation
Analysis
Data Validation
Final Projections and Conclusion



"Global Swine Feed Market", which is a report produced by MarketResearch.biz, provides in-depth insights into the global swine feed market in an efficient manner. Presentation of revenue details provides a detailed understanding of the potentials in the global swine feed market currently as well as over the next 10 years. Trends, opportunities, restraints, drivers, and threats are also explained. The report provides insightful and detailed profiles of the top players in the global market and has been segmented based on form, additives, product, and region.

Overview

The majority of swine feeds include ground corn, wheat, and soy. Pig needs protein sources to build its muscles.  A pig has a whole bunch of muscle and swine feeds are protein sources for pig to build its muscles. In order to produce milk and meat, also for growth and body maintenance, it is necessary for pig to have good feed. Various pig specialized feeds are available in the market. They include pig finisher, sow pellets, pig grower, and piglet creep feed. All these products provide enough nutrition to swine and nurture them. Nutritional requirements are what should be considered while feeding pigs as there is nothing called standard diet for pigs. The nutritional requirements depend upon energy and protein requirements for pigs. Nutritional requirements of pigs for healthy growth are influenced by factors such as age and body weight, genetic potential of pigs, and housing environment. The essential nutrition in swine feed nurtures pigs. The additives are very important source of nutrition as they make the product more digestible as well as enhance. Amino acids, Enzymes, antioxidants, and antimicrobials are the main additives found in the diet of swine. Companies consider all these factors while producing swine feed for the best outcome.

Dynamics

Among some of the factors driving growth of swine market, increasing consumption of pork meat is expected to be a major factor driving demand for swine feed in the global swine feed market during the forecast period. Demand for swine feed has been increasing owing to rising awareness of consumers regarding benefits of the product in helping pigs to gain good health. In addition, consumption of natural additives by pigs has various side effects. Additives do not interfere with the natural digestive enzymes of pigs. Moreover, it helps pigs absorb optimum nutrition. Another factor expected to further drive demand for swine feed in the global swine feed market is rising demand for animal protein such as pork meat products. Demand for various additives such as vitamins, amino acids, enzymes, and antibiotics has been gaining traction as these additives help pigs to improve immunity power and reduce the number of fatalities caused due to diseases. This is expected to be factor driving growth of the global swine feed market during the forecast period. In addition, consumption of pork has been increasing over the past years in developing countries such as India, China, and Brazil, which is projected to increase demand for swine feed in the global swine feed market. Other two vital factors fueling growth of the market are increasing awareness about safety and quality of pork and growing industrial livestock production.

Global Swine Feed Market Segment Analysis:

By Form: Among the form segments, the pellets segment is estimated to account for the majority revenue share in the market and is expected to continue over the forecast period. This growth of the segment is attributed to improvement in feed efficiency, excellent palatability, and increased swine performance. Owing to their contribution to Average Daily Gain (ADG) and convenient feeding applications, swine farmers are more inclined toward pelleted products

By Additives: The amino acid segment among the additives segment has been gaining traction, owing to its benefits in pigs specially to absorb proteins, which is very essential in various body functions of living beings.

Global Swine Feed Market Regional Analysis:

The market in Asia Pacific is projected to register a significantly high revenue compounded annual growth rate over the forecast period. This is attributed to rising meat production and consumption in countries in the region such as China, India, Vietnam, Thailand, and South Korea.

Global Swine Feed Market Segmentation: 

By Form:

Pellets
Crumbles
Mash
Other

By Additives:

Antibiotics
Vitamins
Antioxidants
Amino Acids
Feed Enzymes
Feed Acidifiers
Others

By Product:

Starter Feed
Grower Feed
Sow Feed
Others

By region:

North America
Europe
Asia Pacific
Latin America
Middle East & Africa

Particular
Scope
Region

North America
Europe

Germany
UK
France
Italy
Spain
Russia
Rest of Europe

Asia Pacific

China
India
Japan
Australia
South Korea
Rest of Asia Pacific

Latin America

Brazil
Mexico
Rest of Latin America

Middle East and Africa

GCC
South Africa
Rest of Middle East and Africa

Actual Year
2020
Estimated Year
2021
Forecast Period
2021–2030
Revenue in
US$

Archer Daniels Midland Company
BASF SE
Koninklijke DSM N.V.
Associated British Foods plc
Lallemand, Inc.
Cargill, Inc.
Alltech, Inc.
OUR
CLIENTS
Don't just take our word. We are trusted by these great companies!