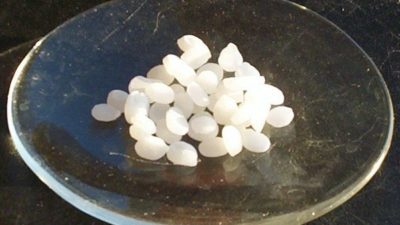 Global Sodium Cyanide Market Trends, Applications, Analysis, Growth, and Forecast to 2026
find_in_page Our Research Methodology is based on the following main points:

Data Collections and Interpretation
Analysis
Data Validation
Final Projections and Conclusion



MarketResearch.biz delivers in-depth insights on the global sodium cyanide market in its upcoming report titled, "Global Sodium Cyanide Market Trends, Applications, Analysis, Growth, and Forecast to 2026". The global sodium cyanide market is estimated to register a CAGR of X.X% in terms of value during forecast period 2017 to 2026. The report offers in-depth insights, revenue details, and other vital information regarding the target market, and various trends, drivers, restraints, opportunities, and threats till 2026. The report offers insightful and detailed information regarding the various key players operating in the market, their financials, supply chain trends, technological innovations, key developments, apart from future strategies, acquisitions & mergers, and market footprint. The global sodium cyanide market report has been segmented on the basis of type, application, and region.

This report is based on synthesis, analysis, and interpretation of information gathered regarding the target market from various sources. Our analysts have analyzed the information and data and gained insights using a mix of primary and secondary research efforts with the primary objective to provide a holistic view of the market. In addition, an in-house study has been made of the global economic conditions and other economic indicators and factors to assess their respective impact on the market historically, as well as the current impact in order to make informed forecasts about the scenarios in future.

Sodium cyanide is an inorganic compound, which possesses high reactivity towards metals. It is white colored, water soluble solid, with a molecular formula of NaCN. Sodium cyanide is basic in nature, which when treated with acid gives highly toxic gas (hydrogen cyanide) as a byproduct. It is primarily used as a reagent for mining process in extraction of precious metals like gold, and silver from their ores. It is one of the most widely used chemicals worldwide. Sodium cyanide is used in a wide range of industrial applications such as mining, pharmaceuticals, etc. In addition, sodium cyanide is also used in electroplating, and as an insecticide to kill insects and pests.

Increasing consumption of sodium cyanide in mining industry as an extracting reagent is a major factor driving growth of the global sodium cyanide market currently. This can be attributed to sodium cyanide, being widely used in many industries owing to its economic benefits in extraction of gold and silver. In addition, rising demand for sodium cyanide in various end use industries such as inorganic chemicals, and pharmaceuticals as an important precursor, is another major factor expected to boost growth of the global sodium cyanide market over the forecast period.

However, harmful effects of sodium cyanide on human health, such as problems associated with skin and eyes is a major factor restraining growth of the global market currently. Also, stringent government regulations that limit use of sodium cyanide due to its toxicity, coupled with increasing availability of alternatives such as thiosulphates that are relatively safer than sodium cyanide are other major factors projected to hamper growth of the global sodium cyanide market over the forecast period.

Currently, market in Asia Pacific accounts for highest share in the global sodium cyanide market in terms of revenue, owing to growing demand for sodium cyanide, to be used as mining reagents, in industries in the region. The market in Latin America also accounted for significant revenue contribution in the global sodium cyanide market, owing to increasing consumption of sodium cyanide in various end-use industries, especially in pharmaceuticals and mining industries. The market in Europe is expected to witness moderate growth over the forecast period and is expected to register a CAGR of X.X% during the forecast period.

Global sodium cyanide market segmentation:

By type:

Solid sodium cyanide
Liquid sodium cyanide

By application:

Mining
Chemical industry
Pharmaceutical industry
Dyes and pigments

By region:

North America
Europe
Asia Pacific
Latin America
Middle East & Africa

Particular
Scope
Region

North America
Europe

Germany
UK
France
Italy
Spain
Russia
Rest of Europe

Asia Pacific

China
India
Japan
Australia
South Korea
Rest of Asia Pacific

Latin America

Brazil
Mexico
Rest of Latin America

Middle East and Africa

GCC
South Africa
Rest of Middle East and Africa

Actual Year
2020
Estimated Year
2021
Forecast Period
2021–2030
Revenue in
US$

Orica Limited
Cyanco corporation
Coogee Chemicals Pty. Ltd.
Australian Gold Reagents Pty Ltd.
Cyplus GmbH
Union Group Chemical Company S.l
Azoti and American Elements
I. Du Pont de Nemours and Company
Taekwang Industrial Co., Ltd.
Tongsuh Petrochemical Corp., Ltd.
OUR
CLIENTS
Don't just take our word. We are trusted by these great companies!