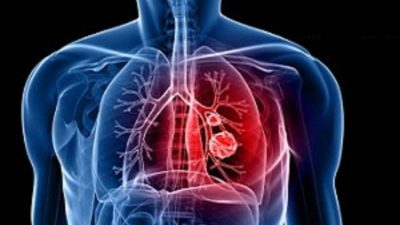 Global Pulmonary Drug Delivery Systems Market Trends, Applications, Analysis, Growth, and Forecast: 2018 to 2027
find_in_page Our Research Methodology is based on the following main points:

Data Collections and Interpretation
Analysis
Data Validation
Final Projections and Conclusion



MarketResearch.biz delivers in-depth insights on the pulmonary drug delivery systems market in its upcoming report titled, "Pulmonary Drug Delivery Systems Market Trends, Applications, Analysis, Growth, and Forecast: 2018 to 2027". The global pulmonary drug delivery systems market is estimated to register a CAGR of XXX% in terms of value during forecast period 2018–2027. The report offers in-depth insights, revenue details, and other vital information regarding the target market, and the various trends, drivers, restraints, opportunities, and threats till 2027. The report offers insightful and detailed information regarding the various key players operating in the market, their financials, supply chain trends, technological innovations, key developments, apart from future strategies, acquisitions & mergers, and market footprint. The global pulmonary drug delivery systems market report has been segmented on the basis of product, application, distribution channel and region.

The inhalation route is a fast and effective way of delivering medication, both locally to the lungs and to the body. Pulmonary route is used to treat various respiratory diseases. The pulmonary route has gained increasing importance due to its unique properties such as a large absorptive area, extremely thin absorptive mucosal membrane and good blood supply. Pulmonary drug delivery can be used as an alternative to oral delivery. Pulmonary route provides enhanced bioavailability, reduced toxic effect and targeted means of delivery. Advantages of pulmonary drug delivery are needle free, requires low oral dose, negligible side effects, and onset of action is very quick. Pulmonary drug delivery is use to treatment of illnesses including asthma, chronic obstructive pulmonary disease and various other diseases.

The key driver of pulmonary drug delivery systems market is rising prevalence of chronic respiratory disorders such as tuberculosis, bronchitis and chronic obstructive pulmonary disease. In addition, technological advancements such smart inhaler, changing lifestyle, increase in smoking, limitations of traditional treatments for pulmonary delivery, better penetrability of drug, minimum dosage requirement are factors boosting demand for pulmonary drug delivery systems. However, regulatory hurdles, patent expiration of blockbuster drugs is expected to hinder growth of the global market.

Growing adoption of pulmonary drug delivery as an alternative to route of drug delivery, the market is gaining traction due to development of smart and digital inhalers, increasing number of smokers, and growth of the distribution network. According to the World Health Organization, global chronic obstructive pulmonary disease (COPD) prevalence are 251 million cases in 2016. Nanoparticles (NPs) are emerging effective targeted drug delivery systems because of their non-invasive approach and lesser bioavailability in the systemic circulation.

North America market is estimated to dominate the global pulmonary drug delivery systems market, owing to increase growing prevalence of lung and respiratory diseases, which is expected to boost growth of the market in this region. Asia Pacific market is the emerging market for pulmonary drug delivery systems market due to presence of various players focusing on the development of inhaler products and entering untapped market.

Segmentation on the basis of product:

Dry Powder Inhalers
Single-Dose Inhalers
Multi-Dose Inhaler
Metered Dose Inhaler
Manually-Actuated Pressurized Inhaler
Breath-Actuated Pressurized Inhaler
Nebulizers
Jet Nebulizers
Ultrasonic Wave Nebulizers
Vibrating Mesh Nebulizer

Segmentation on the basis of application:

Asthma
Chronic Obstructive Pulmonary Disease (COPD)
Cystic Fibrosis
Others (including cardiovascular disease, diabetes, respiratory therapy, and treatment of patients on ventilators)

Segmentation on the basis of distribution channel:

Online
Retail pharmacy
Hospital pharmacy

Segmentation on the basis of region:

North America
Europe
Asia Pacific
Latin America
Middle East & Africa

Particular
Scope
Region

North America
Europe

Germany
UK
France
Italy
Spain
Russia
Rest of Europe

Asia Pacific

China
India
Japan
Australia
South Korea
Rest of Asia Pacific

Latin America

Brazil
Mexico
Rest of Latin America

Middle East and Africa

GCC
South Africa
Rest of Middle East and Africa

Actual Year
2019
Estimated Year
2020
Forecast Period
2020–2029
Revenue in
US$

GlaxoSmithKline plc
Merck & Co., Inc.
Sunovion Pharmaceuticals Inc.
Novartis AG
Teva Pharmaceutical Industries Ltd.
Boehringer Ingelheim GmbH
Omron Healthcare, Inc.
Skyepharma Plc
CareFusion Corporation
Philips Respironics Inc.
OUR
CLIENTS
Don't just take our word. We are trusted by these great companies!