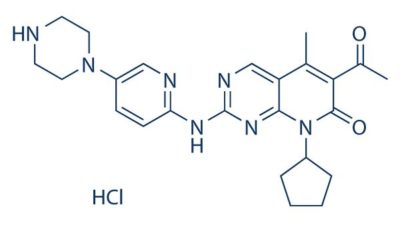 Global Nisin Market Analysis, Drivers, Restraints, Opportunities, Threats, Trends, Applications, and Growth Forecast to 2027
find_in_page Our Research Methodology is based on the following main points:

Data Collections and Interpretation
Analysis
Data Validation
Final Projections and Conclusion



MarketResearch.biz delivers in-depth insights on the global nisin market in its upcoming report titled, "Global Nisin Market Trends, Applications, Analysis, Growth, and Forecast: 2018 to 2027". The global nisin market is estimated to register a CAGR of X.X% in terms of value during forecast period 2018–2027. The report offers in-depth insights, revenue details, and other vital information regarding the target market, and the various trends, drivers, restraints, opportunities, and threats till 2027. The report offers insightful and detailed information regarding the various key players operating in the market, their financials, supply chain trends, technological innovations, key developments, apart from future strategies, acquisitions & mergers, and market footprint. The global nisin market report has been segmented on the basis of application and region.

Nisin is a polycyclic antibacterial peptide produced by bacterium Lactococcus lactis which is used as a food preservative. It consists of 34 amino acid residues along with some uncommon amino acids such as lanthionine (Lan), methyllanthionine (MeLan), didehydroalanine (Dha), and didehydroaminobutyric acid (Dhb). It has a broad-spectrum antibacterial activity, against bacteria that can spoil the food. Nisin is a fermented food product produced from a food-grade bacterium. The efficacy and safety of nisin as a food preservative has led to its widespread usage across the globe. Nisin is a member of lantibiotics, which is a class of antimicrobial substances. It is most stable in acid conditions and soluble in aqueous environments. Nisin is used in wide range of food products alone or in combination with other preservatives.

Rising popularity of active packaging of food products is a major factor expected to drive growth of the target market. Increasing usage of nisin in food and beverage industry, especially in canned fruits and vegetables, and meat application areas is another factor expected to drive growth of the global market. Nisin protects the food from spoilage, increases lifespan of food products without any changing taste, and easy to use are some characteristics which fuels demand for nisin across the globe. In addition, the Food and Agriculture Organization and World Health Organization Expert Committee on Food Additives approved the usage of nisin as antimicrobial agent for food in 1969. Furthermore, nisin is also used as adjunct in various food processing technologies such as high pressure sterilization. electroporation.

However, high costs associated with production of nisin as compared to other synthetic preservatives is a major factor expected to hamper growth of the global market. In addition, the end product is extremely affected in cases where there is rise in lactate concentration beyond a standard level and decrease in pH occurs.

The market in North America dominates the global market in terms of revenue over the forecast period, owing to rising awareness about the benefits of using natural preservatives, and increasing demand for ready-to-eat foods in the region. The market in Europe expected to account for second-highest share in the market in terms of revenue over the forecast period, owing to presence of key players and increasing consumption of meat based products in the region. The market in Asia Pacific is expected to show a significant growth, owing to increasing awareness among individuals coupled with growth in the dairy and meat industry in the region.

Global Nisin market segmentation:

Segmentation by application:

Meat
Dairy Products
Beverages
Bakery Products
Canned Products
Others

Segmentation by region:

North America
Europe
Asia Pacific
Latin America
Middle East & Africa

Particular
Scope
Region

North America
Europe

Germany
UK
France
Italy
Spain
Russia
Rest of Europe

Asia Pacific

China
India
Japan
Australia
South Korea
Rest of Asia Pacific

Latin America

Brazil
Mexico
Rest of Latin America

Middle East and Africa

GCC
South Africa
Rest of Middle East and Africa

Actual Year
2019
Estimated Year
2020
Forecast Period
2020–2029
Revenue in
US$

Danisco A/S
Amtech Biotech Co., Ltd
Chihon Biotechnology Co., Ltd.
Cayman Chemical
Royal DSM N.V.
Galactic
Handary S.A.
Sivelee B.V.
Shandong Freda Biotechnology Co.
Zhejiang Silver-Elephant Bio-engineering Co. Ltd.
OUR
CLIENTS
Don't just take our word. We are trusted by these great companies!