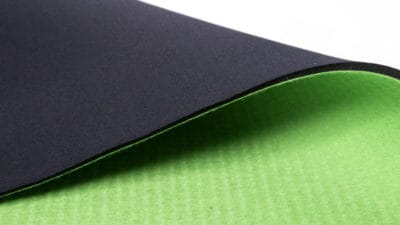 Global Neoprene Fabric Market 2019 Size, Global Trends, Comprehensive Research Study, Development Status, Opportunities, Future Plans, Competitive Landscape and Growth by Forecast 2028
find_in_page Our Research Methodology is based on the following main points:

Data Collections and Interpretation
Analysis
Data Validation
Final Projections and Conclusion



"Global Neoprene Fabric Market" is a recently created report by MarketResearch.biz research team. The target market has been divided on the basis of type, end use, and region.

Neoprene Fabric: Product Overview

Neoprene or polychloroprene is a class of synthetic rubber and is manufactured by method of polymerization of chloroprene. Neoprene has quality attributes such as less oxidization rate and quick drying. Moreover, neoprene has good chemical properties in terms of stability and maintains its flexibility even for high-temperature ranges. In addition, Neoprene is a synthetic rubber is commonly used to make wetsuits. It is usually used in the medical and automotive industries because of its features such as maintain flexibility and chemical/metallic bonding ability.

Dynamics

Increasing demand for neoprene among various end-use industries owing to its ozone and water resistance, good aging and chemical resistance properties, and ease-of-use with mineral oils, dilute acids, greases, and alkalis. The material helps to protect individual from hydrogen gas, natural gas, ammonium hydroxide, mineral oils, silicone oils, greases, harsh chemicals, etc. This is among the major factors that is anticipated to propel global neoprene fabric market growth. Additionally, growing demand for neoprene products among consumers, as it has ability to help protect from fire, its use in thermal insulation materials, high stretch-ability feature, and its adoption to manufacture wetsuits/swimsuits and sports & fitness wear, which in turn, is anticipated to support growth of neoprene fabric manufacturing industries existing in the global market, thereby fueling growth of the global neoprene fabric market. Moreover, neoprene is commonly used for variety of protective gear equipment and clothing products such as safety helmets, hand gloves, aprons, eyes protection glasses, protective clothing, safety footwear, etc. and can also act as respiratory protection equipment. The aforementioned are some of the key factors that are expected to support global neoprene fabric market growth. Furthermore, increasing awareness of benefits of fitness activities such as swimming, treadmill, yoga, etc. among women population increases preferences of athletic fitness wear suits which in turn lead to drive growth of the global market.

However, constant change in cost of raw materials and fluctuating cost of designing is resulting in high cost of the ultimate product and could hinder growth of global neoprene fabric market. In addition, substitutes are easily available such as polyester, spandex, and nylon is another factor that could limit target market growth.

Segment Analysis: Neoprene Fabric Market

By Type Segment:

Among the type segments, the circular knit segment is projected to witness significant growth in terms of revenue in the market, due to increasing demand for circular knit neoprene as it is highly used in manufacturing fashionable clothing such as T-shirts, jackets, casual wear, etc. In addition, circular knit neoprene maintains body temperature and maintains material stability and flexibility which is a key factor supporting the global market growth.

By End Use:

Among the end use segments, the swimwear, wet suit, & rash guard segment is anticipated to hold dominant position in terms of revenue share in the global market, attributable to increasing inclination of individuals towards water sports and high number of footfalls in water parks. The outerwear segment is projected to witness higher growth rate as compared to other segments over the next 10 years.

Neoprene Fabric Market: Regional Analysis

Currently, North America and Europe neoprene fabric markets are estimated to account for higher revenue shares in the target market, because of increasing use of neoprene fabric in manufacturing various clothing such as sports, swimwear, wet suit, etc. In addition, increasing utilization of athlete wear, and sports/ athletic wear by professional players is anticipated to boost target market growth. The neoprene fabric market in the Asia Pacific is projected to register substantial CAGR in the global market in terms of revenue, owing to changing lifestyles and increasing spending capacity and inclination towards sports games among consumers. The LA and MEA markets are estimated to account for moderate revenue shares in the target market.

Global Neoprene Fabric Market Segmentation:

Segmentation by Type:

Polychloroprene Rubber
Circular Knit

Segmentation by End Use:

Outerwear
Ready-To-Wear
Swim Wear, Wet Suit, & Rash Guard
Footwear

Segmentation by Region:

North America
Europe
Asia Pacific
Latin America
Middle East & Africa

Particular
Scope
Region

North America
Europe

Germany
UK
France
Italy
Spain
Russia
Rest of Europe

Asia Pacific

China
India
Japan
Australia
South Korea
Rest of Asia Pacific

Latin America

Brazil
Mexico
Rest of Latin America

Middle East and Africa

GCC
South Africa
Rest of Middle East and Africa

Actual Year
2020
Estimated Year
2021
Forecast Period
2021–2030
Revenue in
US$

Rivertex Technical Fabrics Group
Colmant Coated Fabrics
Fabric House S.R.L.
Sheico Group
Lomo UK
Techneopro Ltd.
Xcel Hawaii, Inc. (Boardriders, Inc.)
Rip Curl Group Pty Ltd.
Brunotti Europe BV
Johnson Outdoors Inc.
OUR
CLIENTS
Don't just take our word. We are trusted by these great companies!