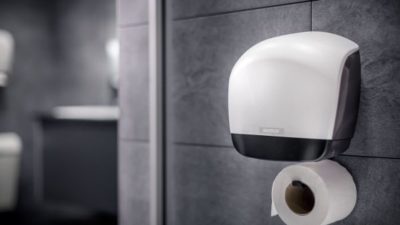 Global Hand Dryer Market, Analysis, Drivers, Restraints, Opportunities, Threats, Trends, Applications, and Growth Forecast to 2029
find_in_page Our Research Methodology is based on the following main points:

Data Collections and Interpretation
Analysis
Data Validation
Final Projections and Conclusion



"Global Hand Dryer Market" is a recently produced report by MarketResearch.biz. Revenue details, in-depth insights, and other important data and information on the global market, along with different drivers, trends, opportunities, restraints, and threats are included in the report. Detailed information on key players, key developments, financials and revenue, acquisitions & mergers, strategies, and market footprint are also included. The global hand dryer market report has been segmented on the basis of product, operation mode, mounting technique, end-use industries, and region.

Overview

Hand dryers are electric machines usually found in public bathrooms. There are both manually operated and automatic hand dryers available in the market. Sensors are used in automatic hand dryers for their operation. Automatic hand dryers turn on only when it detects a hand and automatically turns off when hand is removed. Hand washing is considered to be an important part of being hygiene. Using hand dryer is a well-known and effective method to dry hands. As wet skin is much prone to spread bacteria, drying hand is an essential part of handwashing process. Studies have revealed that the bathrooms which have hand dryers are cleaner than the bathrooms which have no hand dryers. Air dryer sucks up the bacteria in bathroom, which include pathogens, and redistribute it into the air. There are many advantages to using hand dryers. It is cost-effective, energy-efficient, and prevents vandalism. Although the device and its installation is costly, one-time-use paper towels are more expensive, when summed up in the long run, than hand dryers. Hand dryers are also considered more environment-friendly and hygienic as there would not be a trash overload. Increasing use of readily available paper towels necessitates the need of cutting down more trees. Clogging of sinks and toilets, which results from throwing toilet papers to toilet and sink, are also solved when using hand dryers instead of papers. Due to these advantages paper towels are being replaced by hand dryers in bathrooms.

Dynamics

Growth in demand for hand dryers in the global hand dryer market is majorly attributed to its increasing adoption in various end-use industries such as airports, hospitals, hotels and restaurants, shopping malls, and offices. Adoption of the product is expected to increase by these industries owing to various economic and environmental benefits offered by producers of these hand dryers. Power and paper saving is facilitated by increasing demand for environment-friendly devices, which is expected to be a factor driving demand for hand dryers in the global hand dryer market during the forecast period. Growing demand for energy technology, necessity of lowering operational spending, especially in malls and office structures are expected to further drive demand for the product. The global hand dryer market is projected to get more growth opportunities due to increasing infrastructure progress in developing countries such as India, China, and Brazil. Another factor driving growth of the market is growing number of hotels, restaurants, and fast-food chains globally. In addition, upward inclination of smart infrastructure is another factor driving the market growth. However, noise pollution and high cost of initial installation are expected to hamper growth of the global hand dryer market over the forecast period.

Global Hand Dryer Market Segment Analysis:

By Operation Mode: Among the operation mode segments, the fully automatic segment is estimated to account for the majority revenue share in the market and is expected to continue over the forecast period. This growth of the segment is attributed to high user satisfaction offered by manufacturers and better convenience. Fully automatic hand dryers do not require a human touch to operate it, which minimizes social efforts. This is the major factor fueling growth of this segment in the global hand dryer market. The segment is projected to continue its dominance due to its maximum adoption of these devices in hospitals, shopping malls, offices, and restaurants and hotels during the forecast period.

By Mounting Technique: The wall-mounted segment has been gaining traction among mounting technique segments owing to less space occupancy these devices require. This is expected to be the major factor driving growth of the segment in the global hand dryer market.

Global Hand Dryer Market Regional Analysis:

The market in Europe is projected to register a significantly high revenue compounded annual growth rate over the forecast period. This can be attributed to increasing adoption of cost-effective, ecological, and hassle-free devices in the region.

Global Hand Dryer Market Segmentation: 

By Operation Mode:

Manual On-Automatic Off
Fully Automatic

 By Mounting Technique:

Surface Mounted
Wall Mounted

By End-use Industries:

Airports
Hotel & Restaurants
Hospitals
Offices
Shopping Malls
Others

By Product:

By region:

North America
Europe
Asia Pacific
Latin America
Middle East & Africa

Particular
Scope
Region

North America
Europe

Germany
UK
France
Italy
Spain
Russia
Rest of Europe

Asia Pacific

China
India
Japan
Australia
South Korea
Rest of Asia Pacific

Latin America

Brazil
Mexico
Rest of Latin America

Middle East and Africa

GCC
South Africa
Rest of Middle East and Africa

Estimated Year
2020
Actual Year
2021
Forecast Period
2021–2030
Revenue in
US$

American Dryer, LLC.
Dyson Technology India Pvt Ltd
Electrostar
Euronics Industries Pvt Ltd
Jaguar Group Sdn. Bhd.
Excel Dryer
Panasonic Corporation
Mitsubishi Electric Corporation
SPL NZ
Bobrick Washroom Equipment Inc.
Saniflow Hand Dryer Corporation
Taishan Jieda Electrical Co. Ltd.
World Dryer Corporation.
OUR
CLIENTS
Don't just take our word. We are trusted by these great companies!