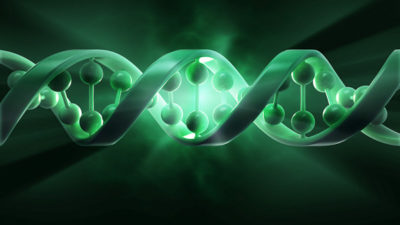 Global Genomics Market Trends, Applications, Analysis, Growth, and Forecast: 2018 to 2027
find_in_page Our Research Methodology is based on the following main points:

Data Collections and Interpretation
Analysis
Data Validation
Final Projections and Conclusion



MarketResearch.biz delivers in-depth insights on the global genomics market in its upcoming report titled, "Global Genomics Market Trends, Applications, Analysis, Growth, and Forecast: 2018 to 2027". The global genomics market is estimated to register a CAGR of XXX% in terms of value during forecast period 2018–2027. The report offers in-depth insights, revenue details, and other vital information regarding the target market, and the various trends, drivers, restraints, opportunities, and threats till 2027. The report offers insightful and detailed information regarding the various key players operating in the market, their financials, supply chain trends, technological innovations, key developments, apart from future strategies, acquisitions & mergers, and market footprint. The global genomics market report has been segmented on the basis of product and service, technology, application, end user and region.

Genomics is the study of genomes which consist of the complete set of genes or genetic material present in a cell or organism and their interaction with the environment. Every cell of any living species contains genes. Genes are sequences of DNA that encode information necessary for the survival and growth of all organisms. Genomic research and technologies generate enormous amounts of data. Genomics has made a transformation in the health services. Medicine and biomedical sciences are currently in the midst of a fundamental change that is fuelled by the genomics revolution. Genomics is the science of understanding, interpreting and harnessing DNA code to create real-world solutions. Genomics is the most transformative technology of the 21st century.

Increased demand for genetically modified animals and plants and reducing prices of genetic procedures are boosting the growth of the global genomics market. In addition, the use of genomics concepts in the field of synthetic biology, study gene sequences of plants and organisms, massive changes in technology that allowed researchers to interrogate larger pieces of the human genome, government initiatives and funding from the market players towards genetic research on personalized medicines, increasing demand for personalized medicines is expected to drive the global genomics market. However, the high cost of genomic instruments and regulatory guidelines are the major restraints of the market.

Advances in genomics will continue to give rise to environmental, economic, as well as ethical, legal and social implications, all of which will have considerable attention from policymakers and the public. Various healthcare companies and research community is working toward the integration of genomic data. While major clinical centers such as Stanford Health Care and many cancer research centers are using genomic data to personalize treatments for treating life threating disease such as cancer.

Among all the regions, the market in North America dominates the global genomics market, owing to genomics research grants and funds in the US and support from key industrial players is helping in the growth of genomics market in this region. Asia Pacific genomics market is expected to be an emerging market due increasing awareness of genomics and the increased focus of the government on encouraging research in the field of genomics.

Segmentation on the basis of product and service:

Instrument
Consumables
Services

Segmentation on the basis of technology:

Sequencing
Microarray
PCR (Polymerase Chain Reaction)
Nucleic Acid Extraction and Purification
Other technologies (genotyping, gene expression, gene editing etc.)

Segmentation on the basis of application:

Diagnostics
Drug Discovery and Development
Precision Medicine
Agriculture and Animal Research
Other applications (marine research, biofuels, coal mines etc.)

Segmentation on the basis of end user:

Research Centers
Hospitals and Clinics
Pharmaceutical and Biotechnology Companies
Other end Users (NGOs, agri-genomics organizations etc.)

Segmentation on the basis of region:

North America
Europe
Asia Pacific
Latin America
Middle East & Africa

Particular
Scope
Region

North America
Europe

Germany
UK
France
Italy
Spain
Russia
Rest of Europe

Asia Pacific

China
India
Japan
Australia
South Korea
Rest of Asia Pacific

Latin America

Brazil
Mexico
Rest of Latin America

Middle East and Africa

GCC
South Africa
Rest of Middle East and Africa

Actual Year
2020
Estimated Year
2021
Forecast Period
2021–2030
Revenue in
US$

Hoffmann-La Roche Ltd.
Bayer AG
Affymetrix Inc.
Agilent Technologies, Inc.
Myriad Genetics, Inc.
Qiagen, Inc.
Illumina, Inc.
GE Healthcare Limited
Eurofins Scientific, Inc.
Bio-Rad Laboratories, Inc.
OUR
CLIENTS
Don't just take our word. We are trusted by these great companies!