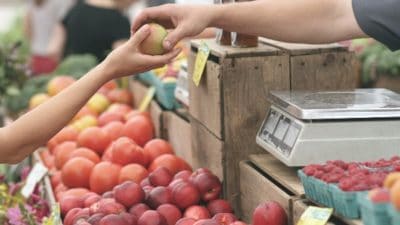 Global Food & Beverage Disinfection Market Analysis, Drivers, Restraints, Opportunities, Threats, Trends, Applications, and Growth Forecast to 2028
find_in_page Our Research Methodology is based on the following main points:

Data Collections and Interpretation
Analysis
Data Validation
Final Projections and Conclusion



"Global Food & Beverage Disinfection Market Study, Trends, Analysis, Applications, Growth Rate, & Forecast 2019 to 2028" is a report produced lately by MarketResearch.biz. The target market report has been segmented on the basis of type, application, end use, and region/ country.

Food & Beverage Disinfection: Overview

Food safety is one of the highest concerns for food producers as well as consumers, currently. Cleaning and disinfecting is an important and crucial process in the food industry in order to keep food products safe from any microorganisms, fungus, etc. Hygiene comprises of two basic but vital steps, cleaning, and sanitation. The food and beverage disinfection products help to kill the harmful infection-causing microorganisms. The advantages of using disinfection in food and beverages include no food spoilage, leaves no residue, produces no hazardous or toxic chemicals, among others.

Food & Beverage Disinfection Market: Growth Propelling and Hindering Factors

Growing instances of foodborne diseases and outbreaks is one of the key factors that is anticipated to drive global market revenue growth. According to WHO, Diarrheal diseases contribute nearly 50% of the foodborne illnesses with total incidence of approximately 550 million globally per year. In addition, rising consumer expenditure on food and beverages industry, owing to rising income levels, higher standards of living, and increasing awareness regarding food safety among consumers are among the major factors fueling growth of the market for food & beverage disinfection over the 10-year period.

Increasing demand for minimally processed and unprocessed food products, extruded snacks, ready-to-cook foods is a factor that is anticipated to propel growth of the target market. In addition, growing adoption of organic foods by health-conscious consumers and growing vegan population are giving rise to the need to protect food in order to provide food safety and is another factor augmenting market growth to some extent. For instance, according to Soil Association Certification, vegan product launches increased by 175% from July 2013 to June 2018.

However, high usage of chemicals for disinfecting food and lack of skilled labor to follow the standard process of disinfection and lack of awareness regarding available technologies are factor that could hinder market growth.

Food & Beverage Disinfection Market: Trends

Macro trend witnessed in the target market currently is that international players are adopting new approaches for marketing their products and initiating distribution of packaged food through E-commerce platforms in order to maximize their product reach and expand their customer base. In addition, prominent players are focusing on technological advancements such as UV-based disinfection equipment in order to enhance their product offerings globally. The aforementioned trends are expected to gain traction and support market growth in the years to come.

Segment Analysis: Food & Beverage Disinfection Market

By Type:

Among the various type segments, the chemical segment is anticipated to register the highest CAGR and is estimated to dominate over the 10-year forecast period. This is mainly due to increasing adoption of various chemicals for food and beverage disinfection process in food sector. The technology sector is expected to witness the fastest CAGR over the next 10 years, due to effectiveness of the product in the food packaging industry.

Food & Beverage Disinfection Market: Region Analysis

In 2018, North America food & beverage disinfection market is estimated to account for highest share in terms of value in the target market. This can be attributed to outbreaks caused by microorganisms in food & beverages in the region. The market in Asia Pacific is projected to register fastest growth rate, due to rapidly growing food and beverage sector and rising income level in countries including India, China, and Japan among others.

Global Food & Beverage Disinfection Market Segmentation

Segmentation by Type:

Chemical
Chlorine compounds
Hydrogen peroxide & peracetic acid
Quaternary ammonium compounds
Alcohols
Others (include, carboxylic acid, Iodophors, etc.)
Technology
UV radiation
Ozonation
Others (include, Ozone Oxidation System, Dry Fogging, etc.)

Segmentation by Application:

Food surface
Food packaging
Food processing equipment

Segmentation by End Use:

Food industry
Meat & poultry
Fish & seafood
Fruits & vegetables
Dairy products
Others
Beverage industry
Alcoholic beverages
Non-alcoholic beverages

Segmentation by Region:

North America
Europe
Asia Pacific
Latin America
Middle East & Africa

Particular
Scope
Region

North America
Europe

Germany
UK
France
Italy
Spain
Russia
Rest of Europe

Asia Pacific

China
India
Japan
Australia
South Korea
Rest of Asia Pacific

Latin America

Brazil
Mexico
Rest of Latin America

Middle East and Africa

GCC
South Africa
Rest of Middle East and Africa

Actual Year
2020
Estimated Year
2021
Forecast Period
2021–2030
Revenue in
US$

Evonik Industries AG
Neogen Corporation
Solvay S.A.
Stepan Company
Fink Tec GmbH
Entaco Ltd.
C C L Pentasol Ltd.
Xylem Inc.
Evoqua Water Technologies Corp.
Trojan Technologies, Inc.
OUR
CLIENTS
Don't just take our word. We are trusted by these great companies!