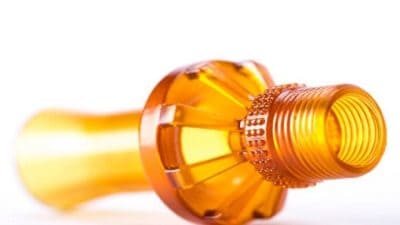 Global Cyanate Ester Resins Market Trends, Applications, Analysis, Growth, and Forecast: 2017 to 2027
find_in_page Our Research Methodology is based on the following main points:

Data Collections and Interpretation
Analysis
Data Validation
Final Projections and Conclusion



"Global Cyanate Ester Resins Market Analysis Trends, Applications, Analysis, Growth, and Forecast to 2027" is a recent report generated by MarketResearch.biz, which offers in-depth insights, revenue details, and other vital information regarding the global cyanate ester resins market, and the various trends, drivers, restraints, opportunities, and threats in the target market till 2027. The report offers insightful and detailed information regarding the various key players operating in the market, their financials, supply chain trends, technological innovations, key developments, apart from future strategies, acquisitions & mergers, and market footprint. The global cyanate ester resins market report has been segmented on the basis of resin type, end-use industries, and region.

Introduction

Cyanate ester resins offer excellent strength and toughness with improved electrical characteristics. They offer lower moisture absorption as compared to other resins. These cyanate ester resins offer high performance even at high temperature. Performance offered by these resins is often compared to polyimide and bismaleimide resins. Cyanate ester resins are utilized in a wide range of applications including missiles, spacecraft, aircraft, antennae, microwave products, and microelectronics. Cyanate esters are produced through reaction of bisphenol esters and cyanic acid. This reaction forms cyclotrimerize to produce triazine rings during cure. Cyanate ester resins are used because they are more easily cured during reaction compared to other epoxies. Strength and toughness of cyanate ester resins can be increased by adding spherical thermoplastics or rubber particles. Various competitive properties of cyanate ester resins matrix are inherited by the composite materials produced from it. In addition, various characteristics such as high impact resistance, heat resistance, good dielectric, and other properties are conserved in composites produced from cyanate ester resins.

Dynamics

Increasing demand for cyanate ester resins across various industrial sectors such as aerospace and electronics, is major factor expected to drive growth of the global market over the next 10 years. Rising application scope in the automotive industry is another key factor estimated to support revenue growth of the potential market in the next 5 years. In addition, various properties offered by these resins such as resistant to extreme weather conditions is another factor estimated to boost adoption of these products, which in turn anticipated to drive growth of the target market over the forecast period. These resins also find application in transportation sectors with improved efficiency, which in turn estimated to drive growth of the target market over the next 10 years.

Region Analysis

North America market is estimated to account for major share in terms of revenue in the global cyanate ester resins market. In addition, Asia Pacific market is estimated to register fastest growth in terms of revenue over the next 10 years, owing to increasing demand from automotive and transportation industries in countries in this region. Increasing investments by key private and public manufacturers in Asia Pacific region and rising demand from various industrial sector are other factors anticipated to drive growth of the Asia Pacific market over the next 7 years. The China market is anticipated to account for major share in terms of revenue in the Asia Pacific. Rising awareness regarding various features offered by these products among manufacturers in the countries in region are other factors driving growth of these end-use industries, which in turn is estimated to fuel growth of the global market in this region.

Global Market Segmentation:

Segmentation by resin type:

Composites
Adhesives
Others

Segmentation by end-use industries:

Automotive & Transportation
Aerospace
Electrical & Electronics
Others

Segmentation by region:

North America
Europe
Asia Pacific
Latin America
Middle East & Africa

Particular
Scope
Region

North America
Europe

Germany
UK
France
Italy
Spain
Russia
Rest of Europe

Asia Pacific

China
India
Japan
Australia
South Korea
Rest of Asia Pacific

Latin America

Brazil
Mexico
Rest of Latin America

Middle East and Africa

GCC
South Africa
Rest of Middle East and Africa

Actual Year
2020
Estimated Year
2021
Forecast Period
2021–2030
Revenue in
US$

Lonza
Huntsman Corporation
Henkel AG & Co. KGaA
Cytec Industries Inc. (Solvay Group)
Hexcel Corporation
TenCate Advanced Composites USA, Inc.
Novoset, LLC
Argosy International Inc.
OUR
CLIENTS
Don't just take our word. We are trusted by these great companies!