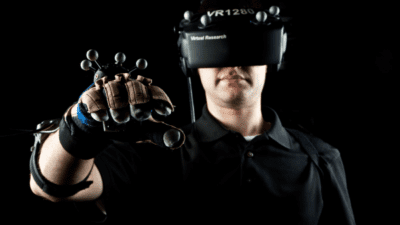 Global Advanced 3D/4D Visualization System Market Analysis, Drivers, Restraints, Opportunities, Threats, Trends, Applications, and Growth Forecast to 2028
find_in_page Our Research Methodology is based on the following main points:

Data Collections and Interpretation
Analysis
Data Validation
Final Projections and Conclusion



"Global Advanced 3D/4D Visualization Systems Market" is the title of an upcoming market research report at MarketResearch.biz. Various key factors have been considered, studied, and researched in detail and the results will be presented in the report. Information and data points are presented in the report as well as key trends, market growth driving factors, restraints, as well as potential revenue opportunities in untapped economies. The report also contains threats and challenges. In addition, the company profile section contains detailed information regarding the key players operating in the target market. Key and recent developments, strategies, and acquisitions and mergers, etc. are also included. The advanced 3D/4D visualization market is segmented based on type, demand category, size, application, and region. In order to offer a more detailed and accurate outlook, data and revenues, etc. is presented according to the major countries in each respective region.

Global Market: Overview

Visualization as a medium of communication, has gained much importance in recent times. It has helped to relay messages and information in a more graphical manner through the use of diagrams and animations. Information that is supported by graphics to relay its message or idea has a better impact on the target audience or receiver. As a result of the various benefits and advantages, visual information technology and software is being rapidly adopted in a growing range of application areas.  These include industries such as medicine, engineering and science, as well as in various forms of media of mass communications, and others. Advanced visualization techniques are used for various purposes, ranging from styling and design, and marketing and sales, to mapping and diagnosis of diseases.

Global Market: Dynamics

Increase in demand for advanced visualization systems can be attributed to the ever-improving health care infrastructure, growing number of patients, improvement in computer technologies, and rising need for better imaging technologies. Emergence of advanced visualization systems has enabled imaging modalities to amalgamate with Picture Archiving and Communication Systems (PACS) with dedicated workstations. The success of cloud computing technology has led to increasing adoption of thin client servers, which is further resulting in increasing demand for image processing software and applications at the client site. Such developments are instrumental in supporting growth of the global advanced 3D/4D visualization systems market.

However, a few restraining factors to adoption of advanced 3D/4D visualization systems include high cost of 3D content and inadequate availability. Advancements in 5D technology can be considered another threat. As a result of advancements and developments in terms of technologies such as emergence of advanced visualization techniques such as 3D and 4D imaging, application of 3D/4D visualizations systems are rapidly being adopted in healthcare sectors. In addition, the scope for application continues to expand, and these systems are expected to be adopted in education, consumer, and government sectors, as well as entertainment and media industry, in industrial and industry applications, and globally.

Global Advanced 3D/4D Visualization Systems Market Segment Analysis

By Product Type: Among the product type segments, the picture archiving and communication system(PACS) is estimated to account for majority revenue share in the market among the other segments such as Ultrasound, MRI, CT.

By Application:  The health care industry is accounted for majority revenue share among the other application segments such as consumer, industrial, education, entertainment, government.

Global Advanced 3D/4D Visualization Systems Market: Regional Analysis

Among the many countries, the US account for largest global revenue share. The markets in Europe and the Asia Pacific are also projected to account for significantly high revenue share in the global market over the forecast period. The Europe market is expected to register significant growth primarily because of increasing healthcare expenditure in countries in the region. Revenue share of the market in countries such as India, China, and Malaysia among others in the Asia Pacific regions is also expected to increase at a significantly higher compounded annual growth rate (CAGR). This projected growth is attributed to improving economy, more hospitals and diagnostic centers adopting advanced imaging equipment, and governments of various countries increasing funding and spending on healthcare initiatives and programs.

Global Advanced 3D/4D Visualization Systems Market Segmentation:

By Product Type:

Picture archiving and communication systems (PACS)
Ultrasound
MRI
CT

By Application:

Healthcare
Consumer
Industrial
Education
Entertainment
Government

By Region:

North America
Latin America
Europe
Asia Pacific
Middle East and Africa

Particular
Scope
Region

North America
Europe

Germany
UK
France
Italy
Spain
Russia
Rest of Europe

Asia Pacific

China
India
Japan
Australia
South Korea
Rest of Asia Pacific

Latin America

Brazil
Mexico
Rest of Latin America

Middle East and Africa

GCC
South Africa
Rest of Middle East and Africa

Actual Year
2020
Estimated Year
2021
Forecast Period
2021–2030
Revenue in
US$

TeraRecon Inc.
Fujifilm Holding America Corporation
Siemens Healthcare
GE Healthcare
Carestream Health, Inc.
Qi Imaging.
Vital Images Inc.
Visualization Sciences Group
Visage Imaging Inc.
Philips Healthcare.
DreamWorks Animation Skg. Inc.
Autodesk, Inc.
Dolby Laboratories, Inc.
LG Electronics
Barco
3D Systems
Samsung
Stratasys
Sony Corporation
Panasonic Corporation.
OUR
CLIENTS
Don't just take our word. We are trusted by these great companies!