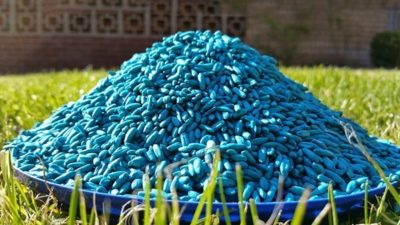 Global Rodenticides Market Trends, Analysis, Growth, and Forecast: 2017 to 2026
find_in_page Our Research Methodology is based on the following main points:

Data Collections and Interpretation
Analysis
Data Validation
Final Projections and Conclusion



MarketResearch.biz delivers in-depth insights on the global rodenticides market in its upcoming report titled, "Global Rodenticides Market Trends, Applications, Analysis, Growth, and Forecast: 2017 to 2026". The global rodenticides market is estimated to register a CAGR of X.X% in terms of value during forecast period 2017–2026. The report offers in-depth insights, revenue details, and other vital information regarding the target market, and the various trends, drivers, restraints, opportunities, and threats till 2026. The report offers insightful and detailed information regarding the various key players operating in the market, their financials, supply chain trends, technological innovations, key developments, apart from future strategies, acquisitions & mergers, and market footprint. The global rodenticides market report has been segmented on the type, application, and region.

This report is based on synthesis, analysis, and interpretation of information gathered regarding the target market from various sources. Our analysts have analyzed the information and data and gained insights using a mix of primary and secondary research efforts with the primary objective to provide a holistic view of the market. In addition, an in-house study has been made of the global economic conditions and other economic indicators and factors to assess their respective impact on the market historically, as well as the current impact in order to make informed forecasts about the scenarios in future.

Rodenticides are pesticides which are used to kill rodents such as rats, mice, squirrels, porcupines woodchucks, chipmunks, and nutria. Warfarin, bromodiolone and difenacoum are commonly used rodenticides, which kill rodents by preventing normal blood clotting and causing internal hemorrhaging. Farmer uses rodenticides as rodent's damage crops, transmit diseases, damage buildings which in causes ecological and economical harm.

Increasing usage of rodenticides to control rodent populations such as rats and mice from causing damage to field crops is another factor expected to propel revenue growth of the global rodenticides market over the forecast period. In addition, raising awareness among farmer regarding crop wastage and benefits regarding use of rodenticides is expected to drive growth of the global rodenticides market over the forecast period. Rapidly growing population, increasing need to crop protection and wastage, and expanding food storage capacity is expected to contribute to growth of market.

Based on type, the global rodenticides market is segmented based on non-anticoagulant and coagulant. The anticoagulant is expected to account major revenue share as it can effectively control of rodent population which causes economical loss to framers. In addition, development of new and novel non-anticoagulant by players operating in the market is expected to support the growth of the segment.

However, toxic effect of rodenticides of environment and human health coupled with stringent government regulation for approval process of rodenticides are major factors expected to limit the growth of global rodenticides market over the forecast period.

Companies can focus on development of rodenticides that are safe to environment is thus expected to create lucrative opportunities for new as well as existing players operating in the global rodenticides market.

Asia Pacific market dominates the global rodenticides market in terms of revenue contribution, followed by markets in the North America, Europe, Latin America, and the Middle East & Africa respectively. The market in the Asia Pacific is projected to register comparatively faster growth in terms of revenue over the next 10 years. Increasing demand for rodenticides especially in China and India is factor expected to support growth of the market in the region over the forecast period.  Environmental protection laws and stringent regulatory requirements for rodenticides in developed countries is expected hinder growth of the market.

Global Rodenticides Market Segmentation:

Global ­­­­rodenticides market segmentation, by type:

Non-anticoagulant
Coagulant

Global rodenticides market segmentation, by application:

Agricultural
Pest control
Warehouses
Others

Global rodenticides market segmentation, by region:

North America
Europe
Asia Pacific
Latin America
Middle East & Africa

Particular
Scope
Region

North America
Europe

Germany
UK
France
Italy
Spain
Russia
Rest of Europe

Asia Pacific

China
India
Japan
Australia
South Korea
Rest of Asia Pacific

Latin America

Brazil
Mexico
Rest of Latin America

Middle East and Africa

GCC
South Africa
Rest of Middle East and Africa

Actual Year
2020
Estimated Year
2021
Forecast Period
2021–2030
Revenue in
US$

BASF SE
Bayer AG
Syngenta AG
Rentokil Initial PLC
United Phosphorus Ltd.
Neogen Corporation
Bell Laboratories Inc.
Liphatech, Inc.
Impex Europa S.L.
Senestech Inc.
OUR
CLIENTS
Don't just take our word. We are trusted by these great companies!