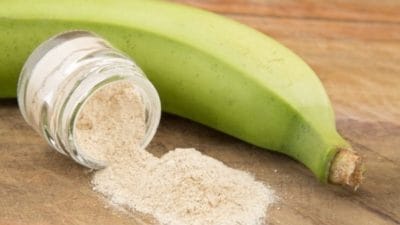 Global Banana Powder Market Recent Trends, Growth Driving Factors, Challenges, Opportunities, Strategies, Recent Developments, Product Segments, and Growth Forecast 2019 – 2028
find_in_page Our Research Methodology is based on the following main points:

Data Collections and Interpretation
Analysis
Data Validation
Final Projections and Conclusion



"Global Banana Powder Market" is an upcoming report produced by MarketResearch.biz. The global banana powder market report has been segmented on the basis of source, drying process, application, sales channel, and region.

Banana Powder: Overview

A banana is a sweet edible fruit, botanically known as a berry, that is produced through various types of herbaceous flowering plants that belong to Musa genus. Banana is a rich source of various nutrients including potassium, proteins, and vitamins which makes it ideal for a healthy diet. Banana powder is obtained after removing the water content from raw bananas in order to extend shelf life. It is widely used in various end-use industries such as cosmetics, food and beverages, etc., owing to features and health benefits.

Banana Powder Market: Driving and Restraining Factors

Rapidly growing global food and beverages industry, coupled with increasing awareness regarding benefits of banana fruit are some of the major factors driving growth of the global banana powder market. Growing cultivation of banana in several developed and developing countries is a factor expected to support the revenue growth of the global market. Banana is a good source of potassium, vitamin B6, proteins, and carbohydrates, which makes it suitable for daily diet and in other applications such as cosmetics, beverages, baby food, etc. This is another key factor anticipated to drive growth of target market growth. Increasing cultivation of organic bananas, coupled with rising demand for organic banana powder is supporting market growth significantly.

However, some of the people may face allergic reactions due to consumption of banana and this combined with certain product recalls are factors that could hamper the global banana powder market growth over the 10-year period.

Segmental Analysis

By Source:

Among the two source segments, the organic source segment is anticipated to grow at a higher CAGR as compared to another segment. Growing demand for organic food products among health-conscious populations is expected to support growth of the organic segment.

By Drying Process:

Among the drying process segments, the spray dried segment is anticipated to account for larger revenue share in the target market. This can be due to key benefits associated with the drying method including high speed and versatility, highly suitable for powders which need controllable particle size and overall quality.

By Application:

Among the segments based on applications, the food industry segment contributed major revenue share in the global market in 2018, owing to high demand for banana powder for producing the bakery and confectionery products.

By Sales Channel:

Among the sales channel segments, the direct sales segment is projected to witness substantial growth rate, owing to strong network of distributors. The indirect segment is projected to grow at a considerable growth rate owing to increasing preference for purchasing products from online retail platforms.

Regional Analysis

The banana powder market in Asia Pacific is projected to account for larger share in target market. This is primarily attributed to high production and consumption of banana fruit by individuals in countries such as India, Australia, and China. For instance, according to documents published by FAO (Food and Agriculture Organization of United Nations), India is the biggest producer of banana followed by China. In addition, India produced approximately 29 million tons of bananas per year between 2010 and 2017, and China produced approximately 11 million tons of bananas over the same period. The banana powder market in Europe is anticipated to account for substantial consumption share in the years to come. This can be due to high consumption of bakery products, coupled with increasing demand for banana powder to make baked goods. The North America banana powder market is estimated to witness notable growth rate owing to rising awareness regarding health benefits of banana fruit and increasing demand for banana powder from cosmetics and personal care products industries in the region. Latin America and MEA markets are anticipated to witness moderate growth in the next 10 years.

Global Banana Powder Market Segmentation:

Segmentation by Source:

Segmentation by Drying Process:

Freeze Dried
Spray Dried
Sun Dried
Drum Dried

Segmentation by Application:

Beverages
Pet Food and Feed Industry
Household
Food Industry
Cosmetics

Segmentation by Sales Channel:

Direct Sales
Indirect Sales

Segmentation by Region:

North America
Europe
Asia Pacific
Latin America
Middle East & Africa

Particular
Scope
Region

North America
Europe

Germany
UK
France
Italy
Spain
Russia
Rest of Europe

Asia Pacific

China
India
Japan
Australia
South Korea
Rest of Asia Pacific

Latin America

Brazil
Mexico
Rest of Latin America

Middle East and Africa

GCC
South Africa
Rest of Middle East and Africa

Actual Year
2020
Estimated Year
2021
Forecast Period
2021–2030
Revenue in
US$

Zuvii
Made's Banana Powder Co.
International Agriculture Group
ADM WILD Europe GmbH & Co.KG
NuNaturals, Inc.
Stawi Foods and Fruits Limited
Slingan Pty Ltd.
Royal Nut Company
Absolute Organic
KADAC Pty Ltd.
OUR
CLIENTS
Don't just take our word. We are trusted by these great companies!