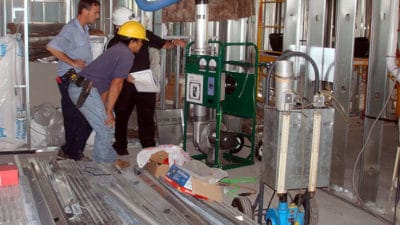 Global Leak Test Equipment Market by Product Type (Pressure Decay Testing Equipment, and Mass Flow Leak Testing Equipment), By Application (Catheter Testing Solutions, Respiratory Breathing Tubes/Circuits, and Others) and By Region - Global Forecast 2030
find_in_page Our Research Methodology is based on the following main points:

Data Collections and Interpretation
Analysis
Data Validation
Final Projections and Conclusion
Marketresearch.Biz announces publication of its most recently generated research report titled, "Global Leak Test Equipment Market by Product Type (Pressure Decay Testing Equipment, and Mass Flow Leak Testing Equipment), By Application (Catheter Testing Solutions, Respiratory Breathing Tubes/Circuits, Medical Solution, Fluid or Blood Bags, Medical One-Way Check Valves, Vascular Access Sheaths, Microfluidics Chips, Cannula/Needles and Flow, Selection/Regulation Devices, Tubing Sets), and by Region and Country- Global Forecast to 2030", which offers a holistic view of the global leak test equipment market through systematic segmentation that covers every aspect of the target market. The global leak test equipment market is projected to be US$ XX Mn in 2021 to reach US$ XX Mn by 2030 at a CAGR of XX%.

Leak test equipment is typically used to monitor or detect defects that occur during manufacturing processes, which helps to ensure product quality, integrity, as well as enhances customer safety. This equipment is used to verify whether components are leaking or to ensure quality and product functionality. Several government authorities implement standards, definitions, and specifications of leak test procedures. Leak test equipment can check presence of gas, vacuum, and liquid in sealing parts. Leak sensors and detectors are combined with leak test equipment to perform this aforementioned task.

Leak test equipment is utilized majorly in two areas of medical device manufacture for quality assurance: packaging testing and product testing. In product testing, the equipment is used to verify functions of valves, devices, flow paths, and assembly integrity. The equipment is used for packaging test to ensure sterility of devices, or other protective requirements such as low humidity, during their shelf lives. Test methods used normally are pressure decay and trace gas. Pressure decay tests can be performed through negative (vacuum) external pressurization or positive internal pressurization. In the positive pressure test, the product is pressurized through an access port, and the change in pressure is monitored. Similarly, for vacuum decay test, the pressure inside a test chamber and outside the product is reduced.  Any leaks in packaging or product observed as a leak in the vacuum. Usually, pressure changes are electronically monitored. However, there is only one situation in the medical industry where immersion in water is used for leak detection, the blue dye test for drug blisters.

Global leak test equipment market is segmented based on product type, application, and region/country. Based on product type, the market is segmented into pressure decay testing equipment, and mass flow leak testing equipment. Based on the application, the market is segmented into catheter testing solutions, respiratory breathing tubes/circuits, medical solution, fluid or blood bags, medical one-way check valves, vascular access sheaths, microfluidics chips, cannula/needles and flow, selection/regulation devices, tubing sets.

Several government initiatives and favorable government regulations are taken into consideration to execute leakage testing using leak test equipment and to prevent incidents of leakage in the medical industry, which may cause a massive loss in developed and developing countries. This are factors anticipated to bolster the revenue growth of the global leak test equipment market in the years to come.

The increasing usage of leak test equipment in the medical field is a significant factor anticipated to proper the financial growth of this target market. A variety of leak detection methods are commonly used in the manufacturing of medical implants, medical consumables, and medical instruments. This is slated to result in higher demand for this equipment and augment growth of the global leak test equipment market.

However, complexities to add new leak detection systems to an existing infrastructure is a factor that may hamper growth of the global leak test equipment market over the forecast period.

Global Leak Test Equipment Segmentation:

Segmentation by Product Type:

Pressure Decay Testing Equipment
Mass Flow Leak Testing Equipment

Segmentation by Application:

Catheter Testing Solutions
Respiratory Breathing Tubes/Circuits
Medical Solution
Fluid or Blood Bags
Medical One-Way Check Valves
Vascular Access Sheaths
Microfluidics Chips
Cannula/Needles and Flow
Selection/Regulation Devices
Tubing Sets

Segmentation by Region:

North America
Latin America
Europe
Asia Pacific
Middle East & Africa

Particular
Scope
Region

North America
Europe

Germany
UK
France
Italy
Spain
Russia
Rest of Europe

Asia Pacific

China
India
Japan
Australia
South Korea
Rest of Asia Pacific

Latin America

Brazil
Mexico
Rest of Latin America

Middle East and Africa

GCC
South Africa
Rest of Middle East and Africa

Historical Period
2015-2020
Base Year
2021
Forecast Period
2022–2031
Revenue in
US$ Mn

Uson
L.P.
Vacuum Instruments Corporation
LLC
CETA TESTSYSTEME GmbH
ATEQ Corp.
InterTech Development Company
LACO Technologies
INFICON
TASI Group
Pfeiffer Vacuum GmbH
Cosmo Instruments Co. ltd.

Chapter 1 Global Leak Test Equipment Market Overview

1.1 Introduction
1.2 Global Leak Test Equipment Market segmentation based on product type, application, and region
1.3 Drivers for Global Leak Test Equipment Market
1.4 Restraints for Global Leak Test Equipment Market
1.5 Opportunities for Global Leak Test Equipment Market
1.6 Trends in Global Leak Test Equipment Market
1.7 Drivers & Restraints Impact Analysis
1.8 PESTLE Analysis
1.9 PORTER'S Five Forces Analysis
1.10 Macroeconomic Factors
1.11 Manufacturing Cost Structure Benchmark
1.12 Industry Chain Analysis
1.13 Standards for Global Leak Test Equipment Market
1.14 Regulatory Framework
1.15 Marketing Strategy for Leak Test Equipment Manufacturers
1.16 Market Investment Feasibility Analysis
1.17 Go to Market Strategy – Market Maturity

Chapter 2 Methodology and Data Source

2.1 Methodology/Research Approach

2.1.1 Market Size Estimation

2.2 Market Breakdown and Data Triangulation
2.3 Data Source

2.3.1 Secondary Sources
2.3.2 Primary Sources

Chapter 3 About Us
Chapter 4 Disclaimer

Inquiry Form

Why Choose Us

360 Degree Approach
Growth Consulting
24/7 Research Support
Comprehensive-Level of Customization
Comprehensive-Level of Customization
Competitive Intelligence
Single-Country/ Region Intelligence
Post-Sale Service Assistance
Access to Lead Analysts
Available in PDF, Excel, Word/ PPT

Secondary Research: An exhaustive secondary research is carried through both paid and free sources. It involves understanding critical data related to the market. Sources for secondary research include: Government websites Industry Associations Trade & Research Journals Company websites (annual reports, press releases, product brochures, etc. Import-Export Data Factiva, Morningstar, etc. Primary Research: Extensive interviews are held with key market participants through email interactions, online surveys, paid telephonic interviews, face-to-face interviews, etc., to gain a perspective on the market conditions, trends, developments, challenges, etc. Sources for primary research include: CXOs, Global Heads, VPs, Sales/ Purchase/ Product Managers of Key Market Players Distributors, Wholesalers, Retailers, Vendors of Products and Services End-Users belonging to each application industry

Key Opinion Leaders (KOL) and Industry Experts: are credible, well-respected influencers in each industry with proven expertise and thought-leadership in the particular field, with a sound knowledge of the industry. We validate our initial research findings with these experts and try to understand their aspect to gain a deeper understanding of the current market trends, competitive landscape, market scope, disruptive technologies, etc. This helps us validate and strengthen our research findings, enhance the team's expertise, and offer a clear understanding of the target market. All possible factors that influence the market are taken into consideration, such as: Capacity and Production Average Selling Price Total Customer Base Regulatory and Policy Changes Economic factors – Population, GDP, GDP Growth Rate, Inflation, Investments, etc

Triangulation and Analysis: Post collection of the data from all sources and validation from industry experts, we triangulate the market with both a top-down and bottom-up approaches to eliminate any margin for errors. These methods aid us in estimating the market size, market share of manufacturers, regions segments, product segments and applications (end users). In-house Data Modeling Tool: our proprietary data modeling tool is designed to apply a combination of methods to provide accurate market size with the historical and forecasted data and growth rates. The percentage splits, Market Share (%), and breakdowns of the product segments are derived based on weightage assigned to each of the segments based on their utilization rate and average sale price. The regional splits of the overall target market and its sub-segments are based on the given product's percentage adoption or penetration rate in the respective region or country.

Final Presentation: After the triangulation and analysis, we derive the market engineering data with the breakdown for all product segments, applications, and regions. The final report, along with the market dynamics, key USPs of the market are presented in a graphical and tabular format to provide a clear understanding to the client and provide a quick snapshot regarding the market, with the additional data to support the market estimations. .
OUR
CLIENTS
Don't just take our word. We are trusted by these great companies!