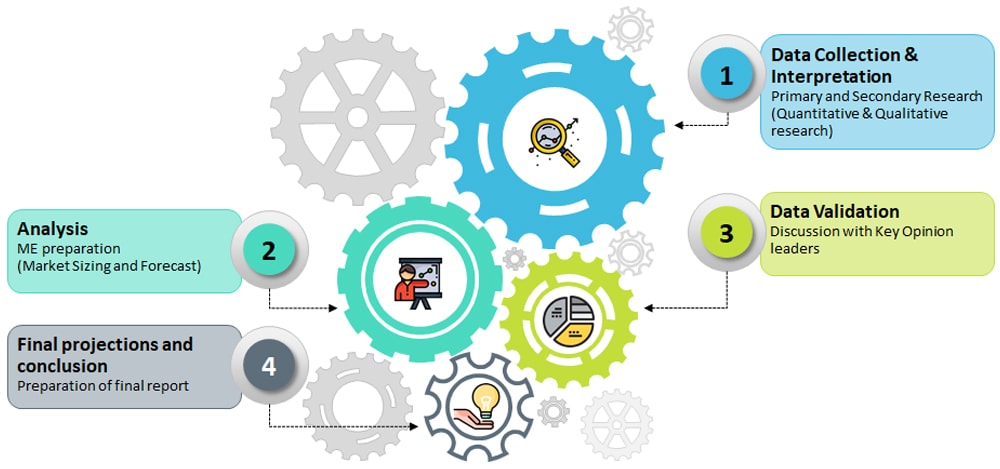 Primary research
is carried out through Email interactions, telephonic interviews, and one-on-one interviews and discussions to gain a crisp, clear, and accurate understanding of each market, category, segment, and sub-segment across geographies. We have a strong global database comprising participants, experts, and veterans across a range of industries, sectors, verticals, and markets, through whom we validate our data and analysis results. A typical research interview fulfills the following functions: Provides first-hand information and analysis on market size, consumer trends, market growth trends, opportunities, competitive landscape, outlook, etc.
Helps in validating and strengthening our secondary research findings.
Further, enhances analysis team's expertise and offers a clear understanding of the target market.
Participants include, but are not limited to:
CEOs, VPs, market intelligence managers, marketing/product managers, and national sales managers.
Purchasing managers, technical experts, traders, and suppliers.
Investment bankers, valuation experts, research analysts specializing in the target or respective industry.
Key opinion leaders specializing in various applications related to the target or respective industry.
Secondary Research
includes accessing data from a wide range of reliable sources such as information available on the Internet, prevailing or existing results of market research, data available on stock lists, and from consumer databases. It also includes information obtained from various agencies such as libraries, government sites and repositories, industries, and other local bodies. Gathering secondary data and information may be challenging, but assists in obtaining the most information about markets. Secondary market research enables gaining of an initial understanding about the target market.
OUR
CLIENTS
Don't just take our word. We are trusted by these great companies!