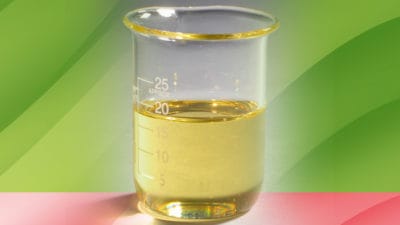 Global Polysorbate Market Analysis, Drivers, Restraints, Opportunities, Threats, Trends, Applications, and Growth Forecast to 2027
find_in_page Our Research Methodology is based on the following main points:

Data Collections and Interpretation
Analysis
Data Validation
Final Projections and Conclusion



"Global Polysorbate Market" report has been recently produced by MarketResearch.biz. The report offers meaningful and accurate insights, revenue details – both historical and projected – and other important information regarding the global polysorbate market, and various trends, drivers, restraints, opportunities, and threats in the target market till 2028. The report offers insightful and detailed information regarding the key players operating in the market, their financials, supply chain, trends, technological innovations, key developments, agreements and strategies, acquisitions & mergers, and market footprint. The global polysorbate market report has been segmented on the basis of type, application, and region.

Overview:

Polysorbates are a nonionic surfactant and emulsifier regularly used in food preparation (including bread, cake mix, salad dressing, shortening oil, and chocolate), medicines, personal care, and cosmetic products. Polysorbate are used in numerous products, and are oily liquids derived from ethoxylated sorbitan, which is a derivative of sorbitol, and esterified with fatty acids. Considered as co-emulsifier, they prevent water and oil in the mix from separating, thus holding the product together.  Types of used include polysorbate 20, polysorbate 40, polysorbate 60, polysorbate 80, etc. and types are applied for specific requirement.

Dynamics:

Polysorbate (20) is widely used as surfactant, emulsifier, and fragrance owing to the polysorbate aiding as a dissolving agent and for mixing oil and water along. Together with this, it also as it works as a perfume and acts as a lubricator which helps to maintain soothing effect on the skin. As a result of many of these properties, growing demand for applications in cosmetics and skin care products is driving growth of global polysorbate market, with this trend projected to continue in future.

Polysorbate demand has been witnessing an increase for applications in food products such as in ice creams to prevent it from melting quickly, use in desserts to maintain their creamy texture without separating, and also use in hot drink powdered cocoa mix. Along with a global growing population, consumption of food products is also projected to increase in parallel.

Polysorbate is gaining applications in medicines such as vitamins oils and vaccines, and helps to impart the stability of gel capsules, helps to make medicines be ingested in the stomach, is used in hair growth supplements, maintains constancy of essential oils and gives a pleasant aroma.

However, emulsifying properties are also found in various natural alternates such as alcohol, oils, (coconut oil and turkey red oil) borax, and beeswax, and lecithin. This is a major factor expected to hamper growth of the target market to a certain extent over the forecast period.

Regional Analysis:

Markets in North America and Europe are expected to account for significant revenue share in the global polysorbate market owing to robust presence of various manufacturers in countries in in these regions. In addition, rapidly growing food & beverage and cosmetics industries is expected to further result into high demand for products, thereby driving growth of the market over the forecast period.

Asia Pacific market is expected to hold substantial revenue share owing to increasing demand and use and application of cosmetics products among female and male users, and because ice creams are popular products sold and consumed in countries in the region. Moreover, growing healthcare industry and sectors, and increasing investments by governments in medical and pharmaceuticals industry are other major factors expected to drive growth of the polysorbate market in Asia Pacific. 

Global Market Segmentation:

Global market segmentation, by type:

Polysorbate 20
Polysorbate 40
Polysorbate 60
Polysorbate 80

Global market segmentation, by end-use industry:

Cosmetics
Food
Medical & Pharmaceutical

Global market segmentation, by Region:

North America
Europe
Asia Pacific
Latin America
Middle East & Africa

Particular
Scope
Region

North America
Europe

Germany
UK
France
Italy
Spain
Russia
Rest of Europe

Asia Pacific

China
India
Japan
Australia
South Korea
Rest of Asia Pacific

Latin America

Brazil
Mexico
Rest of Latin America

Middle East and Africa

GCC
South Africa
Rest of Middle East and Africa

Actual Year
2019
Estimated Year
2020
Forecast Period
2020–2029
Revenue in
US$

Evonik Industries
Avantor Performance Materials
NOF America corporation
Solenis
Croda International
Camden-grey Essential Oils
Mohini Organics Pvt. Ltd.
Shine-Sarod Nigeria Limited,
Camden-grey Essential Oils
Reachin Chemical Co., Ltd.
Guangzhou Runhua Food Additive Co., Ltd.
OUR
CLIENTS
Don't just take our word. We are trusted by these great companies!