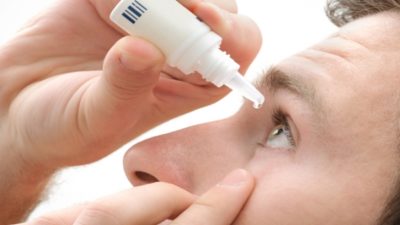 Global Eye Drops & Lubricants Market Analysis Trends, Applications, Analysis, Growth, and Forecast to 2028
find_in_page Our Research Methodology is based on the following main points:

Data Collections and Interpretation
Analysis
Data Validation
Final Projections and Conclusion



"Global Eye Drops & Lubricants Market Analysis Trends, Applications, Analysis, Growth, and Forecast to 2028" is a recent report generated by MarketResearch.biz. The global eye drops & lubricants market report has been segmented on the basis of type, application, and region

Global Eye Drops & Lubricants Market: Overview

Eye Drops & Lubricants medication is used to relieve eyes form dry and irritated state. Common causes for dry eyes include wind, sun, heating/air conditioning, computer use/reading, and certain medications. Eye Drops & Lubricants product contain one or more ingredients such as carboxymethylcellulose, dextran, glycerin, hypromellose, polyethylene glycol 400, polysorbate, polyvinyl alcohol, povidone, or propylene glycol. Eye lubricants keep the eye moist and help to protect eye from injury and infection and decrease symptoms of dry eyes such as burning, itching, and feeling as if something is in the eye.

Lubricating eye drops are generally safe to use multiple times and they do not have any kind of preservatives. Eye drops with preservatives have chemicals that are designed to keep bacteria from growing in bottles once it is opened. Many people find irritation to their eyes by the preservatives particularly if they have more severe dry eye. Preservative-free eye drops have fewer additives and they are usually recommended for people with moderate to severe dry eye.

Global Eye Drops & Lubricants Market: Dynamics

Increasing incidence of eye disorder across the globe and rising number of eye surgeries are some major factor expected to drive growth of the global market.

According to World Health Organization globally, it is estimated that approximately 1.3 Bn people live with some form of distance or near vision impairment. In 2017, more than 231 000 people with trachomatous trichiasis were provided with corrective surgery, and 83.5 million people in endemic communities were treated with antibiotics to eliminate trachoma

In addition, increasing incidence of trachoma in developing and under-developed countries, coupled with government initiatives with the help of NGOs in order to eliminate trachoma is resulting in high demand for eye drops and lubrications. This is another factor expected to further support growth of the target market. In 2017, according to World Health Organization, more than 226 000 people with trichiasis were given operations and more than 79 million people were treated with antibiotics for trachoma.

However, serious allergic reaction such as rash or itching/swelling due to use of some lubricants is resulting in lowering the adoption which is a major factor expected to hamper growth of the global market.

Increasing investment by major players for R&D activities and innovative products offerings is expected to create new opportunities in terms of revenue for players operating in target market over the forecast period.

Global Eye Drops & Lubricants Market: Region

The market in Asia Pacific is expected to dominate in the global market and is expected to continue its dominance over the forecast period. This can be attributed to increasing incidences of trachoma and presence of major players operating in emerging economies in this region.

Global Eye Drops & Lubricants Market Segmentation

Segmentation by Type

Antibiotics
Hormone
Artificial tears
Others

Segmentation by applications   

Eye Disease
Eye Care
Others

Segmentation by region:

North America
Europe
Asia Pacific
Latin America
Middle East & Africa

Particular
Scope
Region

North America
Europe

Germany
UK
France
Italy
Spain
Russia
Rest of Europe

Asia Pacific

China
India
Japan
Australia
South Korea
Rest of Asia Pacific

Latin America

Brazil
Mexico
Rest of Latin America

Middle East and Africa

GCC
South Africa
Rest of Middle East and Africa

Actual Year
2020
Estimated Year
2021
Forecast Period
2021–2030
Revenue in
US$

Bausch & Lomb Incorporated
Abbott Laboratories
Prestige Consumer Healthcare, Inc.
Sager Pharma
Alcon, Inc.
Allergan plc.
Rohto Pharmaceutical Co., Ltd.
Similasan Corporation
Akorn Consumer Health
Johnson & Johnson Services Inc.
OUR
CLIENTS
Don't just take our word. We are trusted by these great companies!