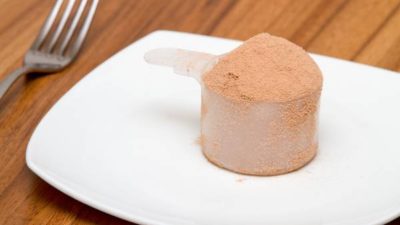 Global Casein Protein Market Ongoing Trends, Growth Factors, Negative Factors, Opportunities, Untapped Markets, Strategies and Developments, Product Segments, and Forecast 2020 – 2029
find_in_page Our Research Methodology is based on the following main points:

Data Collections and Interpretation
Analysis
Data Validation
Final Projections and Conclusion



"Global Casein Protein Market Analysis, Drivers, Restraints, Opportunities, Threats, Trends, Applications, and Growth Forecast to 2029" is a recently created report by research team at MarketResearch.biz. The report offers in-depth analysis of the market at global, regional, and country levels, revenue and growth rate details, along with other vital insights on the global casein protein market. Sales and revenue are based on historical revenue, estimated revenue, and projected revenue. In the company profile section, detailed information on key players in the target market is presented. Recent developments, strategies, and mergers and acquisitions etc. are included. All factors are considered to study and analyze, and present the findings. Also, the report includes drivers, trends, opportunities and challenges or restraining factors of the market. The global casein protein market report has been segmented on the basis of product, source, function, application, and region.

Casein Protein: Overview

Casein protein are ideally found in mammalian milk such as of sheep, cows, etc., and comprises 80% of the cow's milk proteins and around 20% – 45% of the human milk protein content. Casein is a type of dairy protein that takes time to digest. It is commonly consumed as a supplement by individuals, and is often taken before sleeping as the protein slowly secretes amino acids and this helps to recover from muscle strain and reduce muscle breakdown while the body is at rest. This amino acid-enriched protein is also used as a binding agent in several processed foods.

Dynamics: Global Casein Protein Market

Growing awareness regarding health benefits of casein protein, rising demand and adoption of protein supplements and dietary foods by sportspersons and other individuals engaged in any kind of physical activities are among the major factors driving market growth to a significant extent. Several demographic factors such as growing urbanization, influx of young population into workforce and changes in eating patterns, increasing focus on physical attractiveness among both, men and women, in various countries across the globe are other major factors expected to drive growth of the global casein protein market.

Shifting trend towards on-the-go eatables, changing culture rampant due to fast lifestyle is projected to boost demand for various casein protein-related products such as bars, weight-lifting supplements, etc. Additionally, many companies are inducing anti-allergen properties in casein protein products which are expected to increase its acceptability among consumers and boost sales and revenue for the players in the global market.

Integration of technologically advanced machinery by the market players has resulted in increase in production and easy availability of casein protein and associated products. Also, availability of these products in supermarkets, specialty stores, and e-commerce platforms are factors expected to propel growth of the global market.  Furthermore, growing number of applications of casein protein in various industries such as cosmetics and personal care products as hair and skin enhancing agents is another key factor projected to fuel growth of the global casein protein market.  Moreover, growing adoption of the product as an emulsifying agent in various industries is projected to further support market growth.

However, availability of substitutes such as emulsifier agents at lower costs is a factor that could challenge growth of the target market.

Region Insights: Global Casein Protein Market

North America market is expected to record largest revenue share in the global casein protein market, and is projected to register steady growth over the 10-year forecast period. This is due to growing number of applications of casein protein in various new sectors. In addition, casein protein continues to attract sports enthusiasts in large numbers in countries such as the US and Canada. The Asia Pacific market is projected to register highest growth rate in the next 10 years.  Markets in India and China are expected to contribute higher revenue shares in the Asia Pacific casein protein market. This can be attributable to increasing interest towards convenient and healthy food products and growing demand for nutritional supplements by individuals in countries in the region.

Global Casein Protein Market Segmentation:

Segmentation, by Product:

Edible Casein Protein
Industrial Casein Protein

Segmentation, by Source:

Sheep-Milk Casein Proteins
Cow-Milk Casein Proteins
Others

Segmentation, by Function:

Stabilizing
Emulsification
Foaming
Other Functions

Segmentation, by Application:

Food Production
Agriculture/Animal Feed
Nutritional supplements
Cosmetics
Pharmaceutical
Beverage
Other Applications

Segmentation, by Region:

North America
Europe
Asia Pacific
Latin America
Middle East & Africa

Particular
Scope
Region

North America
Europe

Germany
UK
France
Italy
Spain
Russia
Rest of Europe

Asia Pacific

China
India
Japan
Australia
South Korea
Rest of Asia Pacific

Latin America

Brazil
Mexico
Rest of Latin America

Middle East and Africa

GCC
South Africa
Rest of Middle East and Africa

Actual Year
2020
Estimated Year
2021
Forecast Period
2021–2030
Revenue in
US$

Nestle USA Inc.
Danone Ltd
Arla Foods Amba
Friesland Campina
Fonterra Co-operative Group
Westland Co-operative Dairy Company
Saputo Inc.
NutraBio Labs Inc.
Groupe Lactalis
General Nutrition Centers, Inc.
OUR
CLIENTS
Don't just take our word. We are trusted by these great companies!