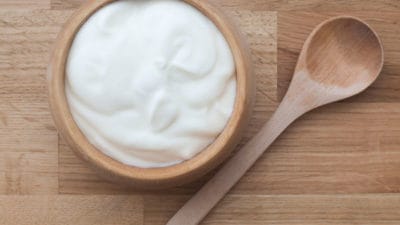 Global Yogurt Powder Market Analysis, Drivers, Restraints, Opportunities, Threats, Trends, Applications, and Growth Forecast to 2029
find_in_page Our Research Methodology is based on the following main points:

Data Collections and Interpretation
Analysis
Data Validation
Final Projections and Conclusion



"Global Yogurt Powder Market" is an upcoming report that will be generated by MarketResearch.biz. The study and analysis will be conducted using highly qualified opinions and inputs, as well as comprehensive primary and secondary research efforts to determine various aspects of the yogurt powder market. The global yogurt powder market segmentation allows for deeper thought and understanding, to decisively assess, analyze, and study. Besides revenues for segments, global, regional, and country-wise market revenue segmentation will be compiled in a scrupulous manner for clear flow and understanding. The global yogurt powder market report will be segmented on the basis of product outlook, end-use, and region.

Overview:

Dehydrated yogurt or Dehydrated yogurt is often known as yogurt powder. This spray-dried product has a composition that is similar to skim milk powder. This product has an extended shelf-life when compared to that of fresh yogurt, and this is highly useful for bakery or confectionery manufacturers because it can limit or prevent unnecessary wastage. It contains requisite nutrients like phosphorus, protein, potassium, vitamin D, and calcium. It is known to be beneficial in the prevention of osteoporosis which affects over 200 million people worldwide. Due to the elevated prevalence of osteoporosis, the anticipated demand for foods that are brimming with nutrients will see a projected growth spike in the global yogurt powder market.

Dynamics:

The increased adoption of nutritious diets and the leading of healthier lifestyles is expected to drive the growth of the global yogurt powder market in the near future. This product has been proven to improve the digestive system & immune system, and aids in proper weight management. It is due to other factors such as those mentioned earlier and an increasing preference for on-the-go nutritious meals that will help bolster the growth of the global yogurt powder market.

Various initiatives by governments to reduce the sugar content of products in order to enhance the nutritional elements of yogurt and its derivatives are expected to have a positive impact on the global yogurt powder market.

In terms of product insights, the skimmed yogurt powder segment is anticipated to index the fastest CAGR percentage over the forecast period. Furthermore, this product is used as an element in the manufacture of infant formulas, ice creams, meat products, processed cheese, and other dairy-based products. This factor will positively influence the growth of the global yogurt powder market.

The whole yogurt segment occupied a majority of the market's revenue share in 2018. It is used as a tangy yogurt flavored topping to frostings, icings, and smoothies, etc. without the added moisture that is normally found in fresh yogurt. It is applications such as these that will positively influence the global yogurt powder market.

With regard to end-use segmentation of the market, HoReCa or hotels/restaurants/cafes accounted for the largest revenue share of the market in 2018. The application of this product to beverages, sauces, dips, salad dressings, and gravies, etc. are slated to fuel the growth of this segment over the forecasted period.

The industrial end-use segment is anticipated to be the quickest-growing segment over the forecasted tenure due to an increase in the application of yogurt powder in bakery, cosmetics and confectionery products. It is also used in non-dairy food preparations as well, and these applications of the product will steer demand over the forecast period.

Regional Analysis:

With respect to the regional segmentation of the global yogurt powder market, Europe accounted for a majority of the global yogurt powder market share in 2018 and is expected to continue to lead the market in the years to come. The Asia Pacific market is slated to index the most prompt CAGR over the forecasted period owing to rising customer preferences for healthy and nutritious food products.

Global Market Segmentation:

Global market segmentation, by product outlook:

Skimmed
Semi-skimmed
Whole

Global market segmentation, by end-use:

Household
HoReCa
Industrial

Global market segmentation, by region:

North America
Europe
Asia Pacific
Latin America
Middle East & Africa

Particular
Scope
Region

North America
Europe

Germany
UK
France
Italy
Spain
Russia
Rest of Europe

Asia Pacific

China
India
Japan
Australia
South Korea
Rest of Asia Pacific

Latin America

Brazil
Mexico
Rest of Latin America

Middle East and Africa

GCC
South Africa
Rest of Middle East and Africa

Actual Year
2019
Estimated Year
2020
Forecast Period
2020–2029
Revenue in
US$

Glanbia Nutritionals
Epi Ingrédients
Kerry Inc.
Batory Foods
Easiyo Products
ENKA SÜT A.S.
OUR
CLIENTS
Don't just take our word. We are trusted by these great companies!