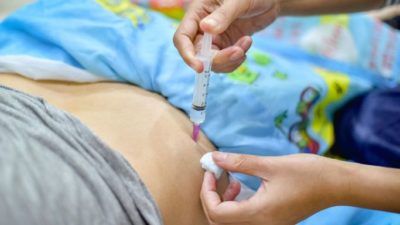 Global Wound Closure Market Trends, Applications, Analysis, Growth, and Forecast: 2017 to 2026
find_in_page Our Research Methodology is based on the following main points:

Data Collections and Interpretation
Analysis
Data Validation
Final Projections and Conclusion



MarketResearch.biz, in its upcoming report titled, "Global Wound Closure Market Trends, Applications, Analysis, Growth, and Forecast: 2017 to 2026", offers in-depth insights, revenue details, and other vital information regarding the global wound closure market and the various trends, drivers, restraints, opportunities, and threats in the target market till 2026. The report also offers insightful and detailed information regarding the various key players operating in the global wound closure market, and their financials, apart from strategies, acquisitions & mergers, and market footprint. The global wound closure market is estimated to exhibit a X.X% CAGR in terms of value during the forecast period 2017–2026. The global market report has been segmented on the basis of product, wound type, end user, and region.

The era of doctors or surgeons using cat gut, cotton, silk, stainless, or nylon sutures on patients is losing preference in many developed and even some developing countries across the globe. Urgent need for more effective, safe, easy and quick-to-use options due to increasing number of road accidents and other natural or man-made calamities and events seems to have driven rapid innovation towards development of more convenient products for application in the healthcare sector.

The need of the hour – during any emergency, surgery, or serious injury – are sutures and other products to halt blood loss rapidly and effectively in order to ensure the golden hour is not wasted and human lives are not lost. Surgeons of today have a broad range of products to choose from to close or seal wounds, cuts, post-surgery incisions, for cosmetic or reconstructive surgery, and many others. These include sutures, stapling devices, vascular clips, ligatures, and thermal devices, as well as a wide range of topical hemostats, surgical sealants, and glues.

Sales of dry bandages and dressings account for over 50% of the global chronic and severe wound care market revenue. Sutures and staplers & staples products contribute around 52% and 29% respectively in terms of value to the overall wound closure market. As some wounds may only require protection against infection, demand for traditional products remain relatively high currently in the healthcare sector across the globe.

The global wound closure market is currently at a mature stage and growth has been relatively slow owing to lack of new product innovation with regard to this category. Revenue from the market in Asia is expected to continue to rise significantly into the future owing to factors such as increasing aging population, rising incidence of chronic and other age-related diseases, and low disposable income.

Other factors driving demand for wound closure products include growing geriatric population, increasing volume of surgeries, rising number of road accidents and incidence of chronic wounds, and growing number of burn cases.

Market in North America is dominating the global wound closure market. Reimbursement schemes by governments in countries in this region is driving growth of the wound closure market. Physicians and surgeons prefer simple tissue adhesives or dressing to treat less serious wounds or injuries, and also may opt for less labor-intensive and cheaper options. In addition, Asia Pacific is expected to witness high growth in terms of revenue owing to high prevalence of diabetes and surgical wounds, rising awareness and increasing geriatric population in in this region.

Primary factors hampering market growth include high cost of wound closure products, complex technical requirements for utilization of wound closure products, and availability of alternative wound care products.

Market segmentation:

Global wound care market segmentation by product:

Advanced Wound Management Products

Advanced Wound Dressings

Foam dressings
Hydrocolloid dressings
Film dressings
Alginate dressings
Hydrogel dressings
Collagen dressings
advanced dressings

Therapy Devices

Pressure relief devices
Negative pressure wound therapy (NPWT)

Conventional NPWT
Disposable NPWT

Oxygen and hyperbaric oxygen equipment
Electrical stimulation devices
Other therapy devices

Active Wound Care

Artificial skin and skin substitutes
Topical agents

Surgical Wound Care

Sutures and Staples
Tissue Adhesives, Sealants, & Glues

Fibrin-based sealants
Collagen-based sealants
Synthetic adhesives/glues

Anti-infective Dressings

Traditional/Basic wound care

Medical tapes
Dressings
Cleansing agents

Global wound care market segmentation by wound type:

Chronic Wounds

Diabetic foot ulcers (DFU)
Pressure ulcer
Venous leg ulcer
Other chronic wounds

Acute Wounds

Surgical & traumatic wounds
Burns

Global wound care market segmentation by end user:

Hospitals and Specialty Wound Clinics

Inpatient settings
Outpatient settings

Long-term Care Facilities
Home Healthcare

Global wound care market segmentation by region:

North America
Europe
Asia Pacific
Latin America
Middle East & Africa

Particular
Scope
Region

North America
Europe

Germany
UK
France
Italy
Spain
Russia
Rest of Europe

Asia Pacific

China
India
Japan
Australia
South Korea
Rest of Asia Pacific

Latin America

Brazil
Mexico
Rest of Latin America

Middle East and Africa

GCC
South Africa
Rest of Middle East and Africa

Actual Year
2020
Estimated Year
2021
Forecast Period
2021–2030
Revenue in
US$

3M Company
Medtronic plc
Smith and Nephew plc
DeRoyal Industries Inc.
CryoLife Inc.
Pfizer Inc.
Derma Sciences Inc.
Johnson and Johnson
Braun Melsungen AG
Baxter International Inc.
OUR
CLIENTS
Don't just take our word. We are trusted by these great companies!