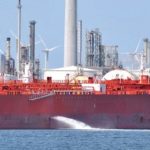 Global Ships Ballast Water System Market By Technology Type (Physical Disinfection, Ultraviolet (UV) Light, Cavitation /Ultrasounds, De-oxygenation and Others), By Application (New Ship Builds, Refurbished Vessels) and By Regions - Global Forecast 2030
"Global Ships Ballast Water System Market" is the title of a recently published market report compiled by MarketResearch.Biz. The report contains information and data, and inputs from both primary and secondary data sources, that have been verified and validated by experts in the target market. The report presents a thorough study of revenues, historical data, and information, key developments, and strategies by major players that offer vital insights and perspectives in to various scenarios market. Besides critical data and related information, the report includes key trends (both present and future), factors that are driving market growth, factors that are or could be potential restraints to market growth, as well as opportunities that can be leveraged for potential revenue generation in untapped regions and countries. It also covers threats or challenges for existing as well as new entrants in the market. The global ships ballast water system market has been segmented on the basis of product type, technology, as well as regions and countries.

The Global Ships Ballast Water System Market was valued at UЅD $5,821.3 Мn in 2020, and is projected to achieve a valuation of UЅD $10,932.6 Мn by 2030, at a САGR of 7.8%.

Overview:

Ballast Water Treatment System (BWTS) is a system designed to remove and destroy/inactive biological organisms such as algae, zooplankton, bacteria, etc., from ballast water. A ballast water system allows a ship to pump water in-and-out of very large tanks to compensate for a change in cargo load, weather, or shallow draft conditions. This system is essential for the safe operation of a ship, however, the operation of these systems poses a significant threat to local eco-systems and their respective economies.

Dynamics:

The increasing requirement for efficient ballast water systems in order to effectively operate ships during their respective voyages, as well as the steady increase in the number of ships operating across the world are some of the primary factors that are expected to continue to fuel the revenue growth of the global ships ballast water systems market over the next decade. Moreover, one of the main purposes that these systems serve is to protect the vessel by removing or preventing the build-up of various organisms, thereby, increasing the longevity of a given vessel's operational capabilities. This is also a factor that is slated to have a positive influence on the market growth of this global industry in the coming years.

Furthermore, the growing demand for Ultraviolet Radiation (UVR) systems to be used in conjunction with mechanical filters owing to the several benefits they offer such as, they do not produce harmful chemical agents or toxic gases, are not dependent on seawater salinity, and do not require additional space to store chemicals, etc. This is another major factor that is expected to further augment the revenue growth of the global ships ballast water systems market in the years to come.

However, in light of the recent COVID-19 outbreak, the operations of numerous industries have either been temporarily halted or are functioning with a minimal workforce due to enforced lockdowns and imposed restrictions by respective governing bodies. The global ships ballast water system market is no different, and this factor is anticipated to have a significantly negative impact on the revenue growth of this industry. In addition, the enforcement of stringent guidelines and regulations by respective governing authorities is also a factor that could potentially restrain the revenue growth of the global ships ballast water system market in the near future.

Nevertheless, increasing investments being made by key industry players towards the development of advanced and technologically innovative ballast water systems is a factor that is anticipated to have a positive impact on the revenue growth of the global ships ballast water system market in the foreseeable future.

Segmentation of the Global Ships Ballast Water System Market is as follows:

In terms of technology type, the physical disinfection segment accounted for the maximum number of revenue shares of the global ships ballast water system market in 2020, and this segment is expected to continue doing so over the forecast period. The mechanical method segment is also anticipated to index a high CAGR over the next 10 years.

On the basis of application, the new ship builds segment accounted for the maximum number of revenue shares of the global ships ballast water system market in 2020, and this segment is slated to continue to do so over the next 10 years. The refurbished vessels segment is also expected to register a high CAGR over the forecast period.

Regional Segmentation and Analysis:

Markets in the Asia Pacific region accounted for the maximum number of revenue shares of the global ships ballast water system market in 2020, and is indicative of retaining its respective market position over the next decade. The markets in Europe are also anticipated to index a high CAGR over the course of the forecast period.

Segmentation of the Global Ships Ballast Water System Market:

Segmentation by Technology Type:

Physical Disinfection
Ultraviolet (UV) Light
Cavitation /Ultrasounds
De-oxygenation
Mechanical Method
Filtration
Cyclonic Separation
Electro-mechanical Separation
Chemical Method
Disinfecting biocides
Electrolytic chlorination

Segmentation by Application:

New Ship Builds
Refurbished Vessels

Segmentation by Regions:

North America
Europe
APAC
South America
MEA

| Attribute | Report Details |
| --- | --- |
| Market Size | Ask For Market Size |
| Growth Rate | Ask For Growth Rate |
| Key Companies | Ask For Companies |
| Report Coverage | Revenue analysis, Competitive landscape, Key company analysis, Market Trends, Key segments, Distribution Channel, Market Dynamics, COVID-19 Impact Analysis and more… |
| Historical Data Period | 2015-2020 |
| Base Year | 2022 |
| Forecast Period | 2022-2031 |
| Region Scope | North America, Europe, Asia-Pacific, South America, Middle East & Africa |
| Country Scope | United States, Canada and Mexico, Germany, France, UK, Russia and Italy, China, Japan, Korea, India and Southeast Asia, Brazil, Argentina, Colombia etc.Saudi Arabia, UAE, Egypt, Nigeria and South Africa |
| Revenue in | US$ Mn |

Hitachi Ltd.
Danaher Corporation
Wärtsilä Oyj Abp
Panasia Co. Ltd.
Industrie De Nora S.p.A
Damen Shipyards Group (DAMEN Green Solutions)
ALFA LAVAL AB
Evoqua Water Technologies Corp.
Kuraray Co. Ltd. (Calgon Carbon Corporation)
Veolia Environnement S.A. (Veolia Water Technologies)
NK Co. Ltd.

Chapter 1 Global Ships Ballast Water System Market Overview

1.1 Introduction
1.2 Segmentation for global ships ballast water system market, based on Technology Type, Application and Region
1.3 Drivers for Global Ships Ballast Water System Market
1.4 Restraints for Global Ships Ballast Water System Market
1.5 Opportunities for Global Ships Ballast Water System Market
1.6 Trends for Global Ships Ballast Water System Market
1.7 Macro-economic Factors
1.8 Opportunity Map Analysis

1.8.1 Optimistic Scenario
1.8.2 Likely Scenario
1.8.3 Conservative Scenario

1.9 Oppurtunity Orbits
1.10 Market Investment Feasibility Index
1.11 PEST Analysis
1.12 PORTER'S Five Force Analysis
1.13 Technology Life Cycle Analysis
1.14 Value Chain Analysis
1.15 Cost Structure Analysis
1.16 Regional Market Share and BPS Analysis in Ships Ballast Water System Market

Chapter 2 Global Ships Ballast Water System Market Overview

2.1 Global Ships Ballast Water System Market by Technology Type

2.1.1 Global Ships Ballast Water System Revenue (US$ Mn) Comparison by Technology Type (2013-2029)
2.1.2 Global Ships Ballast Water System Revenue (US$ Mn) Market Share by Technology Type in 2019
2.1.3 Global Ships Ballast Water System Market Attractiveness Analysis by Technology Type, 2013–2019

2.2 Global Ships Ballast Water System Market by Application

2.2.1 Global Ships Ballast Water System Revenue (US$ Mn) Comparison by Application (2013-2029)
2.2.2 Global Ships Ballast Water System Revenue (US$ Mn) Market Share by Application in 2019
2.2.3 Global Ships Ballast Water System Market Attractiveness Analysis by Application, 2013–2019

2.3 Global Ships Ballast Water System Market Outlook by Region

2.3.1 Global Ships Ballast Water System Revenue (US$ Mn) Comparison by Region (2013-2029)
2.3.2 Global Ships Ballast Water System Revenue (US$ Mn) Market Share by Region in 2018
2.3.3 Global Ships Ballast Water System Market Attractiveness Analysis by Region, 2012–2018

2.4 Global Ships Ballast Water System Market Outlook (2013-2029)

2.4.1 Global Ships Ballast Water System Revenue (US$ Mn) (2013-2020)
2.4.2 Global Ships Ballast Water System Revenue (US$ Mn) (2021-2029)

2.5 Global Ships Ballast Water System Revenue (US$ Mn) by Regions

2.5.1 Global Ships Ballast Water System Revenue (US$ Mn) Comparison by Region (2013-2020)
2.5.2 Global Ships Ballast Water System Revenue (US$ Mn) Comparison by Region (2021-2029)

2.6 Global Ships Ballast Water System Revenue (US$ Mn) by Technology Type

2.6.1 Global Ships Ballast Water System Revenue (US$ Mn) Comparison by Technology Type (2013-2020)
2.6.2 Global Ships Ballast Water System Revenue (US$ Mn) Comparison by Technology Type (2021-2029)

2.7 Global Ships Ballast Water System Revenue (US$ Mn) by Application

2.7.1 Global Ships Ballast Water System Revenue (US$ Mn) Comparison by Application (2013-2020)
2.7.2 Global Ships Ballast Water System Revenue (US$ Mn) Comparison by Application (2021-2029)

2.8 Global Ships Ballast Water System Y-o-Y Growth Rate Comparison 2014–2029

2.8.1 Global Ships Ballast Water System Y-o-Y Growth Rate by Region
2.8.2 Global Ships Ballast Water System Market Y-o-Y Growth Rate by Technology Type
2.8.3 Global Ships Ballast Water System Y-o-Y Growth Rate by Application

2.9 Global Ships Ballast Water System Share Comparison 2014–2029

2.9.1 Global Ships Ballast Water System Share by Region
2.9.2 Global Ships Ballast Water System Market Share by Technology Type
2.9.3 Global Ships Ballast Water System Share by Application

Chapter 3 North America Ships Ballast Water System Market Overview

3.1 North America Ships Ballast Water System Market by Technology Type

3.1.1 North America Ships Ballast Water System Revenue (US$ Mn) Comparison by Technology Type (2013-2029)
3.1.2 North America Ships Ballast Water System Revenue (US$ Mn) Market Share by Technology Type in 2019
3.1.3 North America Ships Ballast Water System Market Attractiveness Analysis by Technology Type, 2013–2019

3.2 North America Ships Ballast Water System Market by Application

3.2.1 North America Ships Ballast Water System Revenue (US$ Mn) Comparison by Application (2013-2029)
3.2.2 North America Ships Ballast Water System Revenue (US$ Mn) Market Share by Application in 2019
3.2.3 North America Ships Ballast Water System Market Attractiveness Analysis by Application, 2013–2019

3.3 North America Ships Ballast Water System Market Outlook by Region

3.3.1 North America Ships Ballast Water System Revenue (US$ Mn) Comparison by Region (2013-2029)
3.3.2 North America Ships Ballast Water System Revenue (US$ Mn) Market Share by Region in 2018
3.3.3 North America Ships Ballast Water System Market Attractiveness Analysis by Region, 2012–2018

3.4 North America Ships Ballast Water System Market Outlook (2013-2029)

3.4.1 North America Ships Ballast Water System Revenue (US$ Mn) (2013-2020)
3.4.2 North America Ships Ballast Water System Revenue (US$ Mn) (2021-2029)

3.5 North America Ships Ballast Water System Revenue (US$ Mn) by Regions

3.5.1 North America Ships Ballast Water System Revenue (US$ Mn) Comparison by Region (2013-2020)
3.5.2 North America Ships Ballast Water System Revenue (US$ Mn) Comparison by Region (2021-2029)

3.6 North America Ships Ballast Water System Revenue (US$ Mn) by Technology Type

3.6.1 North America Ships Ballast Water System Revenue (US$ Mn) Comparison by Technology Type (2013-2020)
3.6.2 North America Ships Ballast Water System Revenue (US$ Mn) Comparison by Technology Type (2021-2029)

3.7 North America Ships Ballast Water System Revenue (US$ Mn) by Application

3.7.1 North America Ships Ballast Water System Revenue (US$ Mn) Comparison by Application (2013-2020)
3.7.2 North America Ships Ballast Water System Revenue (US$ Mn) Comparison by Application (2021-2029)

3.8 North America Ships Ballast Water System Y-o-Y Growth Rate Comparison 2014–2029

3.8.1 North America Ships Ballast Water System Y-o-Y Growth Rate by Region
3.8.2 North America Ships Ballast Water System Market Y-o-Y Growth Rate by Technology Type
3.8.3 North America Ships Ballast Water System Y-o-Y Growth Rate by Application

3.9 North America Ships Ballast Water System Share Comparison 2014–2029

3.9.1 North America Ships Ballast Water System Share by Region
3.9.2 North America Ships Ballast Water System Market Share by Technology Type
3.9.3 North America Ships Ballast Water System Share by Application

Chapter 4 Europe Ships Ballast Water System Market Overview

4.1 Europe Ships Ballast Water System Market by Technology Type

4.1.1 Europe Ships Ballast Water System Revenue (US$ Mn) Comparison by Technology Type (2013-2029)
4.1.2 Europe Ships Ballast Water System Revenue (US$ Mn) Market Share by Technology Type in 2019
4.1.3 Europe Ships Ballast Water System Market Attractiveness Analysis by Technology Type, 2013–2019

4.2 Europe Ships Ballast Water System Market by Application

4.2.1 Europe Ships Ballast Water System Revenue (US$ Mn) Comparison by Application (2013-2029)
4.2.2 Europe Ships Ballast Water System Revenue (US$ Mn) Market Share by Application in 2019
4.2.3 Europe Ships Ballast Water System Market Attractiveness Analysis by Application, 2013–2019

4.3 Europe Ships Ballast Water System Market Outlook by Region

4.3.1 Europe Ships Ballast Water System Revenue (US$ Mn) Comparison by Region (2013-2029)
4.3.2 Europe Ships Ballast Water System Revenue (US$ Mn) Market Share by Region in 2018
4.3.3 Europe Ships Ballast Water System Market Attractiveness Analysis by Region, 2012–2018

4.4 Europe Ships Ballast Water System Market Outlook (2013-2029)

4.4.1 Europe Ships Ballast Water System Revenue (US$ Mn) (2013-2020)
4.4.2 Europe Ships Ballast Water System Revenue (US$ Mn) (2021-2029)

4.5 Europe Ships Ballast Water System Revenue (US$ Mn) by Regions

4.5.1 Europe Ships Ballast Water System Revenue (US$ Mn) Comparison by Region (2013-2020)
4.5.2 Europe Ships Ballast Water System Revenue (US$ Mn) Comparison by Region (2021-2029)

4.6 Europe Ships Ballast Water System Revenue (US$ Mn) by Technology Type

4.6.1 Europe Ships Ballast Water System Revenue (US$ Mn) Comparison by Technology Type (2013-2020)
4.6.2 Europe Ships Ballast Water System Revenue (US$ Mn) Comparison by Technology Type (2021-2029)

4.7 Europe Ships Ballast Water System Revenue (US$ Mn) by Application

4.7.1 Europe Ships Ballast Water System Revenue (US$ Mn) Comparison by Application (2013-2020)
4.7.2 Europe Ships Ballast Water System Revenue (US$ Mn) Comparison by Application (2021-2029)

4.8 Europe Ships Ballast Water System Y-o-Y Growth Rate Comparison 2014–2029

4.8.1 Europe Ships Ballast Water System Y-o-Y Growth Rate by Region
4.8.2 Europe Ships Ballast Water System Market Y-o-Y Growth Rate by Technology Type
4.8.3 Europe Ships Ballast Water System Y-o-Y Growth Rate by Application

4.9 Europe Ships Ballast Water System Share Comparison 2014–2029

4.9.1 Europe Ships Ballast Water System Share by Region
4.9.2 Europe Ships Ballast Water System Market Share by Technology Type
4.9.3 Europe Ships Ballast Water System Share by Application

Chapter 5 Asia Pacific Ships Ballast Water System Market Overview

5.1 Asia Pacific Ships Ballast Water System Market by Technology Type

5.1.1 Asia Pacific Ships Ballast Water System Revenue (US$ Mn) Comparison by Technology Type (2013-2029)
5.1.2 Asia Pacific Ships Ballast Water System Revenue (US$ Mn) Market Share by Technology Type in 2019
5.1.3 Asia Pacific Ships Ballast Water System Market Attractiveness Analysis by Technology Type, 2013–2019

5.2 Asia Pacific Ships Ballast Water System Market by Application

5.2.1 Asia Pacific Ships Ballast Water System Revenue (US$ Mn) Comparison by Application (2013-2029)
5.2.2 Asia Pacific Ships Ballast Water System Revenue (US$ Mn) Market Share by Application in 2019
5.2.3 Asia Pacific Ships Ballast Water System Market Attractiveness Analysis by Application, 2013–2019

5.3 Asia Pacific Ships Ballast Water System Market Outlook by Region

5.3.1 Asia Pacific Ships Ballast Water System Revenue (US$ Mn) Comparison by Region (2013-2029)
5.3.2 Asia Pacific Ships Ballast Water System Revenue (US$ Mn) Market Share by Region in 2018
5.3.3 Asia Pacific Ships Ballast Water System Market Attractiveness Analysis by Region, 2012–2018

5.4 Asia Pacific Ships Ballast Water System Market Outlook (2013-2029)

5.4.1 Asia Pacific Ships Ballast Water System Revenue (US$ Mn) (2013-2020)
5.4.2 Asia Pacific Ships Ballast Water System Revenue (US$ Mn) (2021-2029)

5.5 Asia Pacific Ships Ballast Water System Revenue (US$ Mn) by Regions

5.5.1 Asia Pacific Ships Ballast Water System Revenue (US$ Mn) Comparison by Region (2013-2020)
5.5.2 Asia Pacific Ships Ballast Water System Revenue (US$ Mn) Comparison by Region (2021-2029)

5.6 Asia Pacific Ships Ballast Water System Revenue (US$ Mn) by Technology Type

5.6.1 Asia Pacific Ships Ballast Water System Revenue (US$ Mn) Comparison by Technology Type (2013-2020)
5.6.2 Asia Pacific Ships Ballast Water System Revenue (US$ Mn) Comparison by Technology Type (2021-2029)

5.7 Asia Pacific Ships Ballast Water System Revenue (US$ Mn) by Application

5.7.1 Asia Pacific Ships Ballast Water System Revenue (US$ Mn) Comparison by Application (2013-2020)
5.7.2 Asia Pacific Ships Ballast Water System Revenue (US$ Mn) Comparison by Application (2021-2029)

5.8 Asia Pacific Ships Ballast Water System Y-o-Y Growth Rate Comparison 2014–2029

5.8.1 Asia Pacific Ships Ballast Water System Y-o-Y Growth Rate by Region
5.8.2 Asia Pacific Ships Ballast Water System Market Y-o-Y Growth Rate by Technology Type
5.8.3 Asia Pacific Ships Ballast Water System Y-o-Y Growth Rate by Application

5.9 Asia Pacific Ships Ballast Water System Share Comparison 2014–2029

5.9.1 Asia Pacific Ships Ballast Water System Share by Region
5.9.2 Asia Pacific Ships Ballast Water System Market Share by Technology Type
5.9.3 Asia Pacific Ships Ballast Water System Share by Application

Chapter 6 South America Ships Ballast Water System Market Overview

6.1 South America Ships Ballast Water System Market by Technology Type

6.1.1 South America Ships Ballast Water System Revenue (US$ Mn) Comparison by Technology Type (2013-2029)
6.1.2 South America Ships Ballast Water System Revenue (US$ Mn) Market Share by Technology Type in 2019
6.1.3 South America Ships Ballast Water System Market Attractiveness Analysis by Technology Type, 2013–2019

6.2 South America Ships Ballast Water System Market by Application

6.2.1 South America Ships Ballast Water System Revenue (US$ Mn) Comparison by Application (2013-2029)
6.2.2 South America Ships Ballast Water System Revenue (US$ Mn) Market Share by Application in 2019
6.2.3 South America Ships Ballast Water System Market Attractiveness Analysis by Application, 2013–2019

6.3 South America Ships Ballast Water System Market Outlook by Region

6.3.1 South America Ships Ballast Water System Revenue (US$ Mn) Comparison by Region (2013-2029)
6.3.2 South America Ships Ballast Water System Revenue (US$ Mn) Market Share by Region in 2018
6.3.3 South America Ships Ballast Water System Market Attractiveness Analysis by Region, 2012–2018

6.4 South America Ships Ballast Water System Market Outlook (2013-2029)

6.4.1 South America Ships Ballast Water System Revenue (US$ Mn) (2013-2020)
6.4.2 South America Ships Ballast Water System Revenue (US$ Mn) (2021-2029)

6.5 South America Ships Ballast Water System Revenue (US$ Mn) by Regions

6.5.1 South America Ships Ballast Water System Revenue (US$ Mn) Comparison by Region (2013-2020)
6.5.2 South America Ships Ballast Water System Revenue (US$ Mn) Comparison by Region (2021-2029)

6.6 South America Ships Ballast Water System Revenue (US$ Mn) by Technology Type

6.6.1 South America Ships Ballast Water System Revenue (US$ Mn) Comparison by Technology Type (2013-2020)
6.6.2 South America Ships Ballast Water System Revenue (US$ Mn) Comparison by Technology Type (2021-2029)

6.7 South America Ships Ballast Water System Revenue (US$ Mn) by Application

6.7.1 South America Ships Ballast Water System Revenue (US$ Mn) Comparison by Application (2013-2020)
6.7.2 South America Ships Ballast Water System Revenue (US$ Mn) Comparison by Application (2021-2029)

6.8 South America Ships Ballast Water System Y-o-Y Growth Rate Comparison 2014–2029

6.8.1 South America Ships Ballast Water System Y-o-Y Growth Rate by Region
6.8.2 South America Ships Ballast Water System Market Y-o-Y Growth Rate by Technology Type
6.8.3 South America Ships Ballast Water System Y-o-Y Growth Rate by Application

6.9 South America Ships Ballast Water System Share Comparison 2014–2029

6.9.1 South America Ships Ballast Water System Share by Region
6.9.2 South America Ships Ballast Water System Market Share by Technology Type
6.9.3 South America Ships Ballast Water System Share by Application

Chapter 7 Middle East & Africa Ships Ballast Water System Market Overview

7.1 Middle East & Africa Ships Ballast Water System Market by Technology Type

7.1.1 Middle East & Africa Ships Ballast Water System Revenue (US$ Mn) Comparison by Technology Type (2013-2029)
7.1.2 Middle East & Africa Ships Ballast Water System Revenue (US$ Mn) Market Share by Technology Type in 2019
7.1.3 Middle East & Africa Ships Ballast Water System Market Attractiveness Analysis by Technology Type, 2013–2019

7.2 Middle East & Africa Ships Ballast Water System Market by Application

7.2.1 Middle East & Africa Ships Ballast Water System Revenue (US$ Mn) Comparison by Application (2013-2029)
7.2.2 Middle East & Africa Ships Ballast Water System Revenue (US$ Mn) Market Share by Application in 2019
7.2.3 Middle East & Africa Ships Ballast Water System Market Attractiveness Analysis by Application, 2013–2019

7.3 Middle East & Africa Ships Ballast Water System Market Outlook by Region

7.3.1 Middle East & Africa Ships Ballast Water System Revenue (US$ Mn) Comparison by Region (2013-2029)
7.3.2 Middle East & Africa Ships Ballast Water System Revenue (US$ Mn) Market Share by Region in 2018
7.3.3 Middle East & Africa Ships Ballast Water System Market Attractiveness Analysis by Region, 2012–2018

7.4 Middle East & Africa Ships Ballast Water System Market Outlook (2013-2029)

7.4.1 Middle East & Africa Ships Ballast Water System Revenue (US$ Mn) (2013-2020)
7.4.2 Middle East & Africa Ships Ballast Water System Revenue (US$ Mn) (2021-2029)

7.5 Middle East & Africa Ships Ballast Water System Revenue (US$ Mn) by Regions

7.5.1 Middle East & Africa Ships Ballast Water System Revenue (US$ Mn) Comparison by Region (2013-2020)
7.5.2 Middle East & Africa Ships Ballast Water System Revenue (US$ Mn) Comparison by Region (2021-2029)

7.6 Middle East & Africa Ships Ballast Water System Revenue (US$ Mn) by Technology Type

7.6.1 Middle East & Africa Ships Ballast Water System Revenue (US$ Mn) Comparison by Technology Type (2013-2020)
7.6.2 Middle East & Africa Ships Ballast Water System Revenue (US$ Mn) Comparison by Technology Type (2021-2029)

7.7 Middle East & Africa Ships Ballast Water System Revenue (US$ Mn) by Application

7.7.1 Middle East & Africa Ships Ballast Water System Revenue (US$ Mn) Comparison by Application (2013-2020)
7.7.2 Middle East & Africa Ships Ballast Water System Revenue (US$ Mn) Comparison by Application (2021-2029)

7.8 Middle East & Africa Ships Ballast Water System Y-o-Y Growth Rate Comparison 2014–2029

7.8.1 Middle East & Africa Ships Ballast Water System Y-o-Y Growth Rate by Region
7.8.2 Middle East & Africa Ships Ballast Water System Market Y-o-Y Growth Rate by Technology Type
7.8.3 Middle East & Africa Ships Ballast Water System Y-o-Y Growth Rate by Application

7.9 Middle East & Africa Ships Ballast Water System Share Comparison 2014–2029

7.9.1 Middle East & Africa Ships Ballast Water System Share by Region
7.9.2 Middle East & Africa Ships Ballast Water System Market Share by Technology Type
7.9.3 Middle East & Africa Ships Ballast Water System Share by Application

Chapter 8 Global Ships Ballast Water System Market Company Profiles

8.1 Market Competition Scenario Analysis, By Company
8.2 Competitor Landscape
8.3 Company Profiles

8.3.1 Hitachi, Ltd.

8.3.1.1 Company Overview
8.3.1.2 Business Description
8.3.1.3 Product Portfolio (Hitachi Metals)
8.3.1.4 Key Financials
8.3.1.5 Key Developments
8.3.1.6 SWOT Analysis

8.3.2 Danaher Corporation

8.3.2.1 Company Overview
8.3.2.2 Business Description
8.3.2.3 Product Portfolio (Trojan Technologies Inc.)
8.3.2.4 Key Financials
8.3.2.5 Key Development

8.3.3 Wärtsilä Oyj Abp

8.3.3.1 Company Overview
8.3.3.2 Business Description
8.3.3.3 Product Portfolio
8.3.3.4 Key Financials
8.3.3.5 Key Developments
8.3.3.6 SWOT Analysis

8.3.4 Panasia Co. Ltd.

8.3.4.1 Company Overview
8.3.4.2 Business Description
8.3.4.3 Product Portfolio

8.3.5 Industrie De Nora S.p.A

8.3.5.1 Company Overview
8.3.5.2 Business Description
8.3.5.3 Product Portfolio

8.3.6 Damen Shipyards Group (DAMEN Green Solutions)

8.3.6.1 Company Overview
8.3.6.2 Business Description
8.3.6.3 Product Portfolio
8.3.6.4 Key Developments
8.3.6.5 SWOT Analysis

8.3.7 ALFA LAVAL

8.3.7.1 Company Overview
8.3.7.2 Business Description
8.3.7.3 Product Portfolio
8.3.7.4 Key Financials
8.3.7.5 Key Developments
8.3.7.6 SWOT Analysis

8.3.8 Evoqua Water Technologies Corp.

8.3.8.1 Company Overview
8.3.8.2 Business Description
8.3.8.3 Product Portfolio
8.3.8.4 Key Financials

8.3.9 Kuraray Co., Ltd (Calgon Carbon Corporation)

8.3.9.1 Company Overview
8.3.9.2 Business Description
8.3.9.3 Product Portfolio
8.3.9.4 Key Financials
8.3.9.5 Key Developments
8.3.9.6 SWOT Analysis

8.3.10 Veolia Environment SA (Veolia Water Technologies)

8.3.10.1 Company Overview
8.3.10.2 Business Description
8.3.10.3 Product Portfolio
8.3.10.4 Key Financials
8.3.10.5 Key Developments
8.3.10.6 SWOT Analysis

8.3.11 NK Co. Ltd.

8.3.11.1 Company Overview
8.3.11.2 Business Description
8.3.11.3 Product Portfolio

8.3.12 China Shipbuilding Industry Corp (SunRui Marine Environment Engineering Company Ltd)

8.3.12.1 Company Overview
8.3.12.2 Business Description
8.3.12.3 Product Portfolio
8.3.12.4 Key Financials
8.3.12.5 Key Developments
8.3.12.6 SWOT Analysis

8.3.13 Optimarin SA

8.3.13.1 Company Overview
8.3.13.2 Business Description
8.3.13.3 Product Portfolio

8.3.14 TeamTec AS

8.3.14.1 Company Overview
8.3.14.2 Business Description
8.3.14.3 Product Portfolio
8.3.14.4 SWOT Analysis

8.3.15 JFE Engineering Corporation.

8.3.15.1 Company Overview
8.3.15.2 Business Description
8.3.15.3 Product Portfolio

8.3.16 Entravision Communications Corporation

8.3.16.1 Company Overview
8.3.16.2 Business Description
8.3.16.3 Product Portfolio (Qingdao Headway Technology)
8.3.16.4 Key Financials
8.3.16.5 Key Development
8.3.16.6 SWOT Analysis

8.3.17 Ecochlor

8.3.17.1 Company Overview
8.3.17.2 Business Description
8.3.17.3 Product Portfolio
8.3.17.4 Key Development

8.3.18 HAVYARD GROUP ASA.

8.3.18.1 Company Overview
8.3.18.2 Business Description
8.3.18.3 Product Portfolio (MMC Green Technology)
8.3.18.4 Key Financials
8.3.18.5 Key Developments
8.3.18.6 SWOT Analysis

8.3.19 Wuxi Brightsky Electronic Co. Ltd.

8.3.19.1 Company Overview
8.3.19.2 Business Description
8.3.19.3 Product Portfolio

8.3.20 NEI Treatment Systems.

8.3.20.1 Company Overview
8.3.20.2 Business Description
8.3.20.3 Product Portfolio

8.3.21 MH Systems.

8.3.21.1 Company Overview
8.3.21.2 Business Description
8.3.21.3 Product Portfolio

8.3.22 Techcross

8.3.22.1 Company Overview
8.3.22.2 Business Description
8.3.22.3 Product Portfolio

8.3.23 DESMI A/S.

8.3.23.1 Company Overview
8.3.23.2 Business Description
8.3.23.3 Product Portfolio (MMC Green Technology)
8.3.23.4 Key Financials
8.3.23.5 Key Developments

Chapter 9 Research Methodology

9.1 Research Methodology
9.2 Primary Research
9.3 Secondary Research
9.4 Report Scope

Chapter 10 About Us
Chapter 11 Disclaimer

Inquiry Form

Why Choose Us

360 Degree Approach
Growth Consulting
24/7 Research Support
Comprehensive-Level of Customization
Comprehensive-Level of Customization
Competitive Intelligence
Single-Country/ Region Intelligence
Post-Sale Service Assistance
Access to Lead Analysts
Available in PDF, Excel, Word/ PPT

Request for Customization
Frequently Asked Questions (FAQ)
Does the report cover or include competitive analysis of the major players in the ships ballast water treatment systems market only, or also companies that offer components or related products in the target market?
The companies that have been profiled in the report offer shір bаllаѕt wаtеr treatment ѕуѕtеms that are uѕеd tо ѕерarаtе ѕuѕреndеd ѕоlіd раrtісlеѕ аnd mаrіnе оrgаnіѕmѕ frоm bаllаѕt wаtеr of ships, and companies offering components and related products are not included.
What major factors can be attributed to driving growth of the global ships ballast water treatment systems market?
Primarily, government regulations, eco-safety, international guidelines, and waste water treatment contracts between fleet operators and equipment and service providers rank high.  Release of untreated ballast water саn роѕе ѕеrіоuѕ threats regarding есоlоgісаl, есоnоmіс, аnd hеаlth aspects, as well as result in the unwanted proliferation іnvаѕіvе аquаtіс ѕресіеѕ, among others.
What else is covered in the final report that has not been mentioned or included in the first paragraph of this report description?
The report description provides a brief break-up of what will be included, and is not limited to what is mentioned or indicated here. For a clearer understanding of the various parts, request for a ToC or sample of the report.
This report is available in the published report section of the website. Does it mean that it will have to be purchased as it is, or can the report be modified or customized to include a specific region, country, or related market and products, if so required?
The report is showcased as a published report currently to increase its visibility as a ready report. However, the report can be customized to include any specific requirement, and during the process, all data and information will be updated and more recent and critical information included, as value addition and to enhance customer experience.
The list of companies included does not contain a specific company or some companies that have a major impact on the target market. Can additional companies be included on request, and how many can be added without resulting in a sizable hike in report price?
Reports ideally include the top 10 to 15 major players in the target market. This however may differ from market to market, depending on how niche the market is. Inclusion of additional companies can be requested and the same can be conveyed to the respective business development executive. A sample can be obtained to indicate and confirm the names of companies and additional points that will be included in the final report.
OUR
CLIENTS
Don't just take our word. We are trusted by these great companies!