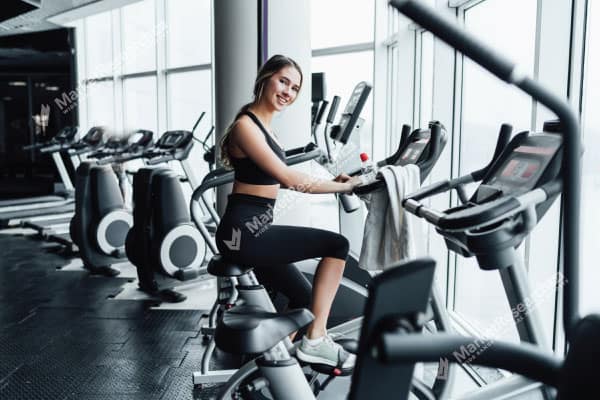 Global Leg Exercise Equipment Market Forecast, Trend Analysis And Competition Tracking - Global Market Insights 2015 to 2031
Demand For Leg Exercise Equipment From 2015 To 2020 Vs. Future Market Projections For 2021-2031

Introduction: Stretch Your Leg Muscles

Exercise is proven to be an effective way to improve cardiovascular health and muscular fitness, and the most common form of exercise in the US and globally is running. Lower extremity exercises such as leg extensions and leg curls are excellent cardiovascular workouts because they engage the large muscles in the thigh and make it necessary to work harder for a sustained period. Leg exerciser machines are used to tone and strengthen your legs. They are also used to improve leg circulation. These machines will help you get in shape for the summer or prepare for athletic events like running or biking. Aerobic exercises, such as leg exercises, effectively improve cardiovascular health and muscular fitness.

There are many different types of leg exercise machines. Rowing machines, elliptical machines, treadmills and leg presses are all common types of equipment that people use to perform leg exercises. There is a wide variety in the number of resistance levels and speed settings that each machine provides for users to choose from. Elliptical machines and stationary bikes allow the user to pedal backward or forward, whereas treadmills only allow the user to run in place.

Market Dynamics: Jumpstart Your Workouts!!

In recent years, fast food has been on the rise in popularity. In addition, junk food is also becoming more popular. This will increase the demand for overall and leg fitness products to increase physical activity and maintain a healthy diet. Leg fitness products include lower-body toners, ellipticals, and leg weights. These products can help decrease body fat and improve cardiovascular health.

The widespread problem of obesity in the US is leading to an increase in sales of physical fitness equipment. Due to the unfortunate tendency towards a sedentary lifestyle among many Americans, more and more people are turning to exercise equipment for relief from their weight-related ailments. They view it as a purchase that will save them money by promoting better cardiovascular health and increased metabolic rate, leading to a decrease in blood pressure, cholesterol levels, and triglyceride levels.

It is clear that global vendors are focusing on improving fitness equipment that is connected to smartphones. This will allow users to perform their exercise routines correctly and track their workout progress. These technologies also help motivate users by providing a community of fitness-minded individuals and various forms of training programs, nutritional advice, and motivational videos.

COVID-19 Impact Analysis: Fitness Equipment You Can Use At Your Desk

The coronavirus pandemic led to lockdowns and gyms, and health clubs shut down. This was due to the virus's ability to spread through physical contact, which made it difficult for people to interact with one another due to the fear of spreading the virus. The lockdown and shutdown also prevented those unaffected by the virus from exercising as they normally would, leading to weight gain and other health issues. As more people took to Twitter and Facebook for updates during the lockdown, it became clear that many were looking for ways to stay active while remaining indoors. The online workout sessions at home helped fill this market gap by empowering more people to stay active while remaining indoors.

The leg exercise equipment market is growing due to new product launches like Tombo Stand, effectively adding variety to the market. The Tombo Stand for Walking While Sitting is an innovative way of practicing walking without leaving your desk. The stand allows you to feel like you're walking but at your desk. It's also a new way to change the routine on days you feel stuck in the same old desk chair. Such new and innovative product launches helped the market return to its pre-COVID levels.

Regional Analysis:

In recent years, there has been a steady rise in health awareness worldwide. In the North America, this has led to the development of a significant leg exercise equipment market. In particular, fitness enthusiasts have been purchasing high-priced leg machines in order to do squats and lunges in their homes. This has resulted in rapid growth of the sector in North America. Many factors have contributed to this trend, including a rise in chronic diseases such as diabetes, an increase in the number of heart disease cases, and general concern about physical appearance.

The Key Players In The Leg Exercise Equipment Market

The leg exercise equipment market landscape appears highly fragmented across various regions.

Bowflex
NordicTrack
Sunny Health & Fitness
Nautilus
Body-Solid
DeskCycle
PRx Performance
Titan Fitness
Rogue Fitness
Valor Fitness
Other Players

Report Scope

Forecast Period: 2022-2031
Actual Year: 2021
Historical Data Available for: 2015-2020

Key Segments Covered

Leg Exercise Equipment Market, By Equipment Type

Leg Press
Rowing Machines
Elliptical Leg Exercisers
Squat Bench
Treadmills
Other Equipment Type

Leg Exercise Equipment Market, By End-Use

Home-setting
Gym and Health Clubs
Corporate
Other End-Uses

Leg Exercise Equipment Market, By Distribution Channel

Hypermarkets/ Supermarkets
Specialty Stores
Online Markets
Other Distribution Channels

| Attribute | Report Details |
| --- | --- |
| Market Size | Ask For Market Size |
| Growth Rate | Ask For Growth Rate |
| Key Companies | Ask For Companies |
| Report Coverage | Revenue analysis, Competitive landscape, Key company analysis, Market Trends, Key segments, Distribution Channel, Market Dynamics, COVID-19 Impact Analysis and more… |
| Historical Data Period | 2015-2020 |
| Base Year | 2022 |
| Forecast Period | 2022-2031 |
| Region Scope | North America, Europe, Asia-Pacific, South America, Middle East & Africa |
| Country Scope | United States, Canada and Mexico, Germany, France, UK, Russia and Italy, China, Japan, Korea, India and Southeast Asia, Brazil, Argentina, Colombia etc.Saudi Arabia, UAE, Egypt, Nigeria and South Africa |
| Revenue in | US$ Mn |

Bowflex
NordicTrack
Sunny Health & Fitness
Nautilus
Body-Solid
DeskCycle
PRx Performance
Titan Fitness
Rogue Fitness
Valor Fitness
Other Players

Chapter 1 Global Leg Exercise Equipment Market Outlook

1.1 Introduction
1.2 Segmentation of Leg Exercise Equipment Market Based On Equipment Type, End-Use, Distribution Channel and Region
1.3 Market Drivers
1.4 Market Restraints
1.5 Market Opportunities
1.6 Market Trends
1.7 Macro-economic Factors
1.8 Regulatory Framework
1.9 Global Leg Exercise Equipment Market Pricing Analysis by Region, 2021
1.10 Opportunity Map Analysis

1.10.1 Optimistic Scenario
1.10.2 Likely Scenario
1.10.3 Conservative Scenario

1.11 Opportunity Orbits
1.12 Market Investment Feasibility Index
1.13 PEST Analysis
1.14 PORTER'S Five Force Analysis
1.15 Drivers & Restraints Impact Analysis
1.16 Marketing Strategy
1.17 Product Life Cycle Analysis
1.18 Value Chain Analysis
1.19 Cost Structure Analysis
1.20 Regional Market Share and BPS Analysis in Leg Exercise Equipment Market
1.21 COVID-19 Impact Analysis

Chapter 2 Global Leg Exercise Equipment Market Overview

2.1 Global Market Value & Volume Comparison by Equipment Type (2015-2031)

2.1.1 Global Market Value & Volume Market Share by Equipment Type in 2021
2.1.2 Global Market Attractiveness Analysis by Equipment Type, 2015–2022

2.2 Global Market Value & Volume Comparison by End-Use (2015-2031)

2.2.1 Global Market Value & Volume Market Share by End-Use in 2021
2.2.2 Global Market Attractiveness Analysis by End-Use, 2015–2022

2.3 Global Market by Distribution Channel

2.3.1 Global Market Value & Volume Comparison by Distribution Channel (2015-2031)
2.3.2 Global Market Value & Volume Market Share by Distribution Channel in 2021
2.3.3 Global Market Attractiveness Analysis by Distribution Channel, 2015–2022

2.4 Global Market Outlook by Region

2.4.1 Global Market Value & Volume Comparison by Region (2015-2031)
2.4.2 Global Market Value & Volume Market Share by Region in 2021
2.4.3 Global Market Attractiveness Analysis by Region, 2015–2022

2.5 Global Market Outlook (2015-2031)

2.5.1 Global Market Value & Volume (2015–2022)
2.5.2 Global Market Value & Volume (2023-2031)

2.6 Global Market Value & Volume by Regions

2.6.1 Global Market Value & Volume Comparison by Region (2015–2022)
2.6.2 Global Market Value & Volume Comparison by Region (2023-2031)

2.7 Global Market Value & Volume by Equipment Type

2.7.1 Global Market Value & Volume Comparison by Equipment Type (2015–2022)
2.7.2 Global Market Value & Volume Comparison by Equipment Type (2023-2031)

2.8 Global Market Value & Volume by End-Use

2.8.1 Global Market Value & Volume Comparison by End-Use (2015–2022)
2.8.2 Global Market Value & Volume Comparison by End-Use (2023-2031)

2.9 Global Market Value & Volume by Distribution Channel

2.9.1 Global Market Value & Volume Comparison by Distribution Channel (2015–2022)
2.9.2 Global Market Value & Volume Comparison by Distribution Channel (2023-2031)

2.10 Global Market Y-o-Y Growth Rate Comparison 2016–2031

2.10.1 Global Market Y-o-Y Growth Rate by Region
2.10.2 Global Market Y-o-Y Growth Rate by Equipment Type
2.10.3 Global Market Y-o-Y Growth Rate by End-Use
2.10.4 Global Market Y-o-Y Growth Rate by Distribution Channel

2.11 Global Market Share Comparison 2015–2030

2.11.1 Global Market Share by Region
2.11.2 Global Market Share by Equipment Type
2.11.3 Global Market Share by End-Use
2.11.4 Global Market Share by Distribution Channel

Chapter 3 North America Leg Exercise Equipment Market Overview

3.1 North America Market by Equipment Type

3.1.1 North America Market Value & Volume Comparison by Equipment Type (2015-2031)
3.1.2 North America Market Value & Volume Market Share by Equipment Type in 2021

3.2 North America Market Value & Volume Comparison by End-Use (2015-2031)

3.2.1 North America Market Value & Volume Market Share by End-Use in 2021
3.2.2 North America Market Attractiveness Analysis by End-Use, 2015–2022

3.3 North America Market by Distribution Channel

3.3.1 North America Market Value & Volume Comparison by Distribution Channel (2015-2031)
3.3.2 North America Market Value & Volume Market Share by Distribution Channel in 2021
3.3.3 North America Market Attractiveness Analysis by Distribution Channel, 2015–2022

3.4 North America Market Outlook by Region

3.4.1 North America Market Value & Volume Comparison by Region (2015-2031)
3.4.2 North America Market Value & Volume Market Share by Region in 2021
3.4.3 North America Market Attractiveness Analysis by Region, 2015–2022

3.5 North America Market Outlook (2015-2031)

3.5.1 North America Market Value & Volume (2015–2022)
3.5.2 North America Market Value & Volume (2023-2031)

3.6 North America Market Value & Volume by Regions

3.6.1 North America Market Value & Volume Comparison by Region (2015–2022)
3.6.2 North America Market Value & Volume Comparison by Region (2023-2031)

3.7 North America Market Value & Volume by Equipment Type

3.7.1 North America Market Value & Volume Comparison by Equipment Type (2015–2022)
3.7.2 North America Market Value & Volume Comparison by Equipment Type (2023-2031)

3.8 North America Market Value & Volume by End-Use

3.8.1 North America Market Value & Volume Comparison by End-Use (2015–2022)
3.8.2 North America Market Value & Volume Comparison by End-Use (2023-2031)

3.9 North America Market Value & Volume by Distribution Channel

3.9.1 North America Market Value & Volume Comparison by Distribution Channel (2015–2022)
3.9.2 North America Market Value & Volume Comparison by Distribution Channel (2023-2031)

3.10 North America Market Y-o-Y Growth Rate Comparison 2016–2031

3.10.1 North America Market Y-o-Y Growth Rate by Region
3.10.2 North America Market Y-o-Y Growth Rate by Equipment Type
3.10.3 North America Market Y-o-Y Growth Rate by End-Use
3.10.4 North America Market Y-o-Y Growth Rate by Distribution Channel

3.11 North America Market Share Comparison 2015–2030

3.11.1 North America Market Share by Region
3.11.2 North America Market Share by Equipment Type
3.11.3 North America Market Share by End-Use
3.11.4 North America Market Share by Distribution Channel

Chapter 4 Europe Leg Exercise Equipment Market Overview

4.1 Europe Market by Equipment Type

4.1.1 Europe Market Value & Volume Comparison by Equipment Type (2015-2031)
4.1.2 Europe Market Value & Volume Market Share by Equipment Type in 2021

4.2 Europe Market Value & Volume Comparison by End-Use (2015-2031)

4.2.1 Europe Market Value & Volume Market Share by End-Use in 2021
4.2.2 Europe Market Attractiveness Analysis by End-Use, 2015–2022

4.3 Europe Market by Distribution Channel

4.3.1 Europe Market Value & Volume Comparison by Distribution Channel (2015-2031)
4.3.2 Europe Market Value & Volume Market Share by Distribution Channel in 2021
4.3.3 Europe Market Attractiveness Analysis by Distribution Channel, 2015–2022

4.4 Europe Market Outlook by Region

4.4.1 Europe Market Value & Volume Comparison by Region (2015-2031)
4.4.2 Europe Market Value & Volume Market Share by Region in 2021
4.4.3 Europe Market Attractiveness Analysis by Region, 2015–2022

4.5 Europe Market Outlook (2015-2031)

4.5.1 Europe Market Value & Volume (2015–2022)
4.5.2 Europe Market Value & Volume (2023-2031)

4.6 Europe Market Value & Volume by Regions

4.6.1 Europe Market Value & Volume Comparison by Region (2015–2022)
4.6.2 Europe Market Value & Volume Comparison by Region (2023-2031)

4.7 Europe Market Value & Volume by Equipment Type

4.7.1 Europe Market Value & Volume Comparison by Equipment Type (2015–2022)
4.7.2 Europe Market Value & Volume Comparison by Equipment Type (2023-2031)

4.8 Europe Market Value & Volume by End-Use

4.8.1 Europe Market Value & Volume Comparison by End-Use (2015–2022)
4.8.2 Europe Market Value & Volume Comparison by End-Use (2023-2031)

4.9 Europe Market Value & Volume by Distribution Channel

4.9.1 Europe Market Value & Volume Comparison by Distribution Channel (2015–2022)
4.9.2 Europe Market Value & Volume Comparison by Distribution Channel (2023-2031)

4.10 Europe Market Y-o-Y Growth Rate Comparison 2016–2031

4.10.1 Europe Market Y-o-Y Growth Rate by Region
4.10.2 Europe Market Y-o-Y Growth Rate by Equipment Type
4.10.3 Europe Market Y-o-Y Growth Rate by End-Use
4.10.4 Europe Market Y-o-Y Growth Rate by Distribution Channel

4.11 Europe Market Share Comparison 2015–2030

4.11.1 Europe Market Share by Region
4.11.2 Europe Market Share by Equipment Type
4.11.3 Europe Market Share by End-Use
4.11.4 Europe Market Share by Distribution Channel

Chapter 5 Asia-Pacific Leg Exercise Equipment Market Overview

5.1 Asia-Pacific Market by Equipment Type

5.1.1 Asia-Pacific Market Value & Volume Comparison by Equipment Type (2015-2031)
5.1.2 Asia-Pacific Market Value & Volume Market Share by Equipment Type in 2021

5.2 Asia-Pacific Market Value & Volume Comparison by End-Use (2015-2031)

5.2.1 Asia-Pacific Market Value & Volume Market Share by End-Use in 2021
5.2.2 Asia-Pacific Market Attractiveness Analysis by End-Use, 2015–2022

5.3 Asia-Pacific Market by Distribution Channel

5.3.1 Asia-Pacific Market Value & Volume Comparison by Distribution Channel (2015-2031)
5.3.2 Asia-Pacific Market Value & Volume Market Share by Distribution Channel in 2021
5.3.3 Asia-Pacific Market Attractiveness Analysis by Distribution Channel, 2015–2022

5.4 Asia-Pacific Market Outlook by Region

5.4.1 Asia-Pacific Market Value & Volume Comparison by Region (2015-2031)
5.4.2 Asia-Pacific Market Value & Volume Market Share by Region in 2021
5.4.3 Asia-Pacific Market Attractiveness Analysis by Region, 2015–2022

5.5 Asia-Pacific Market Outlook (2015-2031)

5.5.1 Asia-Pacific Market Value & Volume (2015–2022)
5.5.2 Asia-Pacific Market Value & Volume (2023-2031)

5.6 Asia-Pacific Market Value & Volume by Regions

5.6.1 Asia-Pacific Market Value & Volume Comparison by Region (2015–2022)
5.6.2 Asia-Pacific Market Value & Volume Comparison by Region (2023-2031)

5.7 Asia-Pacific Market Value & Volume by Equipment Type

5.7.1 Asia-Pacific Market Value & Volume Comparison by Equipment Type (2015–2022)
5.7.2 Asia-Pacific Market Value & Volume Comparison by Equipment Type (2023-2031)

5.8 Asia-Pacific Market Value & Volume by End-Use

5.8.1 Asia-Pacific Market Value & Volume Comparison by End-Use (2015–2022)
5.8.2 Asia-Pacific Market Value & Volume Comparison by End-Use (2023-2031)

5.9 Asia-Pacific Market Value & Volume by Distribution Channel

5.9.1 Asia-Pacific Market Value & Volume Comparison by Distribution Channel (2015–2022)
5.9.2 Asia-Pacific Market Value & Volume Comparison by Distribution Channel (2023-2031)

5.10 Asia-Pacific Market Y-o-Y Growth Rate Comparison 2016–2031

5.10.1 Asia-Pacific Market Y-o-Y Growth Rate by Region
5.10.2 Asia-Pacific Market Y-o-Y Growth Rate by Equipment Type
5.10.3 Asia-Pacific Market Y-o-Y Growth Rate by End-Use
5.10.4 Asia-Pacific Market Y-o-Y Growth Rate by Distribution Channel

5.11 Asia-Pacific Market Share Comparison 2015–2030

5.11.1 Asia-Pacific Market Share by Region
5.11.2 Asia-Pacific Market Share by Equipment Type
5.11.3 Asia-Pacific Market Share by End-Use
5.11.4 Asia-Pacific Market Share by Distribution Channel

Chapter 6 Latin America Leg Exercise Equipment Market Overview

6.1 Latin America Market by Equipment Type

6.1.1 Latin America Market Value & Volume Comparison by Equipment Type (2015-2031)
6.1.2 Latin America Market Value & Volume Market Share by Equipment Type in 2021

6.2 Latin America Market Value & Volume Comparison by End-Use (2015-2031)

6.2.1 Latin America Market Value & Volume Market Share by End-Use in 2021
6.2.2 Latin America Market Attractiveness Analysis by End-Use, 2015–2022

6.3 Latin America Market by Distribution Channel

6.3.1 Latin America Market Value & Volume Comparison by Distribution Channel (2015-2031)
6.3.2 Latin America Market Value & Volume Market Share by Distribution Channel in 2021
6.3.3 Latin America Market Attractiveness Analysis by Distribution Channel, 2015–2022

6.4 Latin America Market Outlook by Region

6.4.1 Latin America Market Value & Volume Comparison by Region (2015-2031)
6.4.2 Latin America Market Value & Volume Market Share by Region in 2021
6.4.3 Latin America Market Attractiveness Analysis by Region, 2015–2022

6.5 Latin America Market Outlook (2015-2031)

6.5.1 Latin America Market Value & Volume (2015–2022)
6.5.2 Latin America Market Value & Volume (2023-2031)

6.6 Latin America Market Value & Volume by Regions

6.6.1 Latin America Market Value & Volume Comparison by Region (2015–2022)
6.6.2 Latin America Market Value & Volume Comparison by Region (2023-2031)

6.7 Latin America Market Value & Volume by Equipment Type

6.7.1 Latin America Market Value & Volume Comparison by Equipment Type (2015–2022)
6.7.2 Latin America Market Value & Volume Comparison by Equipment Type (2023-2031)

6.8 Latin America Market Value & Volume by End-Use

6.8.1 Latin America Market Value & Volume Comparison by End-Use (2015–2022)
6.8.2 Latin America Market Value & Volume Comparison by End-Use (2023-2031)

6.9 Latin America Market Value & Volume by Distribution Channel

6.9.1 Latin America Market Value & Volume Comparison by Distribution Channel (2015–2022)
6.9.2 Latin America Market Value & Volume Comparison by Distribution Channel (2023-2031)

6.10 Latin America Market Y-o-Y Growth Rate Comparison 2016–2031

6.10.1 Latin America Market Y-o-Y Growth Rate by Region
6.10.2 Latin America Market Y-o-Y Growth Rate by Equipment Type
6.10.3 Latin America Market Y-o-Y Growth Rate by End-Use
6.10.4 Latin America Market Y-o-Y Growth Rate by Distribution Channel

6.11 Latin America Market Share Comparison 2015–2030

6.11.1 Latin America Market Share by Region
6.11.2 Latin America Market Share by Equipment Type
6.11.3 Latin America Market Share by End-Use
6.11.4 Latin America Market Share by Distribution Channel

Chapter 7 MEA Leg Exercise Equipment Market Overview

7.1 MEA Market by Equipment Type

7.1.1 MEA Market Value & Volume Comparison by Equipment Type (2015-2031)
7.1.2 MEA Market Value & Volume Market Share by Equipment Type in 2021

7.2 MEA Market Value & Volume Comparison by End-Use (2015-2031)

7.2.1 MEA Market Value & Volume Market Share by End-Use in 2021
7.2.2 MEA Market Attractiveness Analysis by End-Use, 2015–2022

7.3 MEA Market by Distribution Channel

7.3.1 MEA Market Value & Volume Comparison by Distribution Channel (2015-2031)
7.3.2 MEA Market Value & Volume Market Share by Distribution Channel in 2021
7.3.3 MEA Market Attractiveness Analysis by Distribution Channel, 2015–2022

7.4 MEA Market Outlook by Region

7.4.1 MEA Market Value & Volume Comparison by Region (2015-2031)
7.4.2 MEA Market Value & Volume Market Share by Region in 2021
7.4.3 MEA Market Attractiveness Analysis by Region, 2015–2022

7.5 MEA Market Outlook (2015-2031)

7.5.1 MEA Market Value & Volume (2015–2022)
7.5.2 MEA Market Value & Volume (2023-2031)

7.6 MEA Market Value & Volume by Regions

7.6.1 MEA Market Value & Volume Comparison by Region (2015–2022)
7.6.2 MEA Market Value & Volume Comparison by Region (2023-2031)

7.7 MEA Market Value & Volume by Equipment Type

7.7.1 MEA Market Value & Volume Comparison by Equipment Type (2015–2022)
7.7.2 MEA Market Value & Volume Comparison by Equipment Type (2023-2031)

7.8 MEA Market Value & Volume by End-Use

7.8.1 MEA Market Value & Volume Comparison by End-Use (2015–2022)
7.8.2 MEA Market Value & Volume Comparison by End-Use (2023-2031)

7.9 MEA Market Value & Volume by Distribution Channel

7.9.1 MEA Market Value & Volume Comparison by Distribution Channel (2015–2022)
7.9.2 MEA Market Value & Volume Comparison by Distribution Channel (2023-2031)

7.10 MEA Market Y-o-Y Growth Rate Comparison 2016–2031

7.10.1 MEA Market Y-o-Y Growth Rate by Region
7.10.2 MEA Market Y-o-Y Growth Rate by Equipment Type
7.10.3 MEA Market Y-o-Y Growth Rate by End-Use
7.10.4 MEA Market Y-o-Y Growth Rate by Distribution Channel

7.11 MEA Market Share Comparison 2015–2030

7.11.1 MEA Market Share by Region
7.11.2 MEA Market Share by Equipment Type
7.11.3 MEA Market Share by End-Use
7.11.4 MEA Market Share by Distribution Channel

Chapter 8 Global Leg Exercise Equipment Market Company Profiles

8.1 Market Competition Scenario Analysis, By Company
8.2 Competitor Landscape
8.3 Company Share Analysis
8.4 Company Profiles

8.4.1 Bowflex

8.4.1.1 Company Overview
8.4.1.2 Business Description
8.4.1.3 Product Portfolio
8.4.1.4 Key Financials
8.4.1.5 Key Developments
8.4.1.6 SWOT Analysis

8.4.2 NordicTrack

8.4.2.1 Company Overview
8.4.2.2 Business Description
8.4.2.3 Product Portfolio
8.4.2.4 Key Financials
8.4.2.5 Key Developments
8.4.2.6 SWOT Analysis

8.4.3 Sunny Health & Fitness

8.4.3.1 Company Overview
8.4.3.2 Business Description
8.4.3.3 Product Portfolio
8.4.3.4 Key Financials
8.4.3.5 Key Developments
8.4.3.6 SWOT Analysis

8.4.4 Nautilus

8.4.4.1 Company Overview
8.4.4.2 Business Description
8.4.4.3 Product Portfolio
8.4.4.4 Key Financials
8.4.4.5 Key Developments
8.4.4.6 SWOT Analysis

8.4.5 Body-Solid

8.4.5.1 Company Overview
8.4.5.2 Business Description
8.4.5.3 Product Portfolio
8.4.5.4 Key Financials
8.4.5.5 Key Developments
8.4.5.6 SWOT Analysis

8.4.6 DeskCycle

8.4.6.1 Company Overview
8.4.6.2 Business Description
8.4.6.3 Product Portfolio
8.4.6.4 Key Financials
8.4.6.5 Key Developments
8.4.6.6 SWOT Analysis

8.4.7 PRx Performance

8.4.7.1 Company Overview
8.4.7.2 Business Description
8.4.7.3 Product Portfolio
8.4.7.4 Key Financials
8.4.7.5 Key Developments
8.4.7.6 SWOT Analysis

8.4.8 Titan Fitness

8.4.8.1 Company Overview
8.4.8.2 Business Description
8.4.8.3 Product Portfolio
8.4.8.4 Key Financials
8.4.8.5 Key Developments
8.4.8.6 SWOT Analysis

8.4.9 Rogue Fitness

8.4.9.1 Company Overview
8.4.9.2 Business Description
8.4.9.3 Product Portfolio
8.4.9.4 Key Financials
8.4.9.5 Key Developments
8.4.9.6 SWOT Analysis

8.4.10 Valor Fitness

8.4.10.1 Company Overview
8.4.10.2 Business Description
8.4.10.3 Product Portfolio
8.4.10.4 Key Financials
8.4.10.5 Key Developments
8.4.10.6 SWOT Analysis

8.4.11 Other Key Players

Chapter 9 Research Methodology

9.1 Research Methodology
9.2 Primary Research
9.3 Secondary Research
9.4 Report Scope

Chapter 10 About Us
Chapter 11 Disclaimer

Inquiry Form

Why Choose Us

360 Degree Approach
Growth Consulting
24/7 Research Support
Comprehensive-Level of Customization
Comprehensive-Level of Customization
Competitive Intelligence
Single-Country/ Region Intelligence
Post-Sale Service Assistance
Access to Lead Analysts
Available in PDF, Excel, Word/ PPT

Request for Customization
Frequently Asked Questions (FAQ)
What are the different types of leg exercise equipment?
Different leg fitness equipment include leg press machine, Smith machine, leg curl machine, hack squat, leg extension machine, abductor machine, calf machine, elliptical leg exercisers, rowing machines, and treadmills.
What Are The Growth Prospects Of The Global Leg Exercise Equipment Market?
Global Leg Exercise Equipment Market is valued at US$ 551.8 Mn in 2021 and is expected to register a CAGR of about 4-5% over the forecast period. The North American region will dominate the market in 2021.
What Is The Price Of A Elliptical Foot Pedal Exerciser Machine?
A standard elliptical foot pedal exerciser machines costs about US$ 100-130 and can range upwards depending on the brand and features.
Which Are The Key Players In The Leg Exercise Equipment Market?
The leg exercise equipment market landscape appears highly fragmented across various regions.  Bowflex  NordicTrack  Sunny Health & Fitness  Nautilus  Body-Solid  DeskCycle  PRx Performance  Titan Fitness  Rogue Fitness  Valor Fitness  Other Players
OUR
CLIENTS
Don't just take our word. We are trusted by these great companies!