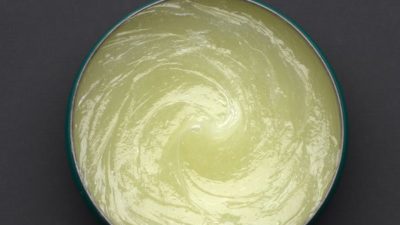 Global Lanolin Market, Drivers, Restraints, Opportunities, Threats, Trends, Applications, and Growth Forecast to 2029
find_in_page Our Research Methodology is based on the following main points:

Data Collections and Interpretation
Analysis
Data Validation
Final Projections and Conclusion



"Global Lanolin Market" is an upcoming market research report title by MarketResearch.biz. In order to arrive at intelligent research conclusions and findings, extensive primary and secondary research efforts are conducted. In the report, data and information on the global lanolin market such as market drivers, threats, restraints, revenue opportunities, competitive landscape, market trends, details on key players, recent developments, and market growth opportunities are included. Both historical and projected revenue details in the report are very useful to understand the market potentials. The global lanolin market research report is segmented on the basis of application, derivative, and regions and countries.

Overview

Lanolin, which is also known in other names such as wool grease, wool wax, or wool yolk, is a wax secreted by wool-bearing animals' sebaceous glands. Lanolin, which is used by humans comes from different domestic sheep breeds that are raised specifically for their wool. Lanolin is widely used to prevent or treat itching, dry skin, or other skin irritations caused by various conditions such as radiation therapy skin burns, diaper rash, and others. Lanolin is also used to treat cracked or sore nipples that are caused by breast-feeding.

Dynamics

Increase in end-use industries, such as personal care and cosmetics, baby care products, and pharmaceuticals, is the major factor driving market growth. Apart from pharmaceuticals or cosmetics, lanolin has applications in different industries. As a result of lanolin's use in important industrial processes, the potential uses of it have increased. The market dynamics of lanolin has been changing due to the rapid expansion of distribution channels by the key players in the market and increasing awareness regarding organic ingredients in different personal care products among consumers.  Key players are also concentrating on private label introduction, professional product launches, and development of new ingredients to attract more consumer base. These factors are further projected to positively influence demand for lanolin derivatives in various industries especially in cosmetic products over the forecast period. Major cosmetics and personal care companies are increasingly utilizing lanolin oils and waxes to improve overall product value and sensory appeal. These oils promote elasticity, cleanse skin, and impart moisture to parts. As lanolin is highly similar to oils secreted from human skin, the product has remarkable characteristics including high biocompatibility. It is also widely applied in pharmaceutical sector to offer high lubricity in organic substances and to produce medical intermediaries. The sector is also generating a high demand for bio-based, green products. Due to drug formulations are opting for various bio-based products, previous petroleum-based solvents are being phased out, which is expected to create growth opportunities for key players in the global lanolin market over the forecast period.

Global Lanolin Market Segment Analysis:

By Application: The personal care and cosmetics segment among the application segments is projected to account for largest revenue share in the global lanolin market. This trend is expected to continue over the forecast period. This can be attributed to high moisturizing properties of lanolin.

By Derivative: In terms of revenue share, the lanolin alcohol segment among the derivative segments accounts for highest revenue share in the global lanolin market. This dominance is expected to continue over the forecast period. This is attributed to product developments in the formulations of various cosmetic and personal care products and technological advancements. Moreover, as lanolin alcohol is a non-drying organic compound, it is widely used in baby care, hair care, and skincare products.

Global Lanolin Market Regional Analysis:

Among the regional markets, the Asia Pacific market accounts for highest revenue share currently in the global lanolin market. This trend is expected to continue over the forecast period. This growth can be attributed to growing population, rapidly expanding end-use industries, and rising consumer awareness about natural and bio-based products.

Global Lanolin Market Segmentation: 

By Application:

Personal Care and Cosmetics
Baby Care Products
Pharmaceuticals
Industrial
Others

By Derivative:

Lanolin alcohol

Liquid Absorption Base (LAB)
Others (Cosmetic Grade Lanolin Alcohol, Acetylated lanolin alcohol)

Cholesterin

Feed Grade
Cosmetic & Pharmaceutical Grade

Isopropyl Lanolate
Laneth
Lanogene
Lanosterols
Quaternium 33
PEG-75
Lanolin Fatty Acid
Others

By Region:

North America
Europe
Asia Pacific
Latin America
Middle East & Africa

Particular
Scope
Region

North America
Europe

Germany
UK
France
Italy
Spain
Russia
Rest of Europe

Asia Pacific

China
India
Japan
Australia
South Korea
Rest of Asia Pacific

Latin America

Brazil
Mexico
Rest of Latin America

Middle East and Africa

GCC
South Africa
Rest of Middle East and Africa

Actual Year
2020
Estimated Year
2021
Forecast Period
2021–2030
Revenue in
US$

Nippon Fine Chemical
Lubrizol Corporation
Jiangsu Winpool Industrial Co. Ltd.
Wellman Advanced Materials
NK Ingredients Pte Ltd.
Barentz Group
Lanotec
Lansinoh
Rolex Lanolin Products Ltd.
OUR
CLIENTS
Don't just take our word. We are trusted by these great companies!