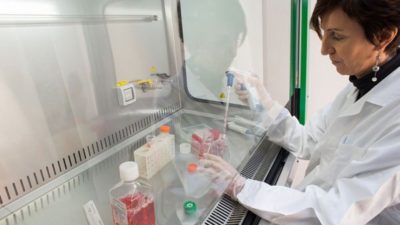 Global Fertility Testing Devices Market Analysis, Drivers, Restraints, Opportunities, Threats, Trends, Applications, and Growth Forecast to 2027
find_in_page Our Research Methodology is based on the following main points:

Data Collections and Interpretation
Analysis
Data Validation
Final Projections and Conclusion



"Global Fertility Testing Devices Market Analysis Trends, Applications, Analysis, Growth, and Forecast to 2027" is a recent report generated by MarketResearch.biz, which offers in-depth insights, revenue details, and other vital information regarding the global fertility testing devices market, and the various trends, drivers, restraints, opportunities, and threats in the target market till 2027. The report offers insightful and detailed information regarding the various key players operating in the market, their financials, supply chain trends, technological innovations, key developments, apart from future strategies, acquisitions & mergers, and market footprint. The global fertility testing devices market report has been segmented on the basis of product, mode of purchase, application, end user and region.

Introduction:

Fertility testing devices are the medical kits in which fertility is assessed for male and female. Infertility is a medical condition of a rational duration of unprotected intercourse without conceiving. Fertility testing are an essential part of fertility evaluation and treatment procedure. There are different tests performed for male and female population. The target market is rapidly going under development in the current and past years and is probably going to proceed with a continuing development in the upcoming years.

Market Dynamics:

Key factors expected to drive growth of the global fertility testing devices market is increasing prevalence of fertility related problems and delayed child bearing across the globe. In addition, increasing healthcare expenditure, growing elderly population, rising incidences of chronic disease, rising awareness about the benefits of fertility devices through social media, decreasing fertility rate in women are among some other factors expected to drive growth of the global fertility testing devices market. However, string regulatory rule may hamper the growth of the global fertility testing devices market to a certain extent. In addition, high price of ovulation monitors is expected to restraint the growth of the target market over a certain extent.

Trends:

Major manufacturers are focus on carrying various R&D activates, in order to develop new innovative fertility testing devices. Established players are partnering with other local players, in order to enhance their product offerings as well as to expand global footprint. These are some trends witnessed in the target market, currently. For instance, in August 2018, Medical Electronic Systems (MES) the US-based company launched 'YO Home Sperm Test' in India, which is a kind video-based smartphone platform that is FDA-cleared to measure Motile Sperm Concentration in male.

Regional Analysis:

The market in North America is expected to dominate the global fertility testing devices market. This is primarily attributed to rising first-time pregnancy age and increasing prevalence of polycystic ovary syndrome (PCOS) in countries in the region. In addition, increasing awareness regarding benefits offered by ovulation monitors and fertility awareness methods (FAM) coupled with developed medical facilities are some other factors expected to support the growth of the target market in this region over the forecasted period. In contrast, the market in Asia Pacific is expected to be an emerging market for the global fertility testing devices market, and is expected to register highest CAGR in during the forecasted period, owing to growing demand for ideal therapeutics in the region. Moreover, the markets in Europe, Latin America and Middle East & Africa are expected to register moderate growth revenue in the global fertility testing devices market over the forecast period.

GLOBAL FERTILITY TESTING DEVICES MARKET SEGMENTATION:

Segmentation by product:

Ovulation Prediction Kits
Fertility Monitors

Saliva-based
Urine-based
Other Fertility Monitors (basal body temperature, cervical mucus, and perspiration monitoring)

Male Fertility Testing Products

 Segmentation by mode of purchase:

Non-Prescription/OTC-based
Prescription-based

 Segmentation by application:

Segmentation by end user:

Home care
Fertility clinics
Hospital

 Segmentation by region:

North America
Europe
Asia Pacific
Latin America
Middle East & Africa

Particular
Scope
Region

North America
Europe

Germany
UK
France
Italy
Spain
Russia
Rest of Europe

Asia Pacific

China
India
Japan
Australia
South Korea
Rest of Asia Pacific

Latin America

Brazil
Mexico
Rest of Latin America

Middle East and Africa

GCC
South Africa
Rest of Middle East and Africa

Estimated Year
2020
Actual Year
2021
Forecast Period
2021–2030
Revenue in
US$

Swiss Precision Diagnostics GmbH
Church & Dwight Co, Inc.
Prestige Brands Holdings, Inc.
Valley Electronics AG
Geratherm Medical AG
Hilin Life Products, Inc.
Fairhaven Health, LLC
Fertility Focus Limited
bioZhena Corporation
Taidoc Technology Corp.
OUR
CLIENTS
Don't just take our word. We are trusted by these great companies!