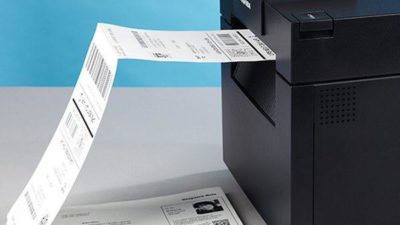 Global Electronic Shelf Labels Market Analysis, Drivers, Restraints, Opportunities, Threats, Trends, Applications, and Growth Forecast to 2027
find_in_page Our Research Methodology is based on the following main points:

Data Collections and Interpretation
Analysis
Data Validation
Final Projections and Conclusion



"Global Electronic Shelf Labels Market Analysis Trends, Applications, Analysis, Growth, and Forecast to 2027" report has been recently generated by MarketResearch.biz, and offers in-depth insights, revenue details, and other vital information regarding the global electronic shelf label market, and the various trends, drivers, restraints, opportunities, and threats in the target market till 2027. The report offers insightful and detailed information regarding the various key players operating in the market, their financials, supply chain trends, technological innovations, key developments, apart from future strategies, acquisitions & mergers, and market footprint. The global electronic shelf label market report has been segmented on the basis of product type, technology, end-use application, and region.

This report is based on synthesis, analysis, and interpretation of information gathered from various sources regarding the target market. Our analysts have analyzed the information and data and gained insights using a mix of primary and secondary research efforts, with the primary objective being to provide a holistic view of the target market. In addition, an in-house study has been made of the global economic conditions and other economic indicators and factors to assess their respective impact on the market historically, as well as current impact, in order to make informed forecasts about the scenarios in the near and distant future.

Introduction:

Electronic shelf labels (ESLs) are digital price tags used by the retailers in stores to display commodity information. It displays information such as unit cost, barcode, real time pricing, etc. Whenever there is a change in product price, the new price is automatically updated with the help of wireless communication network. The medium of wireless communication network can be radio, infrared or even visible light communication, but it must support reasonable range, speed, battery life and reliability. It is mainly used in retail sales and is expected to reduce labor cost for the store owners.

Dynamics:

The global electronic shelf labels market is expected to register a significant growth over the forecast period. One of the primary factors contributing to growth of the global electronic shelf market is rising demand from retailers for cost efficient, fast, and secure price labelling. The use of ESLs helps the retailers to enhance their customer experience, as it provides accurate and reliable pricing, which leads to increase in their sales. Increase in retail infrastructure is expected to drive maximum growth of the global electronic shelf label market. ESLs are also cost effective, less time consuming, and increases operational efficiency with real time product positioning. All these features are leading to an increasing demand for ESLs, which in turn is expected to increase growth of the global electronic shelf labels market in the coming years.

Unemployment rates of developing economies are very high. This reduces the labor costs, thus decreasing the urge to spend on automation techniques such as ESLs to reduce workload in these economies. This may cause in decreasing demand for ESLs, which in turn may hamper growth of the global market. The requirement of high investment at the time of initiation, in order to deploy the technology is also expected to affect growth of the global electronic shelf labels market negatively.

The global electronic shelf labels market is expected to register an increasing trend in growth rate over the forecast period. Due to its technology intensive nature its gaining importance all over the world. Concepts such as LCDs and electronic papers (E-Paper) are gaining importance and is expected to create more revenue generation opportunities for the global electronic shelf labels market in the near future.

Analysis by Region:

Europe market dominates in the global electronic shelf labels, owing to presence of number of regional retail business that specifically includes regions such as France, Italy, Belgium, Germany and other countries in Central Europe. European market is expected to continue its dominance in the global electronic shelf labels market over the forecast period. Asia Pacific market is also expected to grow at a faster rate, due to increasing adoption of advanced technologies (example: IoT, checkout-free stores, etc.) in the retail sector. In addition, due to the large revenue potential and increasing multi-channel retailing operations in India, China and the other ASEAN countries, the Asia Pacific market is expected to be flooded with ample revenue generation opportunities in the coming years.

Global Electronic Shelf Labels market segmentation:

Segmentation by Product Type:

LCD ESL
Segmented E-Paper ESL
Full-Graphic E-Paper ESL

Segmentation by Technology:

Radio Frequency (RF)
Infrared (IR)
Near Field Communication (NFC)
Other Communication Technologies

Segmentation by End-use Application:

Hypermarkets
Supermarkets
Non-Food Retail Stores
Specialty Stores
Other Store Types

Segmentation by Region:

North America
Europe
Asia Pacific
Latin America
Middle East and Africa.

Particular
Scope
Region

North America
Europe

Germany
UK
France
Italy
Spain
Russia
Rest of Europe

Asia Pacific

China
India
Japan
Australia
South Korea
Rest of Asia Pacific

Latin America

Brazil
Mexico
Rest of Latin America

Middle East and Africa

GCC
South Africa
Rest of Middle East and Africa

Actual Year
2020
Estimated Year
2021
Forecast Period
2021–2030
Revenue in
US$

Pricer AB
E Ink Holdings
SES-imagotag
Store Electronic Systems SA
Displaydata
M2 Communication
LG Corporation
Samsung Electro-Mechanics Co., Ltd.
OUR
CLIENTS
Don't just take our word. We are trusted by these great companies!