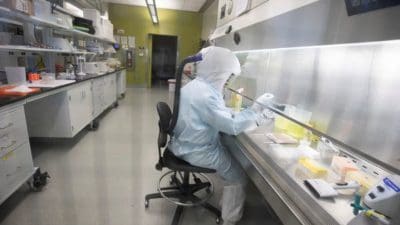 Global Coronavirus Vaccine Market By Infection Type (HCoV-229E, HCoV-OC43, SARS-CoV and Others), By Vaccine Type (Inactivated coronavirus vaccine, Live attenuated coronavirus vaccine and Others), By End User and By Region – Global Forecast to 2030
"Global Coronavirus Vaccine Market Insights, Trends, Opportunities, Market Growth Rate, Revenue Shares, and Forecast: 2020 to 2030" is an upcoming research report, being comprehensively collated through vetted sources at MarketResearch.biz. The report contains information and data, as well as inputs that have been verified and validated by target market experts. This report presents an in-depth study of revenues, historical data and information, key developments, and strategies by major players that provide vital insights and perspectives into various market scenarios. In addition to critical data, the report includes key ongoing trends, factors that are presently influencing market growth, factors that are or can be potential restraints to market growth, as well as opportunities that can be leveraged for potential revenue generation in untapped regions and countries. It also covers threats or challenges that existing as well as new market entrants can expect to encounter. The global coronavirus vaccine market is segmented on the basis of infection type, vaccine type, end user, as well as regions and countries.

Overview

Coronaviruses are a group of viruses that can cause infection or diseases in mammals as well as birds. Coronaviruses belong to the Coronaviridae or Torovirinae subfamily. Human coronaviruses, abbreviated as HCoV, were discovered in the 1960s. The earliest identified were two viruses from the nasal cavities of individuals suffering from common cold, and bronchitis virus in chickens. Symptoms caused by these viruses may range from, the common cold to serious infections, severe respiratory complications, pneumonia, and even kidney failure and death. Individuals with cardiopulmonary diseases, weak immune systems, or infants, and elderly people stand a higher probability of becoming infected. HCoV was then named HCoV 229E and HCoV OC43. Other infections of this group identified since then include SARS-CoV in 2003, HCoV NL63 in 2004, HKU1 in 2005, MERS-CoV in 2012, and 2019-nCoV in 2019.

In humans, the virus can cause mild infections such as respiratory tract infection, including the common cold; however, it can also cause rarer forms of infection such as Middle East Respiratory Syndrome (MERS) or Severe Acute Respiratory Syndrome (SARS), which can be lethal. In pigs and cows, the virus can cause diarrhea; whereas in chickens, the virus can cause respiratory diseases. The word 'coronavirus' is derived from the Latin word 'corona', which means crown, and refers to the crown-like appearance of coronavirus particles. Coronavirus spreads through sneezing, coughing, or sharing cups or bottles of water being used by someone who is infected. Also, this group of viruses can be spread from one person to another through physical contact. Common symptoms include coughing, sore throat, sneezing, respiratory infection, fever, and breathing difficulties. Some precautions that can be taken as preventive measures, or to minimize the effects of coronavirus infections include protecting the eyes, exercising proper hand hygiene, equipment disinfection, the regular use of medical masks, and the use of Personal Protective Equipment(PPE).

Now, before any type of categorization and ranking can be attributed to respective companies or partnerships for their relentless efforts in securing an effective vaccine against the Wuhan virus, there must be a clear understanding between the different stages of clinical trials in the pursuit of an effective vaccine, as well as the different type of vaccines being presently explored by the global scientific community.

Beginning with clinical trials, there are 6 general stages of classification when it comes to a clinical trial process chart. The stages are as follows:

Pre-clinical: New vaccine testing on cells and animals for immune response observation

Phase 1 – Vaccines testing safety and dosage

Phase 2 – Vaccines in expanded safety trials

Phase 3 – Vaccines in large-scale efficacy tests

Limited – Vaccines approved for early or limited use

Approved – Vaccines approved for full use.

The different types of vaccines being explored are:

Genetic vaccines – Vaccines that use one or more of the coronavirus's own genes to provoke an immune response.

Viral vector vaccines – Vaccines that use a virus to deliver coronavirus genes into cells. These cells make viral proteins, provoking an immune response, but the virus cannot replicate.

Protein—based vaccines – Vaccines that use a coronavirus protein or a protein fragment to provoke an immune response

Whole-virus vaccines –Vaccines that use an inactive or weakened version of the virus to provoke an immune response

Repurposed vaccines – Vaccines already in use for other diseases that may protect against COVID-19

On the 18th of February, 2021, the World Health Organization (WHO) released a draft landscape of COVID-19 candidate vaccines, in which it states that there are 200 vaccine candidates presently in the pre-clinical evaluation phase, and 60 candidate vaccines that are listed application in clinical trials. Thus far, 11 vaccines have been authorized by at least one national health regulatory authority and implemented for public use.

These include the Pfizer–BioNTech vaccine, the Moderna, BBIBP-CorV, Covaxin, CoronaVac, CoviVac, Sputnik V, the Oxford–AstraZeneca, Convidicea, the Johnson & Johnson, and EpiVacCorona.

While some countries such as China and Russia have fast-forwarded the process of approving vaccines without awaiting phase-3 test results, this has been cited by several industry experts as an approach that may have dire risks to the individuals to whom these vaccines are administered. Although there are numerous other companies and partnerships that are increasingly focused on exploring this subject of interest, the WHO has indicated that the respective collaborations listed above are expected to be frontrunners in the race to secure an effective vaccine.

Global Coronavirus Vaccine Market: Drivers and Restraints

Wuhan City, China, was the epicenter of the COVID-19 outbreak, and since then, it has rapidly spread across several countries in the Asia Pacific region, as well as the world, endangering millions of lives in the process. This catastrophic pandemic has spurred a flurry of activity by key industry players to develop an effective vaccine/s. In addition, the on-going replenishment of essential medicinal stock required to treat the various symptoms caused by this virus is currently in full swing. The demand for preventive drugs and other related products is also rising exponentially, as countries around the world look for ways to soften the blow being dealt by this pandemic. This is a major factor expected to significantly fuel market growth in the foreseeable future. Key players in the biotech sector, including pharmaceutical companies & research organizations, such as the National Institutes of Health (NIH), US, BioCryst Pharmaceuticals Inc., Zydus Cadila, AbbVie Inc., Serum Institute of India, Regeneron Pharmaceuticals Inc., Inovio Pharmaceuticals Inc., Bharat Biotech International Ltd., Novavax Inc., Sanofi S.A., Vir Biotechnology, etc., are being aided by respective governments to develop novel vaccines and preventive drugs capable of combating this deadly virus.

Technological advancements in the pharmaceutical sector including the development of nucleic acid vaccines that are DNA and RNA-based, and which enable the human body to produce vaccine antigens. Such initiatives and activities are projected to contribute to future market growth for this global industry.

Other major factors expected to compliment future revenue growth of this global market include, increasing healthcare expenditures, growing concerns regarding outbreaks at regular intervals, and the growing need to protect populations across the globe from known as well as unencountered virus strains. The 2019–2020 coronavirus outbreak is slated to have a detrimental impact on the revenue growth of various global industries, thereby affecting overall global GDP. For instance, tourism in the semi-autonomous Chinese territory of Macau, has dropped by 73.6% from 2019 to 2020 amid the Wuhan coronavirus outbreak, according to statistics released by their government recently. Governments and healthcare authorities are increasingly focused on securing aid in the form of drugs to treat infected individuals, as well as vaccines to avoid the further spread of this virus.

However, the high-costs associated with the research & development of therapeutic drugs and vaccines, as well as the time required for each phase of clinical trials are among some of the major factors that could hamper market growth of this global industry in the foreseeable future.

Regional Market Insights: Global Coronavirus Vaccine Market

North America is slated to account for the highest number of revenue shares of the global coronavirus vaccine market in the coming years, followed by the markets in Europe. This can be attributed to the presence of major industry players in this region, increasing investments towards R&D activities, as well as strong support from the government, in the form of aid and other initiatives. The U.S. has purchased over a billion doses of various vaccines for COVID-19, which is one of the highest in the world, and Canada has highest vaccine doses per citizen. Revenue from the markets in the Asia Pacific region are slated to expand at the highest CAGR in the foreseeable future, owing to the increasing demand and need for novel preventive therapeutics as well as effective vaccines to treat their vast target markets, is a major factor that expected to continue to fuel the revenue growth of this market. India has bought the highest amount of COVID vaccines when compared to any other individual nation.

Global Coronavirus Vaccine Market Segmentation:

Segmentation, by Infection Type (Caused by Coronavirus):

HCoV-229E
HCoV-OC43
SARS-CoV
New Haven CoV
HKU1-CoV
MERS-CoV

Segmentation, by Vaccine Type:

Inactivated coronavirus vaccine
Live attenuated coronavirus vaccine
S-Protein based coronavirus vaccine

Segmentation, by End User:

Hospitals
Clinics
Research Institutes
Others

Segmentation by Region:

North America
Europe
Asia Pacific
Latin America
Middle East & Africa

| Attribute | Report Details |
| --- | --- |
| Market Size | Ask For Market Size |
| Growth Rate | Ask For Growth Rate |
| Key Companies | Ask For Companies |
| Report Coverage | Revenue analysis, Competitive landscape, Key company analysis, Market Trends, Key segments, Distribution Channel, Market Dynamics, COVID-19 Impact Analysis and more… |
| Historical Data Period | 2015-2020 |
| Base Year | 2022 |
| Forecast Period | 2022-2031 |
| Region Scope | North America, Europe, Asia-Pacific, South America, Middle East & Africa |
| Country Scope | United States, Canada and Mexico, Germany, France, UK, Russia and Italy, China, Japan, Korea, India and Southeast Asia, Brazil, Argentina, Colombia etc.Saudi Arabia, UAE, Egypt, Nigeria and South Africa |
| Revenue in | US$ Mn |

Inovio Pharmaceuticals, Inc.
Moderna, Inc.
Novavax, Inc.
Protein Potential, LLC
AlphaVax, Inc.
Synairgen PLC
NanoViricides, Inc.
GeneCure, LLC

Inquiry Form

Why Choose Us

360 Degree Approach
Growth Consulting
24/7 Research Support
Comprehensive-Level of Customization
Comprehensive-Level of Customization
Competitive Intelligence
Single-Country/ Region Intelligence
Post-Sale Service Assistance
Access to Lead Analysts
Available in PDF, Excel, Word/ PPT

Request for Customization
✖
Request a Sample Report
We'll get back to you as quickly as possible
Frequently Asked Questions (FAQ)
What is a vaccine?
A vaccine is a biological preparation that is used to stimulate the production of antibodies which then provides active acquired immunity to a particular infectious disease. Vaccines can be administered either orally, intranasal, or via needle injections.
What are the various stages before a COVID-19 vaccine can be approved?
Post preclinical trials, there are 3 main stages that potential vaccines must clear - Phase 1 (tests 6-10 subjects), Phase 2 (tests on 100-300 subjects), and Phase 3 (tests on 20-60k subjects).
List COVID-19 vaccine prospects that have made the most progress to date?
Some of the COVID-19 vaccine prospects that have made the most progress thus far are: ChAdOx1 nCoV-19 (Oxford-AstraZeneca), BNT162b2 (Pfizer-BioNTech), mRNA-1273 (Moderna Therapeutics-NIH), JNJ-78436735 (Johnson & Johnson), and NVX-CoV2373 (Novavax).
What are the different types of vaccines being explored by researchers?
The various types of COVID-19 vaccines being currently explored by researchers are – genetic vaccines, viral vector vaccines, protein-based vaccines, whole-virus vaccines, and repurposed vaccines.
When can a vaccine be expected from any of these respective market players?
Going by latest findings, researchers are optimistic about finding a potential long-term solution to the COVID-19 outbreak within the next few years, provided that all clinical trial parameters are met.
OUR
CLIENTS
Don't just take our word. We are trusted by these great companies!