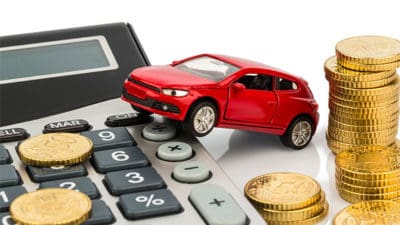 Global Automotive Finance Market Analysis, Drivers, Restraints, Opportunities, Threats, Trends, Applications, and Growth Forecast to 2029
find_in_page Our Research Methodology is based on the following main points:

Data Collections and Interpretation
Analysis
Data Validation
Final Projections and Conclusion



"Global Automotive Finance Market" is an exhaustive market research report that has been compiled by MarketResearch.biz. A wide variety of factors and scenarios, as well as trends and related factors have been analyzed and studied in depth. Critical data and information have been presented in a well-planned flow, and format in the report. In addition to the revenue share of each segment, region & country, driving factors, restraints, and opportunities in developed and developing economies, as well as untapped regions and economies, are included. In the company profile section, details of key players, comprising financials details, product & operational segment revenues and information, recent developments, strategies, and acquisitions & mergers, etc., are included. The global automotive finance market is segmented on the basis of source type, finance type, purpose type, as well as regions and countries.

Global Automotive Finance Market: Overview  

Automotive financing or auto financing are services that offer financial products and support to further allow people to purchase vehicles without having to make the complete payment in cash. Such an arrangement includes the borrowing of money from financial institutions such as banks, credit unions, and dealers or other informal money lenders. Auto financing is widely used by both members of the public and businesses, and there are several financial aid services available through them.

Global Automotive Finance Market: Dynamics

Increased use of online services, the heightened levels of digitization, advancements in blockchain technology and superior telematics are factors that have led to an increase in the number of automotive finance customers. The introduction of consultation services to aid customers in selecting the best, hassle-free finance services are also contributing to the surge of the global automotive finance market. These services help ensure that customers are able to choose finance plans that are best suited to their interests and requirements.

Also, the growth of investment in autonomous vehicles is another factor that is contributing significant growth to the global automotive financing market. Several end-users are investing in R&D of autonomous vehicles owing to the convenience and safety that these vehicles offer passengers/the driver. The investments in autonomous vehicles require financing from banks, credit unions, and dealers, which in turn, will increase the need for automotive financing as well. The rise in cab service financing coupled with the increasing investments in autonomous vehicles will drive the growth of the global automotive finance market over the forecast period.

Global Automotive Finance Market Regional Analysis:

The European region is expected to dominate the global automotive finance market in the forecast period owing to the concentration of automotive financial service providers. The finance service providers in the region are focusing on offering insurance, maintenance, and fleet services. Furthermore, robust advertising strategies adopted by finance providers of the region are set to lead to increased service visibility among individuals. The North American market comes in second place, with respect to revenue shares of the global automotive finance market. Revenue here will primarily be sourced from countries like the United States and Canada.

The Asia Pacific region is projected to register a high Compounded Annual Growth Rate (CAGR) over the forecast period. This can be attributed to various initiatives undertaken by their respective governments of countries such as China and India towards the development of the automotive industry and an increase in the availability of services to its consumers. In addition, the automotive financing market in the Asia Pacific region has witnessed a robust level of expansion in recent years due to an increase in used-car outlets and showrooms.

Global Spray Gun Market Segment Analysis:

By Source type

OEM
Banks
Credit Unions
Financial Institution

By Finance type,

Direct finance
Indirect finance

By Purpose Type

By Vehicle

By Region

North America
Europe
Asia Pacific
Central & South America
Middle East & Africa

Particular
Scope
Region

North America
Europe

Germany
UK
France
Italy
Spain
Russia
Rest of Europe

Asia Pacific

China
India
Japan
Australia
South Korea
Rest of Asia Pacific

Latin America

Brazil
Mexico
Rest of Latin America

Middle East and Africa

GCC
South Africa
Rest of Middle East and Africa

Actual Year
2020
Estimated Year
2021
Forecast Period
2021–2030
Revenue in
US$

3M Co.
Anest Iwata Corp.
Carlisle Companies Inc.
EXEL Industries
Fuji Industrial Spray Equipment Ltd.
Graco Inc.
Wagner GmbH
Nordson Corp.
SATA GmbH & Co. KG
Zhejiang Auarita Pneumatic Tools LLC.
OUR
CLIENTS
Don't just take our word. We are trusted by these great companies!