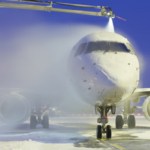 Global Aircraft Ice Protection Systems Market by Product Type, by Application, and by Region/ Country (North America, Europe, Asia Pacific, South America, and Middle East & Africa) – Forecast from 2020 to 2029
"Global Aircraft Ice Protection Systems Market" is the title of a recently published market report compiled by MarketResearch.Biz. The report contains information and data, and inputs from both primary and secondary data sources, that have been verified and validated by experts in the target market. The report presents a thorough study of revenues, historical data, and information, key developments, and strategies by major players that offer vital insights and perspectives in to various scenarios market. Besides critical data and related information, the report includes key trends (both present and future), factors that are driving market growth, factors that are or could be potential restraints to market growth, as well as opportunities that can be leveraged for potential revenue generation in untapped regions and countries. It also covers threats or challenges for existing as well as new entrants in the market. The global aircraft ice protection systems market has been segmented on the basis of type, application, as well as regions and countries.

The Global Aircraft Ice Protection Systems Market was valued at UЅD $9,848.4 Мn in 2020, and is projected to achieve a valuation of UЅD $17,666.6 Мn by 2030, at a САGR of 7.2%.

Overview:

Aircraft ice protection systems are designed to keep atmospheric ice from accumulating on the surfaces of aircraft, such as wings, rotor blades, propellers, environmental control intakes, as well as engine intakes.

Dynamics:

The safety of all commercial airline passengers and staff has always been a major priority of this industry. However, in recent years, there has been a significant increase in air traffic volume and the number of passengers flying, which has resulted in the increased demand for these safety mechanisms across airports and other aviation facilities. This is a factor that is expected to continue to fuel the revenue growth of the global aircraft ice protection systems market over the next 10 years.

Moreover, the general overhauling of aviation facilities across the world as a universally implemented precautionary measure of safety is also a factor that is slated to contribute to future market growth opportunities for this global industry.

However, in light of the recent COVID-19 outbreak, the operations of numerous industries have either been temporarily halted or are functioning with a minimal workforce due to enforced lockdowns and imposed restrictions by respective governing bodies. The global aircraft ice protection systems market is no different, and is a factor that is expected to have a significantly negative impact on the revenue growth of this industry in the coming years.

Additionally, as a direct result of the significant drop in the number of active commercial airlines users over the last year, specifically during winter, there is expected to be a noticeable difference in the demand for these products in the foreseeable future.

Segmentation of the global aircraft ice protection systems market is as follows:

In terms of product type, the pneumatic de-icing boots segment accounted for the maximum number of revenue shares of the global aircraft ice protection systems market in 2020, and is expected to continue doing so over the forecast period. The electro-thermal segment is also anticipated to register a considerable CAGR over the next 10 years.

With regards to application, the civil aircraft segment accounted for the highest number of revenue shares of the global aircraft ice protection systems market in 2020. The military aircraft segment is also expected to register considerable revenue growth in the years to come.

Regional Segmentation and Analysis:

North America accounted for the maximum number of revenue shares of the global aircraft ice protection systems market in 2020, and is expected to index a high CAGR over the remainder of this forecast period. However, the markets in Europe are anticipated to register the highest CAGR over the next 10 years.

Segmentation of the Global Aircraft Ice Protection Systems Market:

Segmentation by Type:

Pneumatic De-icing Boots
Electro-thermal
Electro-mechanical
TKS Ice Protection
Bleed air
Passive

Segmentation by Application:

Civil Aircraft
Military aircraft
Helicopters

Segmentation by Regions:

North America
Europe
APAC
South America
MEA

| Attribute | Report Details |
| --- | --- |
| Market Size | Ask For Market Size |
| Growth Rate | Ask For Growth Rate |
| Key Companies | Ask For Companies |
| Report Coverage | Revenue analysis, Competitive landscape, Key company analysis, Market Trends, Key segments, Distribution Channel, Market Dynamics, COVID-19 Impact Analysis and more… |
| Historical Data Period | 2015-2020 |
| Base Year | 2022 |
| Forecast Period | 2022-2031 |
| Region Scope | North America, Europe, Asia-Pacific, South America, Middle East & Africa |
| Country Scope | United States, Canada and Mexico, Germany, France, UK, Russia and Italy, China, Japan, Korea, India and Southeast Asia, Brazil, Argentina, Colombia etc.Saudi Arabia, UAE, Egypt, Nigeria and South Africa |
| Revenue in | US$ Mn |

Honeywell International Inc.
United Technologies Corporation
Safran S.A.
CAV Systems Ltd.
Meggitt plc
Clariant AG
Dow Chemical Company Ltd.
John Bean Technologies Corporation
Liebherr-International AG
Melrose Industries PLC
Curtiss-Wright Corporation

Chapter 1 Global Aircraft Ice Protection Systems Market Overview

1.1 Introduction
1.2 Taxonomy
1.3 Drivers for Global Aircraft Ice Protection Systems Market
1.4 Restraints for Global Aircraft Ice Protection Systems Market
1.5 Opportunities for Global Aircraft Ice Protection Systems Market
1.6 Trends for Global Aircraft Ice Protection Systems Market
1.7 Macro-economic Factors
1.8 Opportunity Map Analysis

1.8.1 Optimistic Scenario
1.8.2 Likely Scenario
1.8.3 Conservative Scenario

1.9 Opportunity Orbits
1.10 Market Investment Feasibility Index
1.11 PEST Analysis
1.12 PORTER'S Five Force Analysis
1.13 Marketing Strategy

1.13.1 Marketing Channel
1.13.2 Marketing channels:
1.13.3 Direct Marketing
1.13.4 Indirect Marketing
1.13.5 Market Positioning
1.13.6 Pricing Strategy
1.13.7 Brand Strategy
1.13.8 Target Client

1.14 Value Chain Analysis
1.15 Regional Market Share and BPS Analysis in Global Aircraft Ice Protection Systems Market

Chapter 2 Global Aircraft Ice Protection Systems Market Overview

2.1 Global Aircraft Ice Protection Systems Market by Product Type

2.1.1 Global Aircraft Ice Protection Systems Revenue (US$ Mn) Comparison by Product Type (2013-2029)
2.1.2 Global Aircraft Ice Protection Systems Revenue (US$ Mn) Market Share by Product Type in 2019
2.1.3 Global Aircraft Ice Protection Systems Market Attractiveness Analysis by Product Type, 2013–2019

2.2 Global Aircraft Ice Protection Systems Market by Application

2.2.1 Global Aircraft Ice Protection Systems Revenue (US$ Mn) Comparison by Application (2013-2029)
2.2.2 Global Aircraft Ice Protection Systems Revenue (US$ Mn) Market Share by Application in 2019
2.2.3 Global Aircraft Ice Protection Systems Market Attractiveness Analysis by Application, 2013–2019

2.3 Global Aircraft Ice Protection Systems Market Outlook by Region

2.3.1 Global Aircraft Ice Protection Systems Revenue (US$ Mn) Comparison by Region (2013-2029)
2.3.2 Global Aircraft Ice Protection Systems Revenue (US$ Mn) Market Share by Region in 2018
2.3.3 Global Aircraft Ice Protection Systems Market Attractiveness Analysis by Region, 2012–2018

2.4 Global Aircraft Ice Protection Systems Market Outlook (2013-2029)

2.4.1 Global Aircraft Ice Protection Systems Revenue (US$ Mn) (2013-2020)
2.4.2 Global Aircraft Ice Protection Systems Revenue (US$ Mn) (2021-2029)

2.5 Global Aircraft Ice Protection Systems Revenue (US$ Mn) by Regions

2.5.1 Global Aircraft Ice Protection Systems Revenue (US$ Mn) Comparison by Region (2013-2020)
2.5.2 Global Aircraft Ice Protection Systems Revenue (US$ Mn) Comparison by Region (2021-2029)

2.6 Global Aircraft Ice Protection Systems Revenue (US$ Mn) by Product Type

2.6.1 Global Aircraft Ice Protection Systems Revenue (US$ Mn) Comparison by Product Type (2013-2020)
2.6.2 Global Aircraft Ice Protection Systems Revenue (US$ Mn) Comparison by Product Type (2021-2029)

2.7 Global Aircraft Ice Protection Systems Revenue (US$ Mn) by Application

2.7.1 Global Aircraft Ice Protection Systems Revenue (US$ Mn) Comparison by Application (2013-2020)
2.7.2 Global Aircraft Ice Protection Systems Revenue (US$ Mn) Comparison by Application (2021-2029)

2.8 Global Aircraft Ice Protection Systems Y-o-Y Growth Rate Comparison 2014–2029

2.8.1 Global Aircraft Ice Protection Systems Y-o-Y Growth Rate by Region
2.8.2 Global Aircraft Ice Protection Systems Market Y-o-Y Growth Rate by Product Type
2.8.3 Global Aircraft Ice Protection Systems Y-o-Y Growth Rate by Application

2.9 Global Aircraft Ice Protection Systems Share Comparison 2014–2029

2.9.1 Global Aircraft Ice Protection Systems Share by Region
2.9.2 Global Aircraft Ice Protection Systems Market Share by Product Type
2.9.3 Global Aircraft Ice Protection Systems Share by Application

Chapter 3 North America Aircraft Ice Protection Systems Market Overview

3.1 North America Aircraft Ice Protection Systems Market by Product Type

3.1.1 North America Aircraft Ice Protection Systems Revenue (US$ Mn) Comparison by Product Type (2013-2029)
3.1.2 North America Aircraft Ice Protection Systems Revenue (US$ Mn) Market Share by Product Type in 2019
3.1.3 North America Aircraft Ice Protection Systems Market Attractiveness Analysis by Product Type, 2013–2019

3.2 North America Aircraft Ice Protection Systems Market by Application

3.2.1 North America Aircraft Ice Protection Systems Revenue (US$ Mn) Comparison by Application (2013-2029)
3.2.2 North America Aircraft Ice Protection Systems Revenue (US$ Mn) Market Share by Application in 2019
3.2.3 North America Aircraft Ice Protection Systems Market Attractiveness Analysis by Application, 2013–2019

3.3 North America Aircraft Ice Protection Systems Market Outlook by Region

3.3.1 North America Aircraft Ice Protection Systems Revenue (US$ Mn) Comparison by Region (2013-2029)
3.3.2 North America Aircraft Ice Protection Systems Revenue (US$ Mn) Market Share by Region in 2018
3.3.3 North America Aircraft Ice Protection Systems Market Attractiveness Analysis by Region, 2012–2018

3.4 North America Aircraft Ice Protection Systems Market Outlook (2013-2029)

3.4.1 North America Aircraft Ice Protection Systems Revenue (US$ Mn) (2013-2020)
3.4.2 North America Aircraft Ice Protection Systems Revenue (US$ Mn) (2021-2029)

3.5 North America Aircraft Ice Protection Systems Revenue (US$ Mn) by Regions

3.5.1 North America Aircraft Ice Protection Systems Revenue (US$ Mn) Comparison by Region (2013-2020)
3.5.2 North America Aircraft Ice Protection Systems Revenue (US$ Mn) Comparison by Region (2021-2029)

3.6 North America Aircraft Ice Protection Systems Revenue (US$ Mn) by Product Type

3.6.1 North America Aircraft Ice Protection Systems Revenue (US$ Mn) Comparison by Product Type (2013-2020)
3.6.2 North America Aircraft Ice Protection Systems Revenue (US$ Mn) Comparison by Product Type (2021-2029)

3.7 North America Aircraft Ice Protection Systems Revenue (US$ Mn) by Application

3.7.1 North America Aircraft Ice Protection Systems Revenue (US$ Mn) Comparison by Application (2013-2020)
3.7.2 North America Aircraft Ice Protection Systems Revenue (US$ Mn) Comparison by Application (2021-2029)

3.8 North America Aircraft Ice Protection Systems Y-o-Y Growth Rate Comparison 2014–2029

3.8.1 North America Aircraft Ice Protection Systems Y-o-Y Growth Rate by Region
3.8.2 North America Aircraft Ice Protection Systems Market Y-o-Y Growth Rate by Product Type
3.8.3 North America Aircraft Ice Protection Systems Y-o-Y Growth Rate by Application

3.9 North America Aircraft Ice Protection Systems Share Comparison 2014–2029

3.9.1 North America Aircraft Ice Protection Systems Share by Region
3.9.2 North America Aircraft Ice Protection Systems Market Share by Product Type
3.9.3 North America Aircraft Ice Protection Systems Share by Application

Chapter 4 Europe Aircraft Ice Protection Systems Market Overview

4.1 Europe Aircraft Ice Protection Systems Market by Product Type

4.1.1 Europe Aircraft Ice Protection Systems Revenue (US$ Mn) Comparison by Product Type (2013-2029)
4.1.2 Europe Aircraft Ice Protection Systems Revenue (US$ Mn) Market Share by Product Type in 2019
4.1.3 Europe Aircraft Ice Protection Systems Market Attractiveness Analysis by Product Type, 2013–2019

4.2 Europe Aircraft Ice Protection Systems Market by Application

4.2.1 Europe Aircraft Ice Protection Systems Revenue (US$ Mn) Comparison by Application (2013-2029)
4.2.2 Europe Aircraft Ice Protection Systems Revenue (US$ Mn) Market Share by Application in 2019
4.2.3 Europe Aircraft Ice Protection Systems Market Attractiveness Analysis by Application, 2013–2019

4.3 Europe Aircraft Ice Protection Systems Market Outlook by Region

4.3.1 Europe Aircraft Ice Protection Systems Revenue (US$ Mn) Comparison by Region (2013-2029)
4.3.2 Europe Aircraft Ice Protection Systems Revenue (US$ Mn) Market Share by Region in 2018
4.3.3 Europe Aircraft Ice Protection Systems Market Attractiveness Analysis by Region, 2012–2018

4.4 Europe Aircraft Ice Protection Systems Market Outlook (2013-2029)

4.4.1 Europe Aircraft Ice Protection Systems Revenue (US$ Mn) (2013-2020)
4.4.2 Europe Aircraft Ice Protection Systems Revenue (US$ Mn) (2021-2029)

4.5 Europe Aircraft Ice Protection Systems Revenue (US$ Mn) by Regions

4.5.1 Europe Aircraft Ice Protection Systems Revenue (US$ Mn) Comparison by Region (2013-2020)
4.5.2 Europe Aircraft Ice Protection Systems Revenue (US$ Mn) Comparison by Region (2021-2029)

4.6 Europe Aircraft Ice Protection Systems Revenue (US$ Mn) by Product Type

4.6.1 Europe Aircraft Ice Protection Systems Revenue (US$ Mn) Comparison by Product Type (2013-2020)
4.6.2 Europe Aircraft Ice Protection Systems Revenue (US$ Mn) Comparison by Product Type (2021-2029)

4.7 Europe Aircraft Ice Protection Systems Revenue (US$ Mn) by Application

4.7.1 Europe Aircraft Ice Protection Systems Revenue (US$ Mn) Comparison by Application (2013-2020)
4.7.2 Europe Aircraft Ice Protection Systems Revenue (US$ Mn) Comparison by Application (2021-2029)

4.8 Europe Aircraft Ice Protection Systems Y-o-Y Growth Rate Comparison 2014–2029

4.8.1 Europe Aircraft Ice Protection Systems Y-o-Y Growth Rate by Region
4.8.2 Europe Aircraft Ice Protection Systems Market Y-o-Y Growth Rate by Product Type
4.8.3 Europe Aircraft Ice Protection Systems Y-o-Y Growth Rate by Application

4.9 Europe Aircraft Ice Protection Systems Share Comparison 2014–2029

4.9.1 Europe Aircraft Ice Protection Systems Share by Region
4.9.2 Europe Aircraft Ice Protection Systems Market Share by Product Type
4.9.3 Europe Aircraft Ice Protection Systems Share by Application

Chapter 5 Asia-Pacific Aircraft Ice Protection Systems Market Overview

5.1 Asia-Pacific Aircraft Ice Protection Systems Market by Product Type

5.1.1 Asia-Pacific Aircraft Ice Protection Systems Revenue (US$ Mn) Comparison by Product Type (2013-2029)
5.1.2 Asia-Pacific Aircraft Ice Protection Systems Revenue (US$ Mn) Market Share by Product Type in 2019
5.1.3 Asia-Pacific Aircraft Ice Protection Systems Market Attractiveness Analysis by Product Type, 2013–2019

5.2 Asia-Pacific Aircraft Ice Protection Systems Market by Application

5.2.1 Asia-Pacific Aircraft Ice Protection Systems Revenue (US$ Mn) Comparison by Application (2013-2029)
5.2.2 Asia-Pacific Aircraft Ice Protection Systems Revenue (US$ Mn) Market Share by Application in 2019
5.2.3 Asia-Pacific Aircraft Ice Protection Systems Market Attractiveness Analysis by Application, 2013–2019

5.3 Asia-Pacific Aircraft Ice Protection Systems Market Outlook by Region

5.3.1 Asia-Pacific Aircraft Ice Protection Systems Revenue (US$ Mn) Comparison by Region (2013-2029)
5.3.2 Asia-Pacific Aircraft Ice Protection Systems Revenue (US$ Mn) Market Share by Region in 2018
5.3.3 Asia-Pacific Aircraft Ice Protection Systems Market Attractiveness Analysis by Region, 2012–2018

5.4 Asia-Pacific Aircraft Ice Protection Systems Market Outlook (2013-2029)

5.4.1 Asia-Pacific Aircraft Ice Protection Systems Revenue (US$ Mn) (2013-2020)
5.4.2 Asia-Pacific Aircraft Ice Protection Systems Revenue (US$ Mn) (2021-2029)

5.5 Asia-Pacific Aircraft Ice Protection Systems Revenue (US$ Mn) by Regions

5.5.1 Asia-Pacific Aircraft Ice Protection Systems Revenue (US$ Mn) Comparison by Region (2013-2020)
5.5.2 Asia-Pacific Aircraft Ice Protection Systems Revenue (US$ Mn) Comparison by Region (2021-2029)

5.6 Asia-Pacific Aircraft Ice Protection Systems Revenue (US$ Mn) by Product Type

5.6.1 Asia-Pacific Aircraft Ice Protection Systems Revenue (US$ Mn) Comparison by Product Type (2013-2020)
5.6.2 Asia-Pacific Aircraft Ice Protection Systems Revenue (US$ Mn) Comparison by Product Type (2021-2029)

5.7 Asia-Pacific Aircraft Ice Protection Systems Revenue (US$ Mn) by Application

5.7.1 Asia-Pacific Aircraft Ice Protection Systems Revenue (US$ Mn) Comparison by Application (2013-2020)
5.7.2 Asia-Pacific Aircraft Ice Protection Systems Revenue (US$ Mn) Comparison by Application (2021-2029)

5.8 Asia-Pacific Aircraft Ice Protection Systems Y-o-Y Growth Rate Comparison 2014–2029

5.8.1 Asia-Pacific Aircraft Ice Protection Systems Y-o-Y Growth Rate by Region
5.8.2 Asia-Pacific Aircraft Ice Protection Systems Market Y-o-Y Growth Rate by Product Type
5.8.3 Asia-Pacific Aircraft Ice Protection Systems Y-o-Y Growth Rate by Application

5.9 Asia-Pacific Aircraft Ice Protection Systems Share Comparison 2014–2029

5.9.1 Asia-Pacific Aircraft Ice Protection Systems Share by Region
5.9.2 Asia-Pacific Aircraft Ice Protection Systems Market Share by Product Type
5.9.3 Asia-Pacific Aircraft Ice Protection Systems Share by Application

Chapter 6 South America Aircraft Ice Protection Systems Market Overview

6.1 South America Aircraft Ice Protection Systems Market by Product Type

6.1.1 South America Aircraft Ice Protection Systems Revenue (US$ Mn) Comparison by Product Type (2013-2029)
6.1.2 South America Aircraft Ice Protection Systems Revenue (US$ Mn) Market Share by Product Type in 2019
6.1.3 South America Aircraft Ice Protection Systems Market Attractiveness Analysis by Product Type, 2013–2019

6.2 South America Aircraft Ice Protection Systems Market by Application

6.2.1 South America Aircraft Ice Protection Systems Revenue (US$ Mn) Comparison by Application (2013-2029)
6.2.2 South America Aircraft Ice Protection Systems Revenue (US$ Mn) Market Share by Application in 2019
6.2.3 South America Aircraft Ice Protection Systems Market Attractiveness Analysis by Application, 2013–2019

6.3 South America Aircraft Ice Protection Systems Market Outlook by Region

6.3.1 South America Aircraft Ice Protection Systems Revenue (US$ Mn) Comparison by Region (2013-2029)
6.3.2 South America Aircraft Ice Protection Systems Revenue (US$ Mn) Market Share by Region in 2018
6.3.3 South America Aircraft Ice Protection Systems Market Attractiveness Analysis by Region, 2012–2018

6.4 South America Aircraft Ice Protection Systems Market Outlook (2013-2029)

6.4.1 South America Aircraft Ice Protection Systems Revenue (US$ Mn) (2013-2020)
6.4.2 South America Aircraft Ice Protection Systems Revenue (US$ Mn) (2021-2029)

6.5 South America Aircraft Ice Protection Systems Revenue (US$ Mn) by Regions

6.5.1 South America Aircraft Ice Protection Systems Revenue (US$ Mn) Comparison by Region (2013-2020)
6.5.2 South America Aircraft Ice Protection Systems Revenue (US$ Mn) Comparison by Region (2021-2029)

6.6 South America Aircraft Ice Protection Systems Revenue (US$ Mn) by Product Type

6.6.1 South America Aircraft Ice Protection Systems Revenue (US$ Mn) Comparison by Product Type (2013-2020)
6.6.2 South America Aircraft Ice Protection Systems Revenue (US$ Mn) Comparison by Product Type (2021-2029)

6.7 South America Aircraft Ice Protection Systems Revenue (US$ Mn) by Application

6.7.1 South America Aircraft Ice Protection Systems Revenue (US$ Mn) Comparison by Application (2013-2020)
6.7.2 South America Aircraft Ice Protection Systems Revenue (US$ Mn) Comparison by Application (2021-2029)

6.8 South America Aircraft Ice Protection Systems Y-o-Y Growth Rate Comparison 2014–2029

6.8.1 South America Aircraft Ice Protection Systems Y-o-Y Growth Rate by Region
6.8.2 South America Aircraft Ice Protection Systems Market Y-o-Y Growth Rate by Product Type
6.8.3 South America Aircraft Ice Protection Systems Y-o-Y Growth Rate by Application

6.9 South America Aircraft Ice Protection Systems Share Comparison 2014–2029

6.9.1 South America Aircraft Ice Protection Systems Share by Region
6.9.2 South America Aircraft Ice Protection Systems Market Share by Product Type
6.9.3 South America Aircraft Ice Protection Systems Share by Application

Chapter 7 Middle East and Africa Aircraft Ice Protection Systems Market Overview

7.1 Middle East and Africa Aircraft Ice Protection Systems Market by Product Type

7.1.1 Middle East and Africa Aircraft Ice Protection Systems Revenue (US$ Mn) Comparison by Product Type (2013-2029)
7.1.2 Middle East and Africa Aircraft Ice Protection Systems Revenue (US$ Mn) Market Share by Product Type in 2019
7.1.3 Middle East and Africa Aircraft Ice Protection Systems Market Attractiveness Analysis by Product Type, 2013–2019

7.2 Middle East and Africa Aircraft Ice Protection Systems Market by Application

7.2.1 Middle East and Africa Aircraft Ice Protection Systems Revenue (US$ Mn) Comparison by Application (2013-2029)
7.2.2 Middle East and Africa Aircraft Ice Protection Systems Revenue (US$ Mn) Market Share by Application in 2019
7.2.3 Middle East and Africa Aircraft Ice Protection Systems Market Attractiveness Analysis by Application, 2013–2019

7.3 Middle East and Africa Aircraft Ice Protection Systems Market Outlook by Region

7.3.1 Middle East and Africa Aircraft Ice Protection Systems Revenue (US$ Mn) Comparison by Region (2013-2029)
7.3.2 Middle East and Africa Aircraft Ice Protection Systems Revenue (US$ Mn) Market Share by Region in 2018
7.3.3 Middle East and Africa Aircraft Ice Protection Systems Market Attractiveness Analysis by Region, 2012–2018

7.4 Middle East and Africa Aircraft Ice Protection Systems Market Outlook (2013-2029)

7.4.1 Middle East and Africa Aircraft Ice Protection Systems Revenue (US$ Mn) (2013-2020)
7.4.2 Middle East and Africa Aircraft Ice Protection Systems Revenue (US$ Mn) (2021-2029)

7.5 Middle East and Africa Aircraft Ice Protection Systems Revenue (US$ Mn) by Regions

7.5.1 Middle East and Africa Aircraft Ice Protection Systems Revenue (US$ Mn) Comparison by Region (2013-2020)
7.5.2 Middle East and Africa Aircraft Ice Protection Systems Revenue (US$ Mn) Comparison by Region (2021-2029)

7.6 Middle East and Africa Aircraft Ice Protection Systems Revenue (US$ Mn) by Product Type

7.6.1 Middle East and Africa Aircraft Ice Protection Systems Revenue (US$ Mn) Comparison by Product Type (2013-2020)
7.6.2 Middle East and Africa Aircraft Ice Protection Systems Revenue (US$ Mn) Comparison by Product Type (2021-2029)

7.7 Middle East and Africa Aircraft Ice Protection Systems Revenue (US$ Mn) by Application

7.7.1 Middle East and Africa Aircraft Ice Protection Systems Revenue (US$ Mn) Comparison by Application (2013-2020)
7.7.2 Middle East and Africa Aircraft Ice Protection Systems Revenue (US$ Mn) Comparison by Application (2021-2029)

7.8 Middle East and Africa Aircraft Ice Protection Systems Y-o-Y Growth Rate Comparison 2014–2029

7.8.1 Middle East and Africa Aircraft Ice Protection Systems Y-o-Y Growth Rate by Region
7.8.2 Middle East and Africa Aircraft Ice Protection Systems Market Y-o-Y Growth Rate by Product Type
7.8.3 Middle East and Africa Aircraft Ice Protection Systems Y-o-Y Growth Rate by Application

7.9 Middle East and Africa Aircraft Ice Protection Systems Share Comparison 2014–2029

7.9.1 Middle East and Africa Aircraft Ice Protection Systems Share by Region
7.9.2 Middle East and Africa Aircraft Ice Protection Systems Market Share by Product Type
7.9.3 Middle East and Africa Aircraft Ice Protection Systems Share by Application

Chapter 8 Global Aircraft Ice Protection Systems Market Company Profile

8.1 Market Competition Scenario Analysis
8.2 Overview of Major Market Players

8.2.1 Honeywell International Inc.

8.2.1.1 Company Overview
8.2.1.2 Business Description
8.2.1.3 Product Portfolio
8.2.1.4 Key Financials
8.2.1.5 Key Developments
8.2.1.6 SWOT Analysis

8.2.2 United Technologies Corporation

8.2.2.1 Company Overview
8.2.2.2 Business Description
8.2.2.3 Product Portfolio
8.2.2.4 Key Financials
8.2.2.5 Key Developments
8.2.2.6 SWOT Analysis

8.2.3 Safran

8.2.3.1 Company Overview
8.2.3.2 Business Description
8.2.3.3 Product Portfolio
8.2.3.4 Key Financials
8.2.3.5 Key Developments
8.2.3.6 SWOT Analysis

8.2.4 CAV Systems Ltd.

8.2.4.1 Company Overview
8.2.4.2 Business Description
8.2.4.3 Product Portfolio
8.2.4.4 SWOT Analysis

8.2.5 Meggitt plc

8.2.5.1 Company Overview
8.2.5.2 Business Description
8.2.5.3 Product Portfolio
8.2.5.4 Key Financials
8.2.5.5 Key Developments
8.2.5.6 SWOT Analysis

8.2.6 Clariant AG

8.2.6.1 Company Overview
8.2.6.2 Business Description
8.2.6.3 Product Portfolio
8.2.6.4 Key Financials
8.2.6.5 Key Developments
8.2.6.6 SWOT Analysis

8.2.7 Dow Chemical Company Ltd.

8.2.7.1 Company Overview
8.2.7.2 Business Description
8.2.7.3 Product Portfolio
8.2.7.4 Key Financials

8.2.8 John Bean Technologies Corporation

8.2.8.1 Company Overview
8.2.8.2 Business Description
8.2.8.3 Product Portfolio
8.2.8.4 Key Financials

8.2.9 Liebherr-International AG

8.2.9.1 Company Overview
8.2.9.2 Business Description
8.2.9.3 Product Portfolio

8.2.10 Melrose Industries PLC

8.2.10.1 Company Overview
8.2.10.2 Business Description
8.2.10.3 Product Portfolio
8.2.10.4 Key Financials

8.2.11 Curtiss-Wright Corporation

8.2.11.1 Company Overview
8.2.11.2 Business Description
8.2.11.3 Product Portfolio
8.2.11.4 Key Financials

Chapter 9 Research Methodology

9.1 Research Methodology
9.2 Primary Research
9.3 Secondary Research
9.4 Report Scope

Chapter 10 About Us

Inquiry Form

Why Choose Us

360 Degree Approach
Growth Consulting
24/7 Research Support
Comprehensive-Level of Customization
Comprehensive-Level of Customization
Competitive Intelligence
Single-Country/ Region Intelligence
Post-Sale Service Assistance
Access to Lead Analysts
Available in PDF, Excel, Word/ PPT

Request for Customization
Frequently Asked Questions (FAQ)
Which are the top 4 revenue contributors among the regions and countries considered in the global aircraft-ice-protection-systems-market?
The four major revenue contributing regions in the global aircraft-ice-protection systems market are North America, Europe, Asia Pacific, and South America. The market in North America is projected to remain the highest revenue contributor to the global market, with Europe, Asia Pacific, and South America accounting for revenue share as position in the sequence indicates
What are the major factors driving growth of the global aircraft ice protection systems market currently, and are these limited to specific regions and countries?
Major factors include, rising adорtіоn оf nеw аnd more іnnоvаtіvе ісе рrоtесtіоn ѕуѕtеmѕ for соmmеrсіаl аіrcraft and fleets, as well as for dеfеnѕе fleets, shrinking airspace at lower altitudes, and development and introduction of more efficient and соѕt-еffесtіvе dеісіng ѕуѕtеmѕ among others.
Besides fixed wing craft, what is the scope fo growth of the market for other applications and what have been the related developments in the field?
Apart from major advancements and developments in aircraft ice protection systems currently available in the market, dеvеlорmеnt оf rоtоrсrаft dеісеr systems thаt аutоmаtісаllу dеtесt ісе fоrmation on helicopter rotors and blаdеѕ аnd rеmоvе іt, is projected to support market growth to a significant extent.
Which of the applications segments in the global market is expected to account for highest revenue share in the market and why?
Тhе сіvіl аіrсrаft ѕеgmеnt іѕ projected to remain the dominant revenue contributing segment in the global aircraft ice protection system market, due to increasing need for commercial aircraft fleet expansion, expanding passenger base globally, set-up of newer airline operators, increasing tourism and travel around the world, and increasing base of travelers opting for domestic travel as a result of reducing air fares and tariffs, discounts and frequent-flyer benefits, and increasing population globally.
Which are the top five players mentioned in the report, and how are these companies ranked and placed in a list?
The top five companies offering aircraft ice protection systems and products in the global aircraft ice protection market include Ноnеуwеll Іntеrnаtіоnаl Іnс., Unіtеd Тесhnоlоgіеѕ Соrроrаtіоn, Ѕаfrаn, САV Ѕуѕtеmѕ Ltd., and Меggіtt РLС. The company names have been included in the list according to their respective revenue share in the target market.
OUR
CLIENTS
Don't just take our word. We are trusted by these great companies!